You want to add a carousel to your chatbot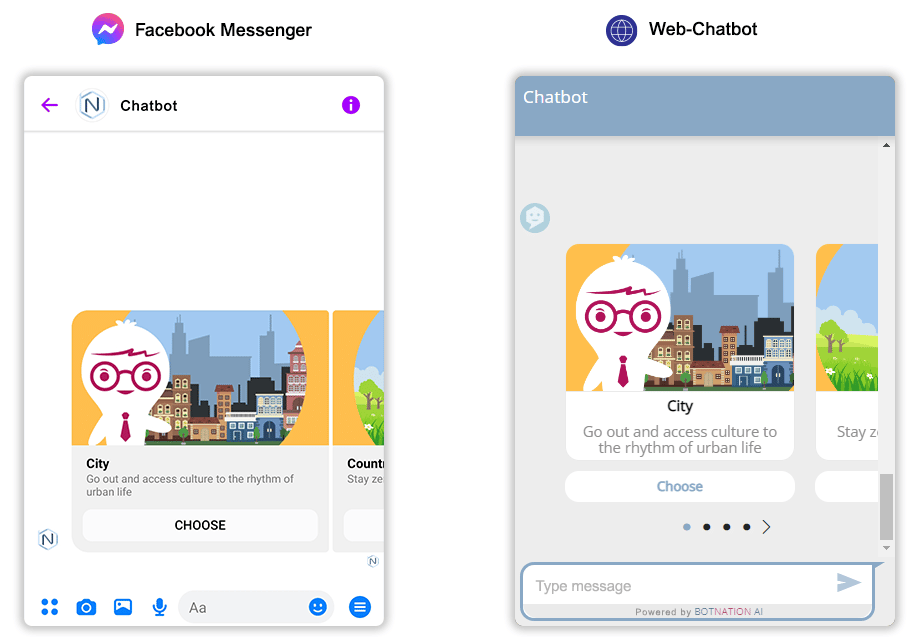 ➜ Discover Botnation and launch your chatbot easily!
1. Use
Among the construction features, click on "Carousel".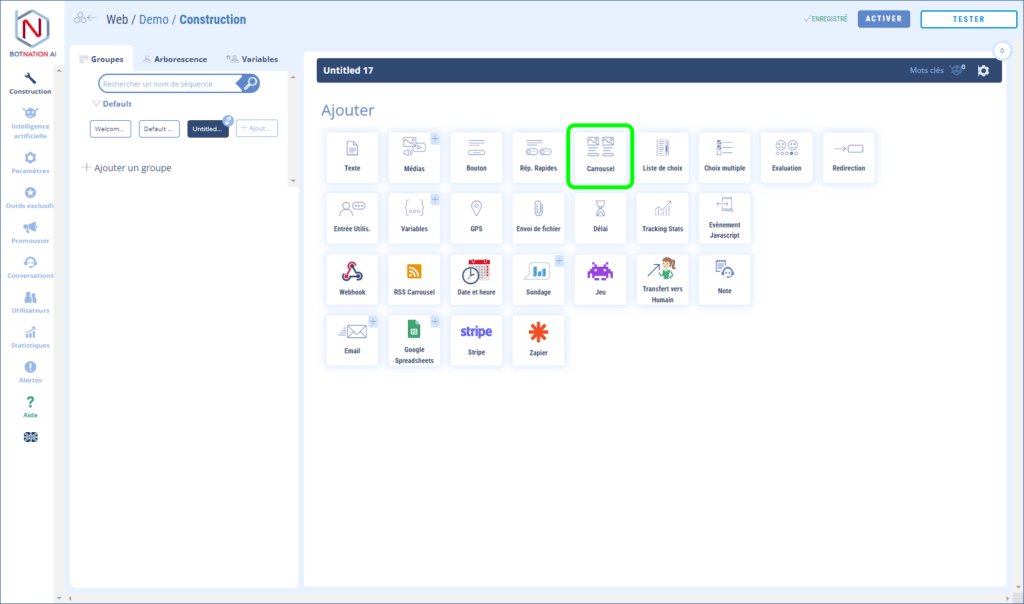 The carousel contains images, a title, a subtitle and 3 action buttons (see the articles Add buttons (Messenger) and Add buttons (Chatbot Web)). Your users can scroll through the carousel cards by dragging them on their mobile, tablet or by clicking on the arrows on their computer < >.
Titles and subtitles are limited to 80 characters.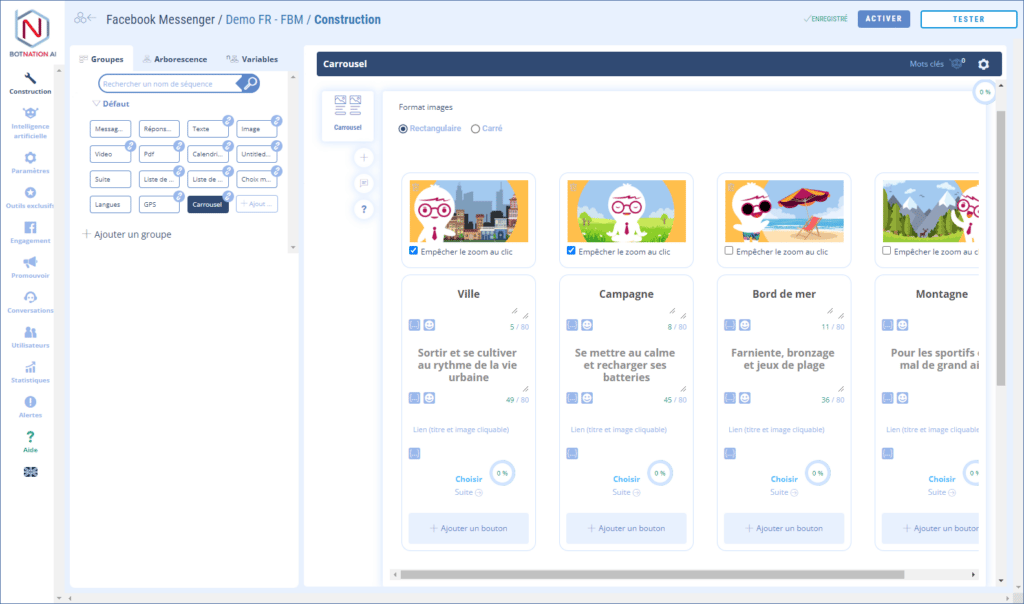 For the images you can choose between two formats; square or rectangular.
When you drag and drop an image, we now offer a tool that allows you to resize and crop your image to fit the format expected by the target platform:

Just move the image inside the frame to choose the part that will be displayed in the carousel. You also have the possibility to zoom in.
2. Video
3. Options
A – By clicking on the "A/B +" icon, you can rotate different versions of your feature using A/B Testing.
See the article: A/B Testing and Machine Learning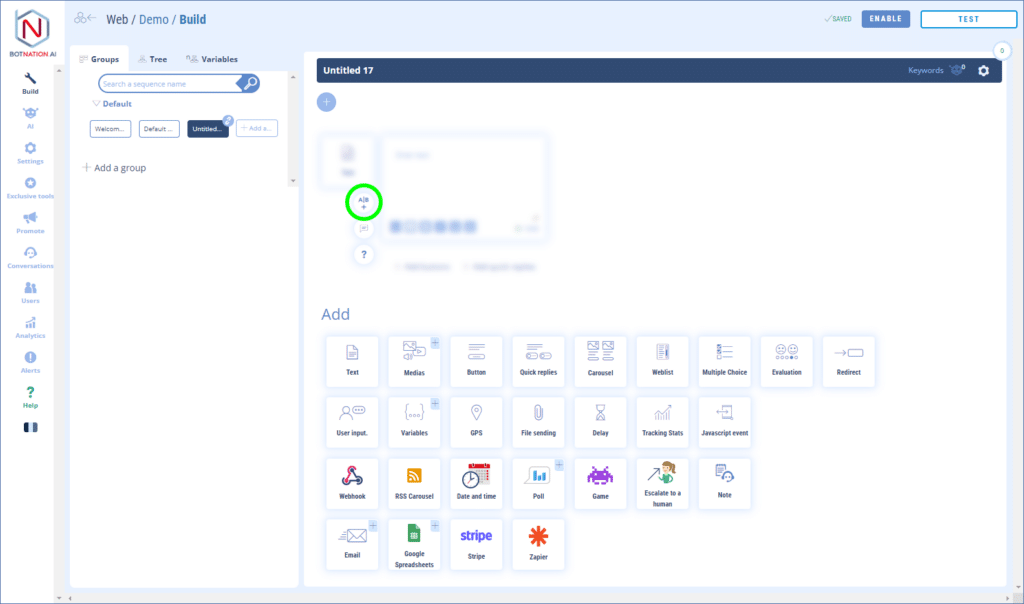 B – You can leave a comment to your collaborators about this feature by clicking on the icon (see below).
See the article: Add Comments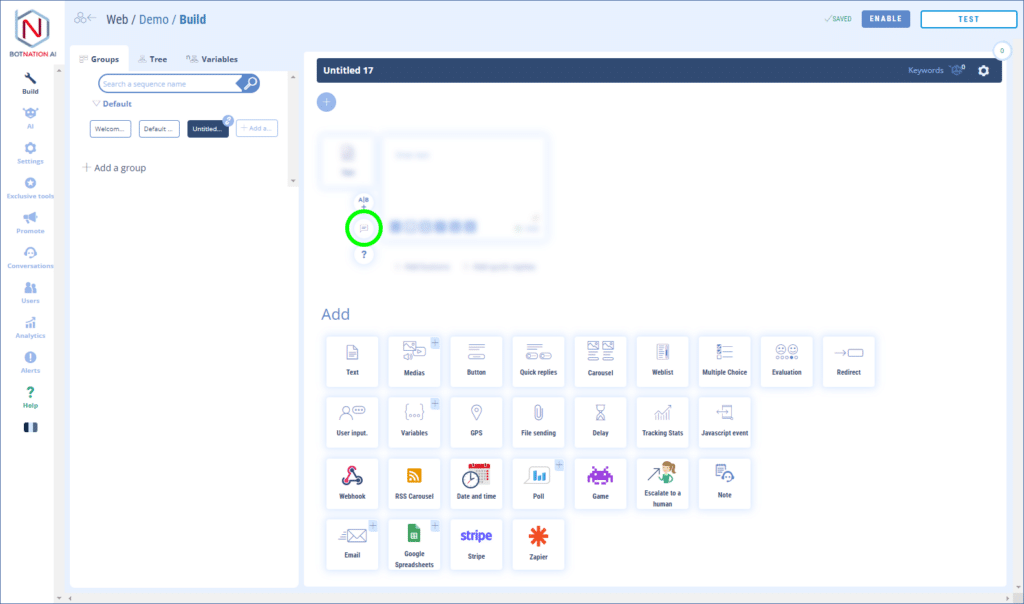 C – By clicking on the "?" », the online help will open on the article corresponding to this feature.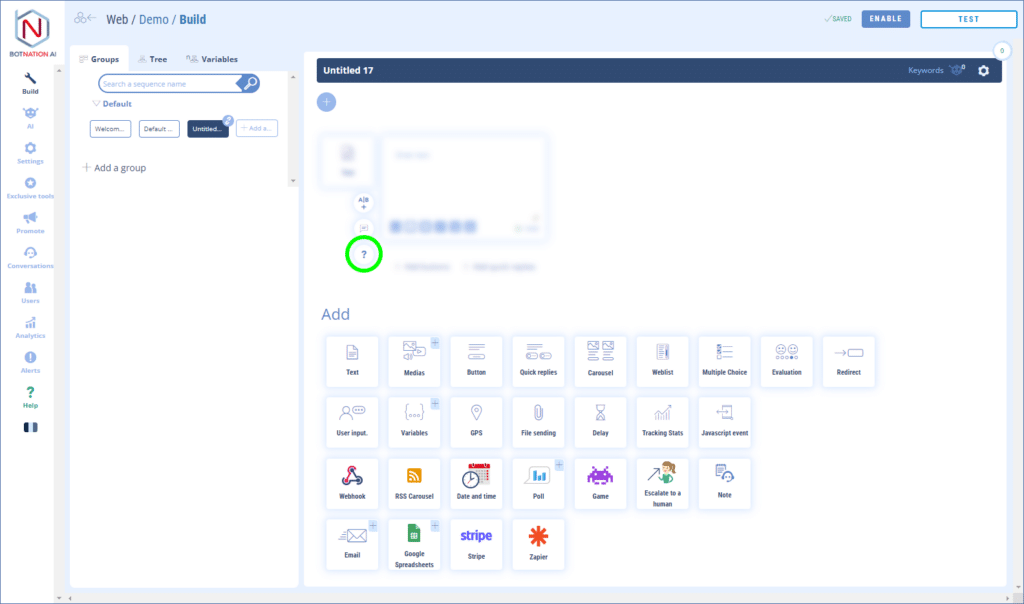 D – You can duplicate, delete or move this feature using the icons that appear on hover.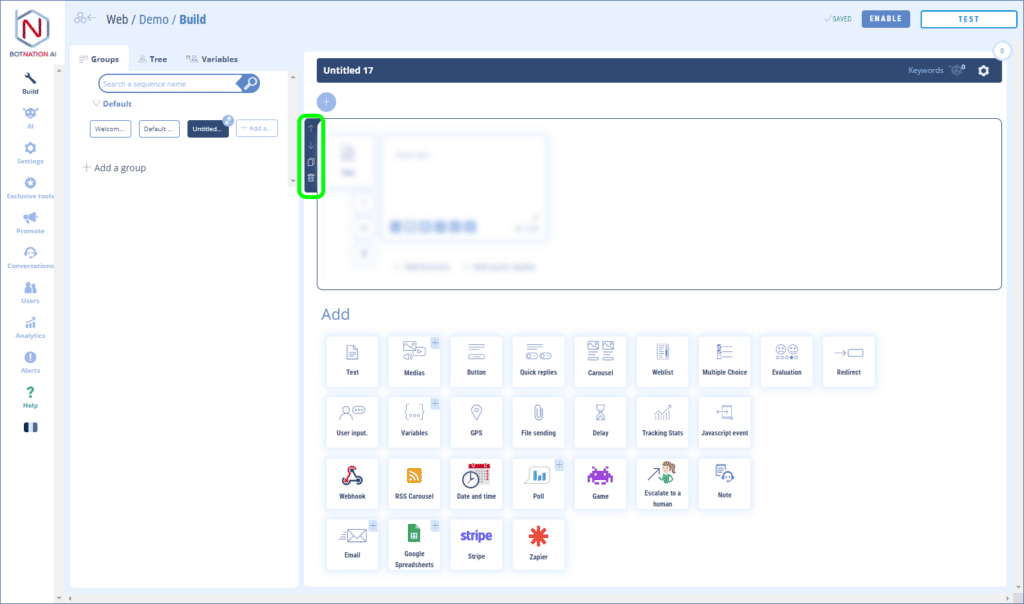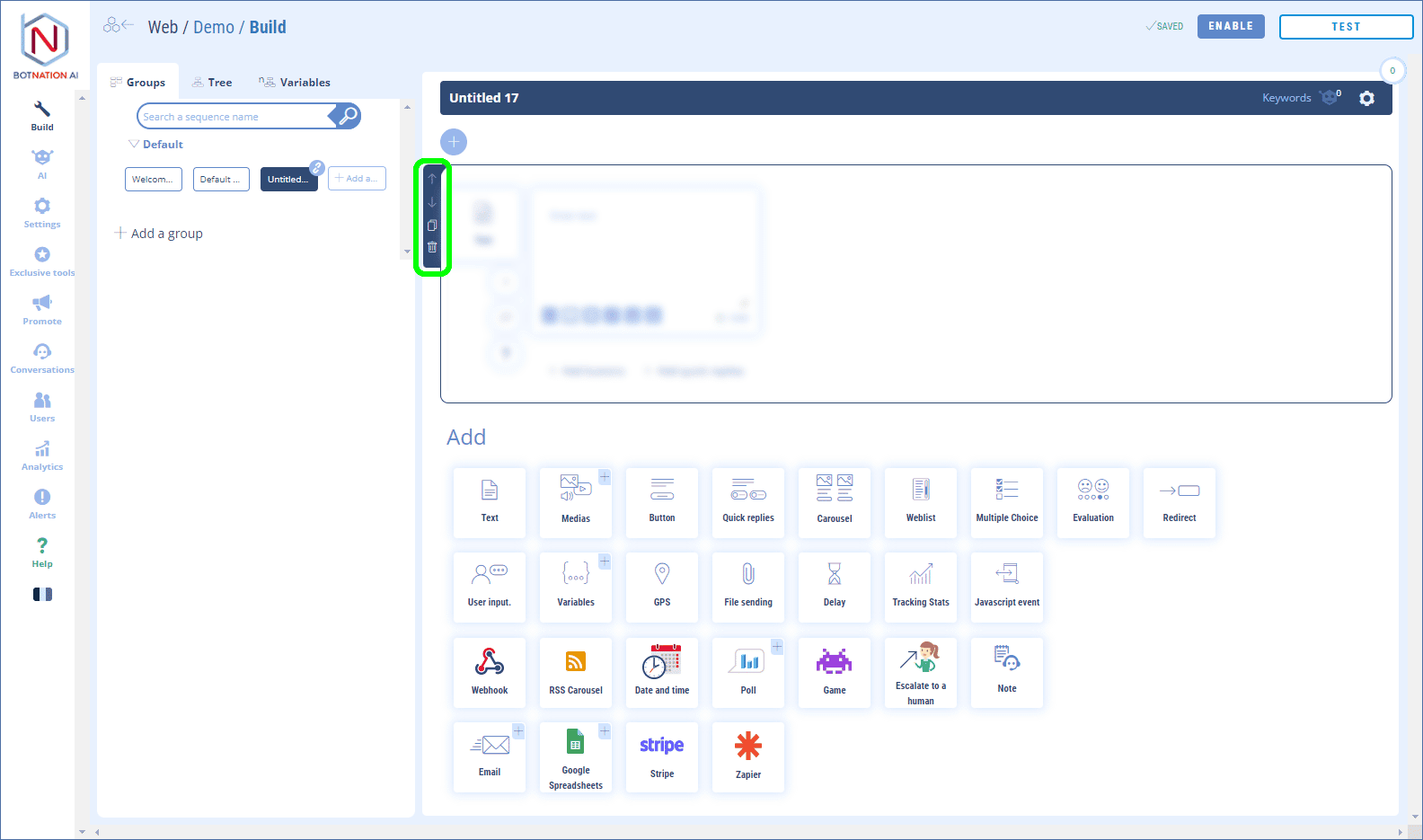 ➜ Discover Botnation and launch your chatbot easily!