Marketing automation has become essential for French companies wishing to optimize their digital strategy. Indeed, automation allows you to optimize lead and contact management, campaign creation and lead generation. Thus, marketing automation agencies are on the rise and offer increasingly comprehensive solutions to meet the needs of their customers. In this article, we will present you the top 10 marketing automation agencies in France.
➜ Discover Botnation and launch your chabot easily!
HubSpot
HubSpot is one of the world's leading marketing automation companies and offers a complete solution to help businesses optimize their digital strategy. HubSpot offers integrated CRM, automated campaign management, simplified content creation and effective lead acquisition. HubSpot has become the tool of choice for companies that want to adopt an inbound strategy and generate quality leads.
The HubSpot agency offers a suite of tools that allow companies to manage their digital marketing strategy in a comprehensive way, automating certain tasks and centralizing customer relationship data. Among the functionalities offered are content creation, advertising campaign management, data analysis and social network management.
Plezi
Plezi is a French marketing automation agency that specializes in lead management and lead generation. Plezi offers advanced features to help businesses improve their marketing strategy, such as automated marketing campaigns, contact management tools and solutions to improve customer communication. Plezi is a leading French agency that stands out for its speed of service.
Markentive
Markentive is a digital marketing agency that provides effective solutions to help businesses improve their online visibility and lead generation. Founded in 2012, the agency is known for its expertise in digital strategy, SEO, online advertising, marketing automation and content creation.
Markentive accompanies its clients throughout their digital transformation, by providing solutions adapted to their needs. The agency relies on a team of experienced and passionate professionals, who master the latest technologies and the most powerful tools on the market.
Easiware
Easiware is a marketing automation agency that focuses on customer relationship management. Easiware provides solutions to help businesses manage their contacts effectively and improve customer relationships. Easiware is an agency that has positioned itself in this field thanks to its innovative advances in customer relationship management.
Digimind
Digimind is a marketing automation agency that focuses on online reputation management. Digimind offers solutions to help companies effectively manage their online presence and improve their interaction with customers. Digimind is a French agency that does not let itself be intimidated by its competitors on the market thanks to its efficient solutions for online reputation management.
Sarbacane
Sarbacane is a French marketing automation agency that offers solutions to help companies manage their email communication strategy efficiently. Sarbacane offers advanced functionalities for the creation of automated campaigns and the management of contacts. Sarbacane is an agency based in France recognized on the market thanks to its performances in the world of email communication management.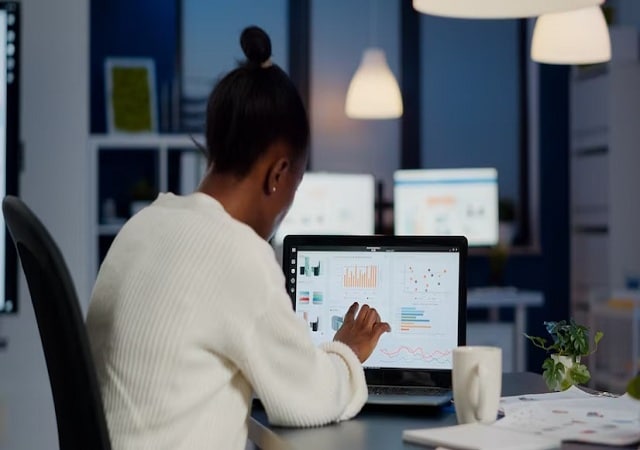 Dolist
Dolist Automation is an agency specialized in the automation of digital communication. With more than 20 years of experience in the field, Dolist Automation has established itself as a major player in the digital marketing sector. The agency offers a complete and innovative solution to help companies optimize their communication and improve their ROI. It uses a data-driven approach to personalize marketing campaigns and improve customer engagement.
Dolist Automation has a team of qualified and experienced professionals in the field of digital communication. These experts accompany clients through all stages of their project, from design to implementation, including analysis of results and campaign optimization. Dolist Automation is also distinguished by its commitment to privacy and regulatory compliance. In particular, the agency is GDPR certified and offers optimal security guarantees for its clients' data.
Invox
Invox is a renowned agency in influential communication and public relations. Founded in 2005, it assists companies in implementing effective and innovative communication strategies. The Invox agency is recognized for its ability to understand the challenges of its customers and to offer them solutions adapted to their sector of activity. It relies on a team of qualified and experienced professionals, who have a perfect command of influence communication techniques and social networks. Invox also offers training to help companies better understand the challenges of digital communication and improve their online presence.
Kompass
Kompass is a French marketing automation agency that focuses on data acquisition and contact management. Kompass offers solutions to help companies find new customers, manage their contacts efficiently and improve their communication with customers. Kompass is a French agency highly recommended for its expertise in data acquisition. Easy business is one of the software packages published by Kompass.
Here are some of the advantages of this software published by Kompass:
GDPR certifications
A platform dedicated to integrated emailing
Including an international BtoB database
and also a mobile application
Churchill
The Churchill agency is a HubSpot partner agency based in Paris. It is a French agency specialized in website redesign and accompanies you in any digital project, includingInbound Marketing.
The agency is ready to accompany you in your projects while proposing innovative and effective solutions with a precise goal: to meet your expectations for a successful digital marketing. Whether you're a small company, a growing business, or a large corporation, Churchill can help you break into the world of digital marketing with solutions that fit your budget, your campaigns, your team's technical skills, and the interface you want to use to complete your marketing project.
Advantages of a chatbot coupled with Marketing Automation
Chatbots are increasingly used to improve customer experience on websites and mobile applications. By combining them with marketing automation, companies can enjoy many benefits:
Firstly, chatbots enable fast and efficient customer service 24 hours a day, 7 days a week. Customers can ask their questions and get instant answers, improving their satisfaction and loyalty.
Secondly, they can be used for lead generation by providing personalized offers based on customer needs. Chatbots can also collect information about customers, such as their email address and interests, to enrich the company's database.
Finally, chatbots can be integrated with marketing automation to automate communication campaigns. Chatbots can send personalized messages to customers based on their purchase history, site behavior or geographic location.
Using a chatbot coupled with marketing automation can help businesses improve customer service, generate leads and automate communication campaigns, which can result in increased customer satisfaction and retention, as well as revenue growth.
In general, marketing automation has become an indispensable tool for companies wishing to optimize their digital strategy. Marketing automation agencies in France offer increasingly comprehensive solutions to meet their clients' needs, such as automated campaign management tools, lead generation solutions, advanced customer relationship management and data acquisition features. The agencies presented in this article are leaders in the French market and are recognized for their expertise in marketing automation.
➜ Discover Botnation and launch your chabot easily!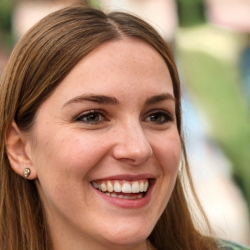 Latest posts by Amandine Carpentier
(see all)