Part 2 of 8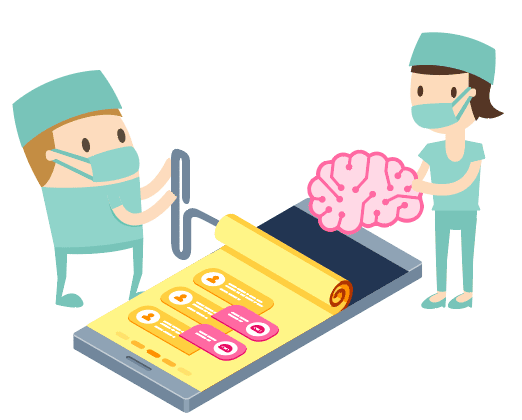 "Artificial Intelligence", this simple association of words makes people dream or fear. AI takes more and more place in our daily life and, lately, seems to be the solution to all problems, big or small.
And when it comes to automated conversational experiences, it's logical to think that this is an area where AI will work wonders.
Botnation, as the market leader, has an innovative technology that will allow your ChatBot to learn to respond on its own , but you may think that this technology can be extremely complex to implement.
This is not the case, on Botnation, it is not complicated. Our approach is simply different. When other technologies require the intervention of a specialist, we have chosen a "no-code" and ergonomic interface that directly addresses the content creators (Digital Agency Project Manager, Marketing Department, Communication Department, Customer Service, Community Manager, etc.).
Our AI technology is very advanced but we have focused on keeping it simple to use. We often present it as "Simple…but powerful!"
Moreover, we do not depend on any external AI technology (Google, Amazon, Microsoft, etc). Your data will only be processed by Botnation's proprietary algorithms, which are developed entirely in France.
Our tools will allow you to teach your ChatBot how to respond. You remain in control of its learning process.
In this guide, we hope to answer all the questions you have about this topic and even those you hadn't thought of. All of this is enhanced by numerous practical examples and references to articles in our Online Help to learn more.
---
<< Previous part – Table of contents – Next part >>

Download the guide in PDF format
---
➜ Discover Botnation and launch your chatbot easily!