Did you know that Facebook is a social network used by more than two billion users in 2021, monthly active worldwide? These numbers are a boon for you to expand your consumer market. The majority of companies, digital or not, are increasingly using this network for their needs. Beyond this impressive popularity, Facebook has an instant messaging service called Messenger. The latter is the fastest and easiest way to exchange information in the world of e-communication. The most interesting thing is that it is compatible with virtual assistants: chatbots or conversational robots. This technology is making the news because of its many advantages for web marketing. Do you want to create your own Messenger chatbot? Find out everything you need to know about creating a Facebook Messenger chatbot with Botnation.
➜ Discover Botnation and launch your chabot easily!
What exactly is a Messenger chatbot? Definition
Chatbot is a word composed of two other lexical units. It is the anglicisms "chat" which means to discuss/conversate, and "bot" which means robot . In reality, we would have said ChatRobot in French. We had to retain Chatbot for obvious reasons: the ease of pronunciation. The literal meaning of this compound word is therefore conversation robot . Indeed, as its name may indicate, this tool "makes conversation" like a real person. However, it requires prior computer programming to play this role on the owner's page. It is important to remember that the virtual discussion agent, in addition to being an instrument, is a computer program that is developed to perform a specific task, which in this case is "discussing". This is why it can easily interact quickly and efficiently, depending on the data it is programmed to process. Its role is generally to :
Respond to customer requests automatically via messages
Propose services according to the requests of the Internet user
Entertain your audience (some chat bots are programmed to send jokes and stories to the user. You can even program them to inform your buyers about world news, and many other things).
However, the "speeches" of these chatbots are often pre-recorded. Despite this, the bot is able to provide concise and accurate answers to buyers. You can also go further with a chatbot programmed withartificial intelligence and machine learning, more advanced and powerful.
Why create a Chatbot Messenger?
The chatbot is not just a digital tool you can use to manage your customer service. First of all, it should be remembered that although this type of bot has only recently become popular, it is an invention that dates back to the 1960s. Indeed, it is thanks to a program named Elize from MIT that this process was born. At the time, it was a technique of psychotherapy. The Chatbot is the professionalized version of this invention.
All in all, if you're still wondering why you need to create a message chat bot, know that there are several reasons why. The first one is the one that should interest you. It is linked to the prestigious character of the robot. It is indeed a tool that was exclusively used by large companies for several years. The latter have used chatbots to boost the relational aspect of their business. Since customer relations and after-sales services can now be largely entrusted to a sophisticated computer program. Among the first companies to use chatbots are sites such as FNAC, Ikea and Orange.
It should also be noted that the virtual conversational agent is a :
Computer device designed to integrate seamlessly with your Facebook page or website, your WhatsApp, and many others
A stand-alone computer program that addresses the various standard concerns of your buyers on your page, such as a dynamic FAQ
A robot that is designed to enrich its skills from data in order to improve progressively, in artificial intelligence and machine learning
To sum up, it is important to remember that creating a chatbot means having an artificial intelligence that is available, programmable and helpful, capable of answering your prospects or customers on recurring and time-consuming questions.
What are the advantages of a Messenger chatbot?
Messenger chatbots are technologies whose usefulness is not reduced to one possibility. For this, the use of the virtual conversation avatar offers a multitude of advantages. Three of them are presented here.
Convert more visitors
The automatic message robot is the perfect option to turn your visitors into buyers. Indeed, each person who visits your interface is a potential customer. It's up to you to give her a reason to stay. To do so, you must focus on the appearance of your website and especially on its design. Automation techniques are known to bring the desired effect on this shot. That's why the chatbot is the ally you need in this perspective. Remember also that talking to a virtual interlocutor can arouse the curiosity of your buyers. Especially when the answers provided by the chatbot seem to correspond to their needs.
In addition, the chatbot is available 24/7. It can answer your customers at any time, and relieve your sales or service teams. The potential customer gets answers to his questions and is reassured in his buying process.
It is also possible to make online appointments directly with a chatbot, which can free up secretarial time.
Improve your after-sales service
The best way to keep your targets loyal is to guarantee an impeccable after-sales service. Since you cannot be available 24 hours a day to assist them, it is advisable to create a chatbot. Recurring service operations are thus automated, which can better satisfy your customers and free up your teams' time.
To be closer to its customers while automating
The idea behind setting up a chatbot is that this tool allows you to stay in touch with your buyers while freeing you from time-consuming and exhausting manual work. The robot sends messages or emails to your customer independently, regularly and efficiently.
How does a Messenger chatbot work?
The functioning of a Messenger chatbot may differ depending on the type of bot you create. You should know that there are two main categories of chat robots.
Simple chatbots
They are called "basic bots", because they are programmed to draw from a library of pre-crafted lines. They send the message to the client following the classic "WorkFlow" scheme. Interactions are limited with this type of tool.
Intelligent chatbots
These are bots that are commonly referred to as "advanced bots" given NLP, artificial intelligence and machine learning. NLP is a natural language and processing technology that allows these virtual assistants to generate clear and precise messages. With these bots, you'll make your buyers feel like they're talking directly to a customer service agent. These intelligent chatbots are much more powerful and versatile.
What solutions to have a Messenger chatbot?
To have a Messenger chatbot, there are several solutions you can consider. It should be noted that Botnation allows you to create and customize this virtual assistant for free.
The Botnation solution: a free and French chatbot Messenger
Botnation is a French platform that allows you to create chat bots with minimum difficulty. Since you don't need to be an expert to make these digital works. In addition, Botnation is multi-channel: you can integrate a multitude of features. You can create a bot for your website, your Facebook Messenger interface, or for your Whatsapp, and customize it without coding.
The bonus of this solution is that it also allows you to set up callbots. Innovative, isn't it?
Using Botnation.ai technology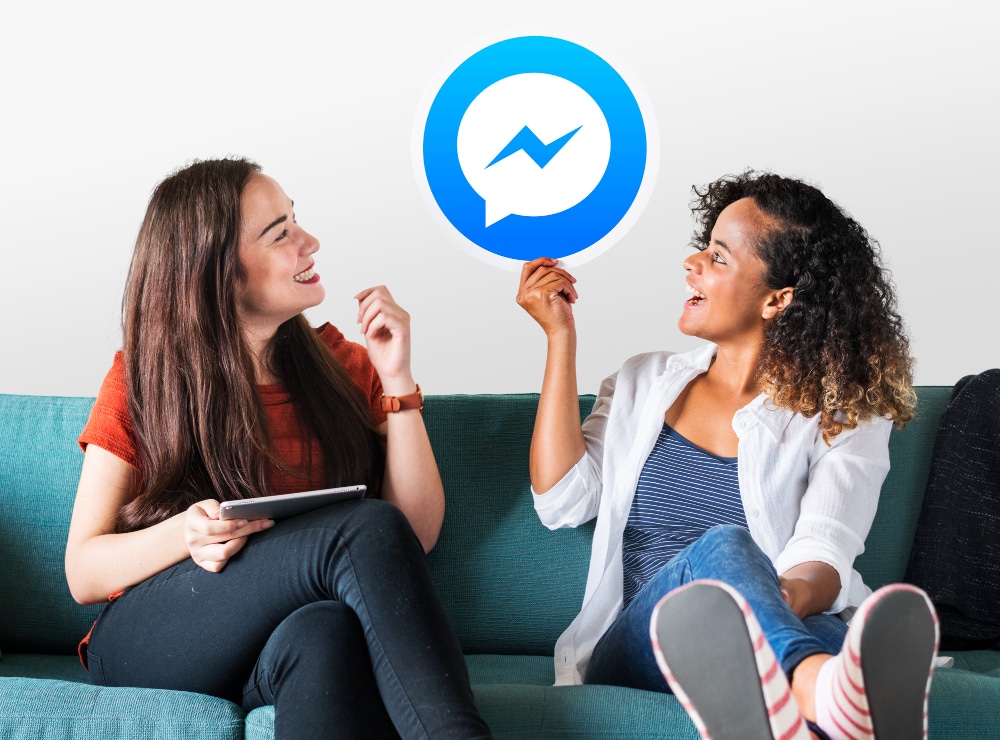 Now, of course, the easiest way to ensure that no problems arise is to make sure you use the best chatbot service available. And that's where Botnation can help: we offer the best free chatbot creation platform for Facebook Messenger (and other channels too).
Botnation focuses on adaptability, efficiency, optimized performance and ease of use. We do everything to simplify the creation and management of your chatbot. The main advantage of our services is that you create your chatbot yourself so that it does what you want and only what you need.
And to take advantage of all the benefits I listed above; Botnation offers the most efficient features and guarantees an optimal experience in creating your chatbot. Installing and implementing a chatbot for Messenger on your Facebook page is easy; in a few clicks your chatbot is available for all your fans.
Botnation.ai: it's simple and powerful!
And the features can go very far. Whether it's KPI analysis, advanced AI learning or connected automated tasks, having the best possible chatbot can really make a difference. Your chatbot has collected information about customers and visitors, that's good. But you know what's better? Botnation can then import all this for you into a spreadsheet! This is ideal for information that is accessible and easy to handle.
How to create your own Messenger chatbot by coding or without coding?
To create your virtual chat avatar with or without coding, the options available to you are fairly specific. You can choose between Messenger chatbots in Python or PHP. Or choose an option like Botnation, which allows you to have a customizable chatbot, without having to program.
Making a Chatbot Messenger in Python
Making a Messenger chatbot in Python leaves you with several possibilities. First of all, you have access to Keras. It is a colossal library of Deep Learning and NLTK. This way you can create an intelligent and highly responsive bot. You have the possibility to personalize your robot (intention, sign, message). There are several tutorials that can help you in your process. Developing your chatbot in Python can allow you to have a conversational robot adapted to your needs. Only, it will cost you more to develop than going through Botnation.
Making a Messenger chatbot in PHP
PHP is presented as a computer language with the ability to make a website dynamic. It is one of the most easily accessible programming languages. The latter can allow the development of a chatbot. Several websites offer A to Z guides for PHP beginners. Mastering programming languages is no longer an insurmountable barrier. You will still have to hire a PHP developer to develop such a custom chatbot, which will cost you more than going through Botnation.
Solutions for a Facebook chatbot without coding
There are several solutions that allow you to create a virtual Facebook chat avatar without coding. One of the main solutions in this case is Botnation. With this tool, you have the possibility to set up a chatbot without coding. In addition, it allows you to unify all your data on your different media. In addition, this option also gives you the ability to create Messenger, SMS and Instant Response agents for your website or blog, whether it is on WordPress, Prestashop, Shopify or other. You can also configure and customize your chatbot to your needs with Botnation.
What are the advantages of the Messenger Botnation chatbot?
There are several advantages to creating a chatbot with Botnation:
The creation of the robot does not require any particular computer knowledge;
Most of the services related to setting up and using the conversational robot are free of charge;
The security of your data and those of your customers;
Increased reactivity: the time to send responses is optimized.
It is also worth mentioning the versatility of the Botnation (Facebook, Whatsapp, WordPress blogs and websites…). Its use is not only for Messenger.
With a Messenger Botnation chatbot, the social network user will be able to interact directly with your brand on Facebook Messenger.
➜ Discover Botnation and launch your chabot easily!
FAQ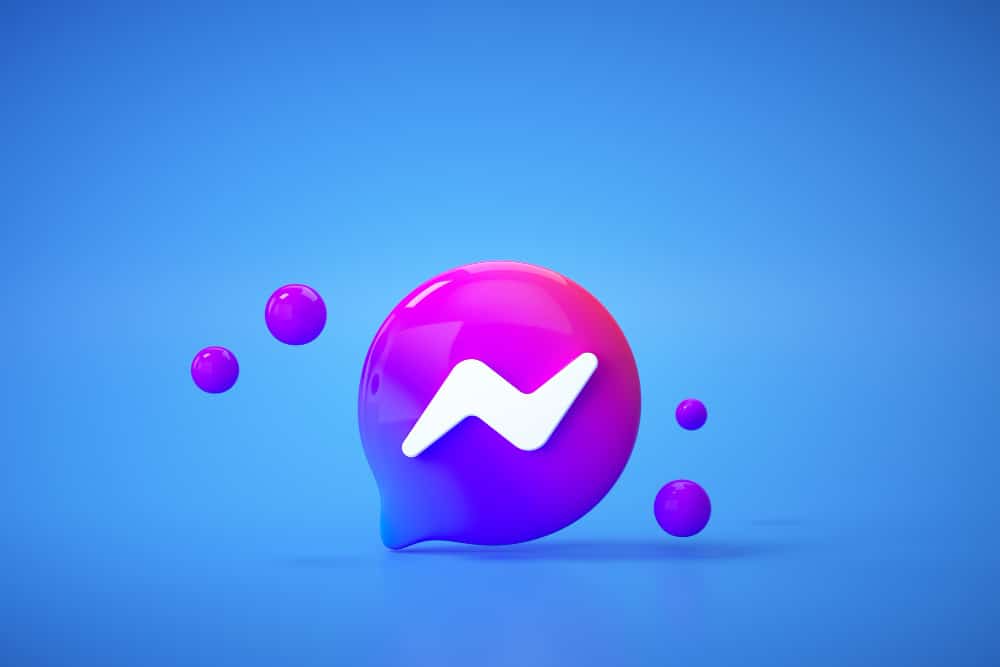 How to create a Facebook Messenger chatbot? What are the benefits?
To create a chatbot, you simply need to use a dedicated medium. You have the choice between tools for creation without coding and platforms for creation with code. If you don't have enough computer knowledge, it is advisable to opt for non-coding chatbot design tools like Botnation, which also allows you to customize your chatbots.
What exactly is a chatbot? Definition
Chatbot is a word composed of "Chat" and "Bot". It is a means created to discuss automatically, instantly and independently. It is used by digital retailers to exchange with their buyers on their Facebook, WhatsApp, WordPress interface, or any website (it receives, analyzes and sends the message like a real interlocutor).
Why create a Messenger bot?
Virtual chat bots are computer devices designed to integrate seamlessly with your corporate Facebook profile. They work as a standalone computer program that addresses the various standard concerns of your customers on your Facebook page. It is also a robot that can be designed to enrich its skills from data in order to improve progressively. Such a robot can be of great service to your company, for example in managing orders, questions and after-sales service.
What are the advantages of such a robot for your company?
The chatbot allows you to expand your customer base by allowing you to convert more visitors on your Facebook interface. It allows you to optimize the conversion rate and the results of your brand, but also to improve your after-sales service. Not to mention that thanks to the conversational agent, you have the possibility to be closer to your customers.
How does the Facebook Messenger chatbot convert more visitors?
Setting up a virtual chat agent allows you to make your interface more attractive and convenient. The Internet users who visit your interface, for a part, find more pleasure to converse in writing than to make phone calls, at least at first.
How can it improve your service?
When you opt for such a device, your buyers can easily get assistance on an ongoing basis, especially after purchasing your services. This availability is an invaluable asset for your brand, allowing you to delegate a good part of your after-sales service to a powerful chatbot like Botnation.
How does it allow you to be closer to your customers?
A classic customer service (message or call) is only operational during office hours in principle. However, the bot is operational 24 hours a day, 7 days a week. This way, your customers can have their questions answered at any time, even on weekends.
How does a Facebook Messenger chatbot work?
The way a virtual chat agent works depends on the type of bot. There are simple bots that answer pre-recorded questions, and intelligent ones that use artificial intelligence, machine learning and NLP like GPT-3. These are more interactive and accurate. Botnation uses an NLP that is even easier to implement than GPT-3.
After having received good advice, it is up to you to choose the most suitable tool for the creation of your bot.
From the start, they are there to help you simulate and replicate live chats in real time. This means that even if you or another staff member don't have time to be there, your bot will be there to help and answer your customers' questions; as well as guide and direct them to what they are looking for.
Because of this ability to be an instant help and assistance; your Facebook Messenger Assistant can offer its services to your potential customers 24/7. The other fantastic aspect of using Facebook Messenger chatbots is that, because they run 24/7, if you are not at the computer or your phone at the start of a conversation between the customer and your chatbot; you can step in and take over at any time. There is really nothing to lose by using Facebook Chatbot assistants!
In addition to the typical use of real-time chat simulation, they also offer other advantages. Many of these can be considered "long term benefits".
Let me detail them for you:
these assistants are excellent for collecting customer information
They help to filter the questions frequently asked by visitors and customers
Reduce long-term operating costs
Enable your business to be operational virtually 24 hours a day, 7 days a week
Direct customers to certain parts of your website
They do not increase the loading time.
Collection of information
You can see above that these bots are really useful for your Facebook page. Are you looking for a way to collect customer information on messengers and your website? Use chatbots! Conversions are key to a company's success and information is paramount in determining how to convert visitors into customers. Let chatbots help you in this endeavor. Best of all, this information, collected from your visitors and customers, can be exported to spreadsheets for easy access and data collection. No more copying and pasting data – let AI do all the work for you
Filter frequently asked questions:
All the customer service departments in the world find themselves answering the same questions over and over again. Save time for you, your staff and your customers by installing and configuring your chatbot to answer these FAQs with efficiency and ease.
Reduce operating costs by up to 30%: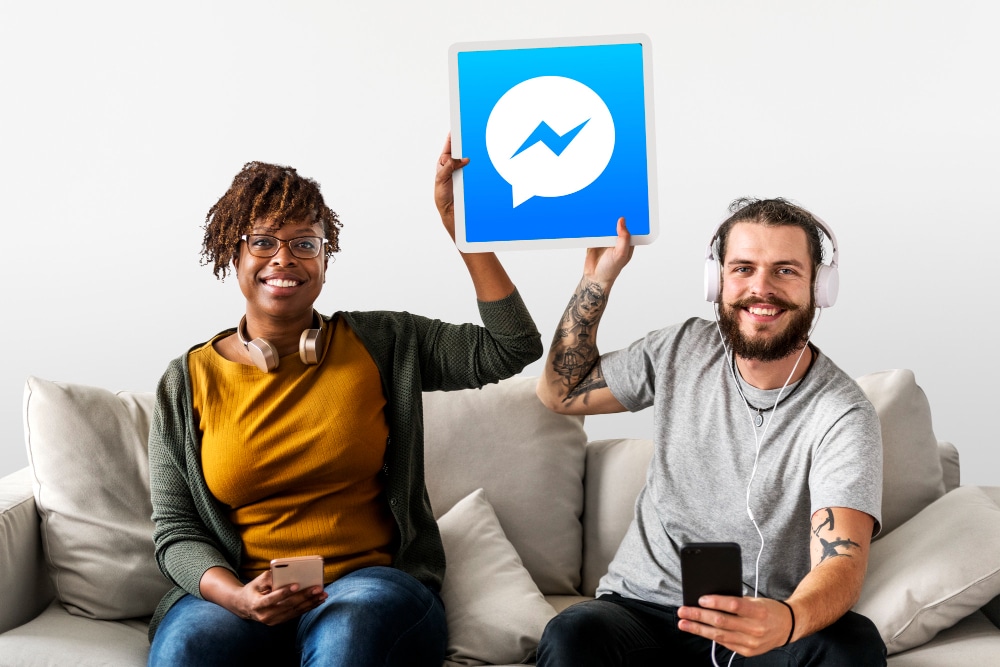 Depending on the scope of your chatbot needs, studies have shown that with proper use of chatbots, you can reduce operating costs. Up to 30%. When properly configured and implemented; your chatbot is more than capable of handling up to 80% of all your visitors and customer requests
Robots don't sleep!
If you need 24/7 customer service, chatbots are the answer.
Redirects from social networks:
Your online store or WordPress site may be the most beautiful and informative site ever, with great photos and easy-to-access information. However, it is undeniable that many potential customers can come across your services via social networks. Facebook is not enough when it comes to presenting your services and/or products; that's where chatbots can help you, by redirecting and pointing your visitors and customers to the appropriate content.
The loading speed depends on Facebook and the Internet connection of your users:
One of the concerns many users have when it comes to having free chatbots on their own website is the fear that the chatbot might slow down the entire site. However, with Facebook Messenger bots, you don't have to worry about that! The upload will be fully supported by Facebook. One less thing you have to worry about.
With that said, let me bring you up to speed on some of the most common concerns that people generally tend to have when it comes to implementing a chatbot. The main concern is already handled, and that is the fear that chatbots will slow down their site and with Facebook Messenger bots, this will not be a problem.
The next concern is that some people may find chatbots a bit of a pain. Some people are reluctant to talk to an Artificial Intelligence. However, with the right configuration and triggers; much of this can be countered with interactive content (buttons, images, videos, etc.) And if that still isn't enough, you can at least implement a handoff feature that will instantly notify you of a customer who wants to talk to a human. All you have to do is take over the chatbot and chat live with your customer in Messenger. Fast, simple and efficient.
How to get the most out of your chatbots' AI?
Their usefulness goes even further. Whether it's your Facebook Messenger bot or your website; you can teach your conversational agents to better interpret what your customer is asking for through Natural Language Processing (NLP). Help him get smarter!
And don't worry about differences in people's sentence structure. Most chatbots can learn these differences and are quite autonomous when it comes to responding to visitors and customers. And the more time it spends talking to visitors and customers, and the more you configure and adjust it; the better and more effective it will become.
All it takes is a little love and care. Proper configuration and setup of your chatbots will ensure that its learning process will go smoothly. Help him to help you! In order to get an effective setup, there are guides and we can help you get the most out of your chatbots AI.
Why do you need a conversational bot on Facebook Messenger?
Social networks are, without a doubt, a great and fantastic channel. And Facebook is perhaps the biggest of all! Facebook has more than 2.7 billion monthly active users for its site and has long been the first and only social network to achieve this kind of performance.
Businesses around the world have turned to Facebook and other social media sites to promote, share and offer their services online. You may be asking, "But Facebook already has live chat," which is basically the same thing as real-time communication, so why do I need a chatbot for Facebook Messenger? "
Yes, you are right. Facebook offers live chat. And that's just Facebook Messenger. And unless you have someone to manage the conversations 24/7; you're bound to have downtime where customers are trying to contact you and there will be no one to answer or help them. That's where your Facebook Messenger Assistant comes in.
You don't have the human resources to handle the questions and requests of customers and visitors? No problem. Facebook Messenger chatbots don't need to sleep. Facebook Messenger Assistants don't need a break. They are there for you and your customers 24/7.
Don't wait, set up your conversational agent today!
It's no secret that technological developments are a boon to our daily conveniences. And chatbots are just that: an evolution (but not only). Because of its AI learning capabilities and, with a little maintenance and a solid setup; your chatbot will perform to its full potential and give you a significant advantage.
Don't wait too long, set up your chatbot today and let's chat.
➜ Discover Botnation and launch your chabot easily!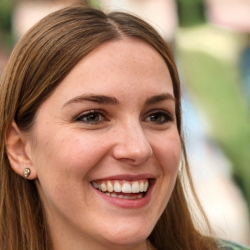 Latest posts by Amandine Carpentier
(see all)