A chatbot is a technological tool that takes the form of a virtual assistant and facilitates interactions with your customers. It can be positioned on your different social media as well as on your website.
It is a robot that is designed to respond automatically to users. The chatbot uses artificial intelligence and automated language processing to give the most efficient result possible. Today, it is quite easy to create them thanks to Botnation, for different needs. Here are 7 that will be very useful to you.
➜ Discover Botnation and launch your chabot easily!
Use the chatbot for your hotel
Chatbots clearly meet the needs of many industries and have become a real marketing tool. The hotel sector is not left out and is taking full advantage of it. To begin with, you must succeed in making the choice that best suits your expectations among the chatbots available on the market. In this regard, Botnation is the perfect platform to create your bot as simply as possible.
You will be able to personalize the important questions and answers about your hotel. Using a chatbot will allow your customers to get answers to their concerns much more quickly and easily. The chatbot also allows you to add links or illustrations highlighting your hotel. A chatbot can, for example, answer a question about the price of a specific hotel service. An answer that could be followed by a picture of the price of each service could further satisfy the customer.
Chatbot adapted for tourism
Chatbots and the technology they use are dramatically changing the traveler experience. Tourists are very present online and expect to get the fastest possible answers. A bot will allow your company to respond to users as soon as possible to offer them the best possible service. For your website, your blog or your social network pages, answers to information are faster and more accessible for your users.
The bot is your virtual tourism agent that takes care of your customers. Beyond the information you can provide to your customers thanks to the Chatbot, they benefit from personalized advice. For example, a conversation with a chatbot can allow a customer to make a travel reservation without waiting for a salesperson. The use of a chatbot, well configured and easy to use, will therefore allow your customers to be satisfied with the quality of the service provided by your company.
Chatbots for banks
New technologies are everywhere and have the advantage of facilitating the user experience in many ways. Online banking systems are simplified with the use of easy to create bot. A platform like Botnation makes it very easy for you with the different options available. The user experience is truly enhanced and users can receive answers to their various concerns.
What's even more interesting about chatbots is that they proactively provide answers. A banking bot can for example be programmed to send tips or propose new offers to customers. Better customer support or measuring the level of customer satisfaction, are among other things advantages of banking chatbots.
Chatbot for SAAS companies
It is possible for SAAS companies to use a bot to have a customer experience that is more beneficial. The chatbot will be able to provide quick assistance to the user in response to basic questions. The answers save the customer time and make for a more pleasant experience on your website. If, for example, the user has forgotten a connection data, the bot will be able to play the role of an agent and help him redefine it.
For more personal and complex questions, the bot will be able to redirect users to an agent to help them.
Chatbot for human resources and B2B
An HR chatbot makes the life of a company's employees much easier through a pleasant experience. The company's employees will be able to obtain answers to the most common requests they may have. Questions about payroll, leave, HR procedures or benefits, for example, can be handled by the chatbot. The HR bot can go far beyond basic questions. From this tool, you can manage access to your company and to various events. Even better, a bot can be used as a recruitment aid.
For B2B sales, it is possible to associate a chatbot that can be used at various levels. It can be used as a filter that will process the prospects' requests in a very short time. The web is a very competitive world and a delayed response could lose you a customer. Chatbots allow you to give quick answers 24 hours a day, 7 days a week.
The chatbot in real estate
In the real estate industry, the chatbot is a very good tool to convert prospects into customers. After retrieving the contact information, it can send a newsletter or a personalized message. It is a marketing technique that is particularly effective and offers good results. The bot allows you to interact effectively with a customer and can successfully pass an offer. Also, for urgent real estate requests, the chatbot brings quick answers and represents a very efficient solution. By using a chatbot, the real estate agency remains present and attentive to customers.
The virtual agent can also greatly simplify the buying process and increase the chances of making sales. The chatbot can be programmed to give answers to the customer about the property he wants to buy. Well beyond the conversation aspect, the bot will be able to perform several tasks for the real estate agency. The chatbot can be designed to be able to receive requests, analyze them, and even schedule customer appointments.
➜ Discover Botnation and launch your chabot easily!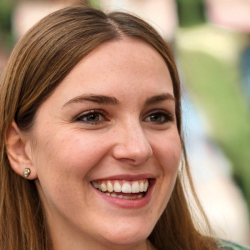 Latest posts by Amandine Carpentier
(see all)