For companies, having a chatbot remains a major challenge in managing customer interactions on their website. This becomes almost a necessity. Indeed, Botnation is the platform that best meets the need for creating a web chat bot. But how? Zoom in on the subject.
➜ Discover Botnation and launch your chabot easily!
What is Botnation?
Botnation is a platform that offers the possibility to create simple or complete chatbots with great ease. The process of creating a chatbot is not necessarily easy with any software on the market. It is therefore not given to anyone to make this creation. Nevertheless, with Botnation everything seems relatively simple and accessible. This is probably the best recommended solution for designing a dynamic virtual agent today.
There are several reasons why you might want to use Botnation's service to create a web chatbot. In fact, it is a platform that facilitates the creation of bots for websites such as WordPress, Facebook, Messenger and WhatsApp among others. The goal is to easily converse with customers to offer your services and help them in their research on your site or your social pages.
Botnation: the complete chatbot platform
It should be noted that Botnation does not only help to create chatbots for its customers. The platform also provides users with a training service. Thanks to its modules, you can discover the different steps of creating a web chatbot without difficulty to improve the conversational aspect of your business. This knowledge will help you to become an ace in this artificial intelligence.
Similarly, Botnation offers to track companies that do not have the resources to create their customer chat bot. This support takes into account the creation of the artificial intelligence (equipped with a natural language analysis system), its connection with the company's networks and its management.
A guide to creating a customer chatbot is available with Botnation. You don't have to go far to find the solution for the installation of the software, because the platform has provided everything. The guide allows you to know the different steps (of the creation) for an individual or a company. By following the guide, you can manage to make your chatbot (without even getting help) to promote your service.
The facilities offered
The functionality of a customer chat bot varies from company to company. We can therefore ask ourselves the question of whether there is a way to personalize the bot. The answer is yes. You can design your own custom chat bot. Taking into account your needs, you add the desired options.
What's even more interesting about Botnation is the accessibility. You don't need to be a computer or web development genius to know how to install and use it. The platform is simple, even for web novices. Its efficiency is also an asset that interests more and more companies that adopt it.
Botnation: the essential ally for companies
Companies and users gain a lot by using Botnation to create the chatbot for their company's website. Indeed, the artificial intelligence developed by the platform takes into account the marketing aspect in the conversational component with prospects. The latter are guided by chatbots during the prospecting process before becoming potential customers. This is a real added value for companies.
In addition to being an artificial intelligence, the bots designed with Botnation are constantly connected. Whether it is Gmail, Mailgun, Dashbot, Google Sheets and others, the chat bot ensures the monitoring and systematically answers the customers' questions. This is an advantage for companies that offer their services 24 hours a day.
Botnation does not design customer chatbots that are endlessly programmed to be bots that are the sole contact for customers. These artificial intelligences are capable of handing over to the "marketing and customer manager" at any time in case of a sensitive issue. From then on, the bot aligns reactivity, efficiency and creativity. Because his answers are not just random.
Remember this
For businesses and users, customer data is critical. That's why Botnation's chatbots, in addition to handling the conversational side, take care of collecting this information. They can then be exported and reused internally within the company without difficulty. The data is not only imported, but also secured.
Botnation has been one of the world's leading online chatbot developers for years. This is a testament to the many positive feedbacks from these loyal customers (users) and especially from companies. The platform's certifications prove how reliable and efficient it is.
If you are looking for the best chatbot solution that will fit your needs, try Botnation.
➜ Discover Botnation and launch your chabot easily!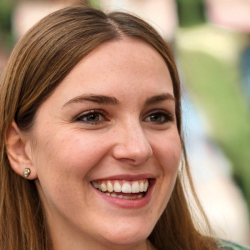 Latest posts by Amandine Carpentier
(see all)