As a small business, the use of a CRM software is essential to manage your customers, save time in the sales process and optimize your turnover. Thus, each company equips itself with the management solution that best meets its needs. Especially since there are all kinds, the choice of a CRM software is far from difficult when you know the criteria on which to base your choice. Nevertheless, here are some reasons that can justify the use of a CRM software by SMEs.
➜ Discover Botnation and launch your chabot easily!
CRM is useful for better organization
The success of an SME depends on its ability to organize itself well. In France, SMEs are three times less equipped than large companies. This is a statistic that speaks volumes about the ability of some SMEs to grow.
Indeed, poor organization is likely to slow you down in reaching your goals. An SME that gradually finds itself with a doubling clientele may not be able to keep up with its planning. This is where CRM comes into play.
By definition, crm is a software whose goal is to help sales representatives better manage their customer relationships. Nevertheless, it also allows SMEs to plan better. Basically, it's easier for SMBs to schedule tasks on a single platform. You will then be able to visualize the level of progress of the tasks and prioritize those that are the most important: that is, the activities that have a high added value for the company.
Use a CRM to get closer to your customers
In today's environment, competition is such that the customer or prospect can move from one SME to another with a click. On the other hand, when there is a certain closeness between the customer and his company, this change is less obvious. As you will have understood, the CRM will allow you to get closer to your customers.
Indeed, some management tools embed conversational robots that chat instantly with customers. They are called chatbots. By definition, a chatbot is a computer program set up to accomplish a well-defined mission (that of dialoguing with a user).
Since CRMs can integrate your communication channels, websites, messaging and others, they start the discussion with customers as soon as they contact you. However, there may be times when your CRM's conversational bot is not effective enough to hold a relevant and consistent discussion.
From then on, you can rely on Botnation, a platform capable of providing you with chatbots based on artificial intelligence. Thus, they are able to understand your customers' requests quite clearly. From there, these chatbots can accompany the customer throughout the purchasing process.
Useful tools for easier access to customer data
Whether you are a large company or a small business, it is important to have a panoramic view of your customers. Many SMEs still use Excel to update their customer contacts. For a company that will grow (as is the case for SMEs), it will be difficult to handle a very large number of contacts on a daily basis.
A CRM software will allow you to build a more complete database. With such a management tool, you have the possibility to create personalized profiles of each customer. The CRM software also allows you to save the discussions with the customer, so that at any time you can consult it.
This state of affairs will allow us to understand the client's expectations in order to offer him a tailor-made accompaniment. The CRM software is then a useful customer relationship management solution to grow.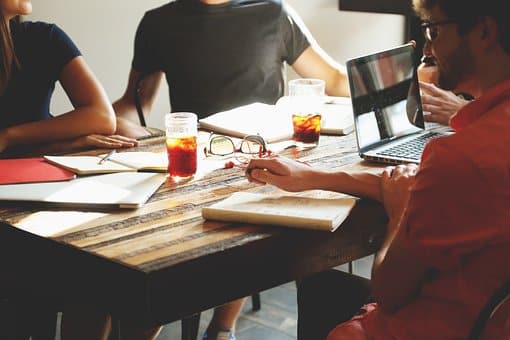 Use a CRM to avoid miscommunication between employees
Poor communication between employees within a small business is a factor that can slow down its growth. Since CRMs are collaborative tools, they can be used to communicate between salespeople. They can share information about current sales, for example, to make better decisions.
What CRM choices for a small business?
There are enough customer relationship management tools to not limit users in their choice. In addition, some marketing solutions are more suitable for SMEs than for large companies. The features offered are sufficient to allow small and medium-sized businesses to find new business opportunities.
Salesforce
Salesforce is known to be a CRM designed for large enterprises, as it has features that meet the complex needs of these companies. However, small and medium-sized businesses can also benefit from it thanks to the lightened version put in place by the developers. This version of Salesforce will give small businesses a run for their money. Here again, different formulas are proposed according to the needs of each SME.
Hubspot
Hubspot is a management software that can be useful in your small business. It is a free marketing tool with various features. For example, the free version of Hubspot can be used by an unlimited number of users. However, you will only be able to save one million contacts. In case you have more prospects and customers, you will benefit from upgrading to the paid version of the management software.
Pipedrive
If you want to optimize your sales pipeline, Pipedrive will be an interesting marketing solution. The tool offers interesting features to save your sales team time. With Pipedrive, you can import important data. Its pricing plan seems to be very interesting for small and medium-sized businesses that will find it a reliable marketing tool.
Axonaut
Small and medium-sized businesses will also benefit by choosing Axonaut as their customer relationship management software. It is a management solution whose effectiveness lies in the range of features it offers. It is also simple to use, allowing your teams to easily find their way around the management tool platform. Users can access it from 29.99 euros per month. However, depending on the features you need, subscription prices may change.
Zoho CRM
Zoho is a management solution that stands out for its cost of ownership. In addition to being affordable in terms of cost, it offers features relevant to a CRM for SMB. With its great personalization capacity, you are sure to send personalized emails to each client of the company when needed. You can try its free version for two weeks before deciding to integrate it into your marketing tools.
Other CRMs that could be useful to you include Freshsales, Monday software, Copper or FreshWorks CRM, to name a few. On the other hand, Hubspot presents itself as the most reliable software if you are looking for a free tool with relevant features. On the other hand, it can quickly become expensive if you are looking for even more advanced features.
➜ Discover Botnation and launch your chabot easily!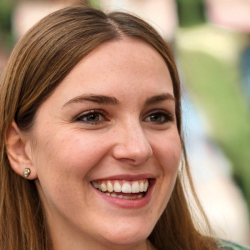 Latest posts by Amandine Carpentier
(see all)