Customer management tools are mistakenly considered to be software primarily for marketing agencies. The reality is quite different, since they are suitable for all structures that need to manage their clientele. In the real estate sector, CRMs also have an important place. Their many features are useful to satisfy customers and therefore optimize the return on investment of the real estate agency. If you want to know what a real estate CRM is and which ones will be more useful to you, here is an overview of the subject.
➜ Discover Botnation and launch your chabot easily!
Real estate CRM: what you need to know
A CRM is the acronym for Customer Relationship Management software. The crm software is by definition (in a few words) a commercial management program that allows to optimize the revenues of the company that implements it.
In reality, a classic CRM (adapted for a marketing agency) is not different from a real estate CRM in its functioning. Thus, the real estate CRM is a software that can be used by real estate agents, brokers, as well as by real estate builders.
The success of such a software is mainly due to its numerous features. A real estate company cannot keep a manual pace in a context where clients as well as prospects are numerous. Therefore, the real estate CRM will be useful to automate a set of tasks within the agency.
In a more global way, the IT tool will allow to collect information from leads or prospects. The idea is to be able to offer them a tailor-made support in their process of buying or renting a property. For a prospect who connects to the agency's website, a robot will start a discussion. The goal is to respond instantly to attract more.
The real estate CRM will therefore include a chat bot to boost conversations. However, the understanding of requests by some chatbots can be really limited. For this purpose, platforms like Botnation design intelligent chatbots whose goal is to discuss relevantly with both customers and prospects. As soon as the leads can hold coherent discussions at any time, you are on the right track.
In summary, a real estate CRM will allow you to :
Acquire prospects to convert them into customers;
detect the profitability of mandates;
Track properties that are to be sold or leased;
facilitate communication not only with prospects, but also between the real estate agency teams;
effective marketing follow-up, etc.
Basically, the use of a real estate CRM, will allow you to save time by optimizing the revenues of the agency.
The choice of real estate CRMs: what to stick to?
The relevance of choosing a real estate CRM is no longer in question. For the real estate agency, it is an essential management tool. Nevertheless, there are many software on the market. So which one to choose?
To begin with, you have to take into account the functionalities embedded in the tools, because depending on the real estate agency, the needs are different. The subscription price will also be a factor in the decision. Not all CRMs are free. However, the price is linked to the functionality of the software.
In the panoply of tools on the market, discover here some models that will be useful to you.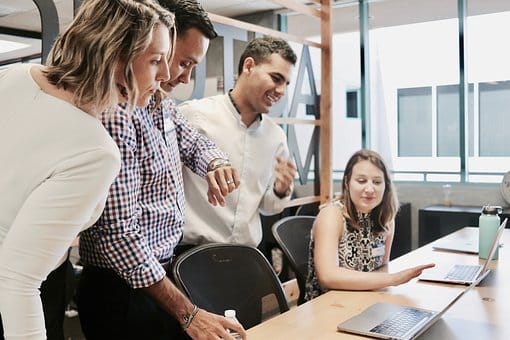 Miizy
Miizy is a real estate CRM used by many real estate professionals. It can be connected to other software of your agency which favors data synchronization and sharing. Users can track sales indicators.
Miizy's algorithms are designed to allow you to update your interface with a few clicks. This update takes place 4 times a day which allows you to follow your stock in real time. Data security is also an important factor. They are encrypted for a more advanced security.
Miizy offers 3 subscription options. From then on, you will be able to choose according to your real needs from 59 euros.
Adapt Immo
Adapt Immo is also a real estate CRM that you can use to centralize your data in one place. From then on, prospecting will be more optimized. With its collaborative messaging, your team will save time. The software also gives you the possibility to broadcast your ads on several real estate portals, which maximizes your chances. It should also be remembered that the software is particularly suitable for real estate agencies with high requirements.
Hubspot
If in its basic conception the software is addressed to marketing agencies, Hubspot will also find its use in a real estate agency. For companies that do not have enough resources to invest in a management tool, this one will be a good choice. Indeed, the tool offers a free version with interesting features. However, for advanced needs, the free plan remains limited. It is better to opt for the paid version of Hubspot for a better customer relationship management.
Leizee
Real estate agents who work in new construction will find in Leizee, the CRM adapted to their needs. You will be able to easily manage your network of sellers and easily search for offers with the intelligent search engine it embeds. Its interface is quite uncluttered so you can find your way around.
Microsoft 365 Dynamics
Microsoft 365 Dynamics is a management tool appreciated by professionals in different sectors. One of its greatest advantages is the customization it offers. Each real estate player is able to adapt the tool to their needs.
It can also connect to many other tools, so you won't be limited in your momentum. When it comes to automating tasks, you only need to analyze the data at the end of the processes.
Eudonet
Eudonet is also an ideal management solution. The tool allows to centralize the data of the prospects as well as the land base of the user. To easily trigger opportunities, Eudonet implements a multi-channel marketing feature to keep users happy. You can then broadcast your real estate offers on several channels simultaneously. With this CRM, the commercial management is optimized.
Basically, choosing a CMR depends on your needs. In order not to be mistaken, you can make use of online comparators. They can compare CRMs in real estate according to several criteria, which allows you to make the best choice.
➜ Discover Botnation and launch your chabot easily!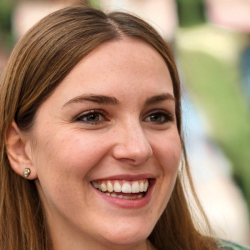 Latest posts by Amandine Carpentier
(see all)