In this age of new information technologies, a company like a bank cannot afford to avoid digitization. The use of an online communication and relationship tool such as the chatbot seems to be essential. Discover here why a banking company cannot do without a chatbot today.
The advantages of using a sculpin for a bank
There are many advantages to using a chatbot for businesses such as banks. What are they?
➜ Discover Botnation and launch your chabot easily!
The chatbot offers bank customers an autonomous and permanently accessible customer service
The Bank is one of the companies whose services are most in demand in France and around the world. As a result, their customer service department is very often overwhelmed by customer requests. Before they get answers that may be urgent, they have to make endless phone calls or wait for days for a reply by mail.
To avoid these situations as much as possible, banks can use a chatbot. In some situations, the chatbot can easily replace the physical customer service of a banking structure and give immediate answers to customers' requests. This, every day, no matter when.
The chatbot helps the human resources of the banking structure to accomplish their daily tasks
In addition to empowering a bank's customer service department, the chatbot is a great help for the company's human resources. In fact, chatbots are tools based on artificial intelligence capable of providing personalized assistance to the employees of a banking structure according to their current needs.
For example, chatbots can provide training to company personnel on specific processes and software. They can also be simply programmed to answer questions from new hires and inexperienced business professionals.
By working this way, chatbots indirectly allow banks to save money, because training human resources has a cost.
The chatbot allows to give the customers a great autonomy
Today, most customers want to be able to make financial transactions and manage their bank accounts. This, without having to go to a physical company and wait for a long time. Banks would therefore gain a lot by providing their customers with anartificial intelligence tool such as a chat bot.
This bot is able to offer the customer quality assistance online at any time. Banking institutions with a chatbot will have a better chance of gaining a foothold against the competition and will potentially be able to air out their physical premises so that they can handle the customers who visit them efficiently and quickly.
The chatbot allows banks to evaluate the quality of their services
Chatbots are artificial intelligence media that can be programmed to collect a customer's impressions, opinions and feedback about a company online. Banks equipped with chatbots can therefore use it to conduct surveys and measure the level of satisfaction of their customers. With this type of information, it is possible toevaluate the quality of services, to improve and to better position oneself in the market.
The bot allows to implement much more effective marketing strategies
The bot is an assistant robot capable of collecting information about customers who visit a company's website, applications or instant web messaging. Banking structures that have a robot assistant such as the chat bot can more easily profile their target and therefore adapt their marketing strategy.
How to create a chat bot for your website?
To create a robot assistant to associate with your website, your applications or your messaging system, all you have to do is call on one of the multiple artificial intelligence platforms specialized in the creation of a chat bot.
For example, there is Botnation which is a platform for creating a conversational robot assistant that needs no introduction. It allows you to create your first chat bot in a few simple steps. Better yet, it offers many training courses of various levels that will make you a pro on the platform and chatbot.
➜ Discover Botnation and launch your chabot easily!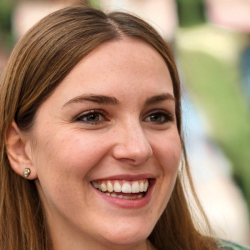 Latest posts by Amandine Carpentier
(see all)