The chatbot is a digital tool that the human resources department does not hesitate to use to efficiently conduct its recruitments. You are probably wondering what the point of such a chatbot would be? Find here all the information on this key tool, very used by many recruiters.
➜ Discover Botnation and launch your chabot easily!
What is a recruitment chatbot?
The chatbot is an English expression that designates a conversational robot that works with the help ofartificial intelligence algorithms. A recruitment chatbot is a programmed software that replaces the human during the recruitment process. It is a virtual exchange space between recruiters and job seekers. Candidates can exchange and dialogue with the chatbot from a website by asking all the questions they want. You can discover and even create your own chatbot on Botnation.
What are the advantages of using a recruitment chatbot?
After answering the question "what is a chatbot?", it is essential to talk about its many benefits. Chatbot recruitment is beneficial for both candidates and recruiters. To improve the candidate experience and your employer brand, you need to adopt the HR recruitment chatbot very quickly to stay competitive.
Time saving
Implementing a chatbot in your talent acquisition process will save you a lot of time during the recruitment process. Indeed, the recruitment chatbot will be able to assist candidates during their job search by directing them to offers that match their profiles. The recruitment chatbot can also be used to collect information from candidates and find all the information the recruiter needs to make a selection. During this time, the recruiter can focus on other tasks and will only receive applications from qualified candidates for the position.
Quick response and sorting of candidates
Candidates often have a hard time reaching recruiters quickly when they have questions. Many potential candidates turn back when they don't get a response from recruiters. With the recruitment chatbot, they will be able to ask questions directly and whenever they want and find answers quickly. This is done every day, 24 hours a day. You do not leave any message unanswered. It can save recruiters time and sort through resumes more efficiently than a human.
Enhance your employer brand
Employer branding is very important, especially for a company that is looking for new talent. A chatbot allows you to differentiate yourself on the job market and satisfy all candidates. It allows candidates to be relaxed, comfortable and to communicate freely. An HR recruitment chatbot brings a pleasant experience to candidates. Job seekers are often looking for new technology and innovative tools. Quick and easy access will motivate candidates to apply and will only improve your company's image.
Planning your interviews
Preparing for job interviews is also a very important and time-consuming task for HR. With the recruitment chatbot, you no longer need to call all the candidates yourself. Chatbot recruitment gives you the ability to schedule. He can access your calendar and see your availability. He or she will then schedule an interview for all selected candidates.
Collection of comments
Chatbots are able to collect every appreciation of candidates who do not go through the recruitment process. Each candidate has the opportunity to share their experience. This information, good or bad, is necessary to improve the candidate's experience and at the same time, to give and create a good image for the company.
Where and how to use recruitment chatbots?
Chatbots are not only found on websites. They can also send messages to potential candidates. Thus, you can use them on WhatsApp, Messenger, Facebook, and on specific software. To use them for recruitment purposes, you need to do a study to detect where your candidates spend most of their time.
This will allow you to find the ideal place to house your chatbots. You can include them on your career page so that candidates have easy access to all the information they need. The chatbots are custom designed and work according to your expectations and goals. To use it effectively, it is important to clearly define the needs of the candidates and to analyze the answers to be provided so that they are of high quality.
➜ Discover Botnation and launch your chabot easily!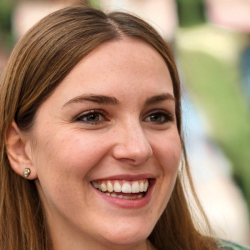 Latest posts by Amandine Carpentier
(see all)