The enormous advances in the digital sector are impacting virtually every field of activity. We see more and more companies integrating these new services like chatbot to improve their service. Faced with such a significant development, the real estate industry has been quick to embrace this new trend. Real estate agencies are also turning to chatbots to meet new market needs.
➜ Discover Botnation and launch your chabot easily!
Chatbot and real estate agency: what you need to know
Real estate is a very competitive industry where professionals are forced to constantly think of new marketing strategies. To succeed in selling as many properties as possible, each real estate agency must stand out. This could well involve the use of artificial intelligence with the integration of chatbots to interact with customers. In reality, the chatbot used in real estate is a conversational robot with the ability to answer most of a customer's questions.
The bot set up can be easily integrated into a website and social networks. Although it is a technological tool, its implementation is not as complicated as it seems. With a platform like Botnation, you can simply create your chatbot and put it on a website (WordPress), your Facebook page, Messenger and WhatsApp. This, without any line of code and completely adapted for your different marketing strategies.
Why is it important to use a chatbot?
The chatbot is a technology that can improve the user experience in various ways. It will be very effective for a structure that wants to be a market leader. Whether it is for a better customer relationship, lead acquisition, the benefits are enormous.
Personalized customer relationship
A good customer relationship is necessary to quickly convert a lead. The bot can be programmed to chat with customers in a very personal way. So, to take an example of a chatbot, it would be integrated on your site and would call prospects by their name (during an exchange). Customers will feel as comfortable as if they were a real agent. The bot could therefore adapt to the standard needs of the customers in order to satisfy them as well as possible.
Lead acquisition and conversation
There is no longer any doubt that the chatbot is an essential tool for lead conversion. After retrieving the information, he can easily send newsletters or personalized messages for each customer. Also, to handle urgent real estate requests, it is possible to combine artificial intelligence with online chat. In order for a real estate agency to gain clients, it is important that it gives quick answers.
Customer service always available
In order to face the great competition in the real estate sector, agencies must constantly analyze the demands of prospects. However, it is not always easy to find a counselor who is available 24 hours a day, seven days a week. At this point we see the importance of having a bot to manage the requests for real estate that can come at any time. With a chatbot for Messenger or for your showcase site, the customer is quickly served, no matter the day or time.
A simplified purchasing process
Chatbots are assets that make the buying process much simpler. Customers are assisted in a very short time and redirected if necessary. It is possible to integrate redirection options. This allows them to effectively direct clients to the most appropriate consultants for their needs.
Real estate chatbot: a real help for real estate tasks
Well beyond the conversation that the bot can handle with customers, it is useful for thereal estate agency on other levels. It stands out in particular in the accomplishment of daily tasks. Indeed, the chatbot receives the requests of the prospects, records them and proceeds to a complete analysis of the data. Based on this, he will be able to schedule appointments with a real estate agent for visits.
Depending on the needs of the requests, the bot will also be able to propose specific real estate ads. With this logic, it is much easier to create a database that can be used for a long time. Faced with all this, there is no doubt that the chatbot is a valuable tool that real estate agencies should not be without.
➜ Discover Botnation and launch your chabot easily!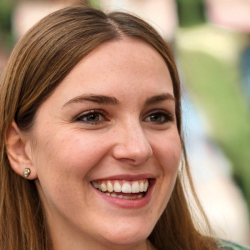 Latest posts by Amandine Carpentier
(see all)