Are you wondering what a chatbot, otherwise known as a conversational robot, is? The dematerialization of exchanges is a reality that must be controlled in this digital age. This is actually a good thing for web marketing. Companies and salespeople need to adapt to make the most of this online communication channel. For example, when we look at the number of providers who sell their goods and services through the various social networks and other means of communication, the numbers are staggering. To facilitate exchanges with their customers through these channels, many of these digital players opt for a chatbot (conversational robot). It is an automatic conversation bot. If you are interested in learning about the chatbot and how it works, please read on for the definition of a chatbot. If you're looking for a free chatbot that's configurable and powerful, you should try the Botnation chatbot.
➜ Discover Botnation and launch your chabot easily!
What is a chatbot? The simple definition in French
If you don't know the definition of this curious name, you should know that it is quite normal. Since this word does not belong to the lexicon of the French language. Indeed, the word chatbot is a neologism by composition that comes from the association of two English words: chat and bot. Each of these has its own meaning. For example, "chat" in French means "discussion" (to chat = discuss). As for the word bot, it is only the short form of robot. The result of such a composition should give "chatrobot". To make it simple, we preferred chatbot which, by the way, sounds better.
The simple meaning of chatbot in French is therefore chat robot, conversational robot, or conversational agent. Learn more about French chatbots.
A chatbot is a "… computer program designed to simulate a conversation with human users, especially over the Internet."

Oxford Dictionary
To do this, the chatbot is a tool essentially linked to the Internet (social networks, websites, platforms …). Thus, the online chatbot can be set up on a WordPress blog via a plugin like the free Botnation plugin, on a corporate WhatsApp, on a corporate Facebook page via Messenger, on any website regardless of its technology, and much more.
For more information on the definition of a chatbot, check out this page on what is a chatbot.
Why use a conversational agent?
Conversational agents are especially critical for businesses. In particular, chatbots can meet several needs such as:
Automation of exchanges between user and seller (sending automatic and instantaneous responses)
Promoting customer satisfaction through permanent and easily accessible assistance
Personalization of the customer experience through optimization and automation of human action and marketing service
Creating a reliable, customizable and 100% autonomous customer service
Improving branded sites-customer relationships
According to figures published by a study conducted about the impact of such a bot on customers, the majority of users say they enjoy automated discussions. In other words, talking to a virtual interlocutor can be very pleasant. Not to mention that the bot's responses can be pre-recorded to specifically adapt to the needs and profile of each user. The other reason why you should use this kind of artificial intelligence is that it allows you to optimize the time management of your teams. You can free up your communication or marketing team's time to deal with recurring user requests about your brand. In addition to saving time, you have the opportunity to move your resources to other missions.
In addition, a conversational agent is available 24/7 to respond to your customers. Some chatbots are very powerful and provide real help to your customers, like the Botnation chatbots do.
Chatbots and artificial intelligence
Artificial intelligence is a computer program or machine that has the ability to reason or behave like a "human". When we look at how chatbots work, we realize that chatbots are a kind of AI, more or less advanced depending on the type of chatbot developed. At Botnation, we create chatbots with artificial intelligence.
How does a chatbot work?
The functioning of such a chat bot depends on the type of artificial intelligence it is equipped with. There are generally two categories of chatbots.
Simple bots: they are designed according to standard AI programming. Therefore, their interaction is considerably limited. Since the answers they generate are essentially pre-recorded. Therefore, it is more or less difficult to personalize them in order to get a proper discussion. They are also called basic chatbots. These robots work according to the classic " WorkFlow " scheme.
Advanced bots: advanced bots are developed with a more advanced artificial intelligence. These conversational robots are thus endowed with an ability to imitate or simulate human behavior, which gives the user (customer) the impression of conversing with a real person. Some chatbots are even programmed to simulate feelings and emotions. To operate, they are based on Machine Learning programs. They also work with natural language processing(NLP) technology. Thus, these chatbots are able to draw on data from several servers (libraries) and also to learn from their conversations. The answers (messages) that these chatbots generate are therefore quite clear and precise. This kind of chatbot is more versatile and will keep the customer happy.
All in all, no matter how well programmed the bot is, this conversational agent is an entire blueprint of advances in the field of AI, and can serve your business growth needs.
Check out some examples of chatbots here.
Some examples of online chatbots by activity
The particularity of the chatbot is that it is a tool that you can customize according to your company's needs, especially on Botnation. Better yet, there are Botnation chatbots specifically designed for each industry. Here are some industries that could benefit from a chatbot.
The chatbot for doctors
One type of bot is specifically proposed for healthcare professionals. Although this tool is not capable of providing physical care such as repairing a broken arm or giving medical advice, it is capable of making an online appointment, convenient for independent doctors such as general practitioners.
Perfect for a hospital service, the chatbot can direct the sick customer or user to a health center and provide useful instructions. Conversational agents in this industry can be connected to a very large network of servers.
The chatbot for financial experts
These marketing methods are also well known in the financial world. Indeed, they allow to give advice to the consumers of the banking organizations for an account opening for example, or to answer the current questions. They are therefore mostly programmed to provide answers to various user questions. As long as they are related to the basic banking service. The more sensitive operations are obviously managed by professional banking advisors (budget management, investment advice, etc.). Chatting with these virtual chatbots will give your clients practical answers before conversing with a real financial advisor.
The chatbot for the press
Many news organizations now offer chatbots that allow access to the various information conveyed in newspaper titles. In addition to this, the user has the possibility to select the sections he finds relevant and to organize his reading according to his interests. These robots can also receive and answer different questions from readers. The latter can either receive the news directly in the form of a message or consult them on the platform of the media organization. Nice Matin is one of the first French press organs to have proposed this service.
The chatbot for travel companies
Travel companies are among the top users of chatbots for business purposes. Since these providers offer a service that goes from the purchase of tickets to reservations. The best thing about this is that the rates applied can be considerably lower. So, to find the best prices, customers prefer to "discuss" the available offers with conversational agents.
In addition, brands that offer services related to event activities also use chatbots to book tickets and seats for shows.
The tourism industry is a highly competitive sector today. In order to be closer to the customer and to optimize user satisfaction, conversational agents have become essential. Whether it's recommendations for new cities to explore, or new ideas for absorbing adventures, there are several conversation agents available to you as a client. They usually offer advice according to your needs and the realities of the destinations you choose.
How to create a chatbot?
To create a chatbot, you need to use the tools dedicated to this purpose, including Botnation. You have several options when it comes to choosing your Botnation package. There are free and paid packages, depending on your needs. You can modify your Botnation chatbot yourself according to your needs, easily and without having to code! You can also entrust this realization to one of our specialists in data processing (coder, programmer) if need be, for that contact us.
With Botnation, you can create a chatbot for your WordPress blog, or for your website regardless of its technology. We also have chatbots for Facebook Messenger, WhatsApp, and many others.
Learn more about creating a chatbot.
Is a chatbot interesting for a company?
When you decide to implement a chatbot, it helps improve your relationship with customers. Indeed, thanks to this means of marketing, your company can be closer to its customers. Since the conversation agent answers 24 hours a day, it is a real added value to your brand. Since the offer is available in several languages, language barriers are a thing of the past with chatbots. You can now promote your business on the international market and manage your reservations and after-sales service thanks to the chatbot. The other advantage of this digital communication medium is that it can be personalized. It can have a name, an avatar and even the colors of your brand.
In addition, using a virtual conversational character can help you expand your consumer market. It is especially through the automation of exchanges and quick responses that you can reach more people and retain your customers.
The advantage with virtual chat agents is that they do not send long messages to your customers. Discussions are generally marked by short answers and very practical writing styles. Users can easily find answers to their questions during the exchanges, or they can be directed to a human if the bot cannot give a satisfactory answer.
It should also be noted that with such a robot for marketing and communication management, you have an easier time controlling the feedback of your consumers. This optimizes the after-sales service.
For example, what are the benefits of a chatbot for human resources (HR)?
The use of a chatbot is a practice that is increasingly present in recruiting. If recruiters or HR departments are using bots more and more, it is above all because of their ability to converse with candidates and provide them with information about the position. In addition, the HR chatbot can ask candidates for information such as their mobility, thus preventing the selection of profiles that do not meet the criteria set by the HR department.
Also, the jobs performed by these conversational robots are diverse. Indeed, to date, there are many missions performed by HR chatbots. The first is that they perform time-consuming repetitive tasks to save recruiters more time. Not to mention that it can be very useful for career management and information transmission.
Learn more about chatbot for business.
What are the advantages and disadvantages of a chatbot?
The chat bot, despite its many advantages, is not always a perfect invention. For this reason, its implementation can present some disadvantages. But before that, what are the possibilities that this marketing medium offers you?
Advantages of the Chatbot
Represents your company's identity
The main mission of the chat bot is that it represents you to your consumers. Therefore, it allows you to assert yourself, to impose the personality of your company on the market. With this computer program, you can make your interface unique and magnetic. You have the possibility to attract people thanks to the customization of your bot. The latter can be programmed to use words, tones and sounds that are funny or that respect your editorial charter.
The bot is an excellent marketing tool
As a business, your primary concern is to have an engaged customer base. To achieve this goal, it is imperative to put in place effective strategies and means of advertising. But with the chatbot, you make less effort for a greater result. Since you can now guarantee a permanent availability to your consumers (messages or phone calls thanks to callbots). Optimizing customer service is an essential asset for your business to thrive.
The chatbot allows you to save time
By automating the human action of dialogue via computer messaging, simple repetitive tasks are reduced. This way, you save an enormous amount of time on every task related to customer response in your store. Even though conversation agents are not designed to take over the role of your employees, they are still excellent work assistants that can save your employees a lot of time, freeing them from repetitive and time-consuming tasks. They can handle jobs like receiving orders, making appointments, sending messages, shipping products and even checking order status (shipping and cancellation), but also answering the most common questions that come up frequently and take up your teams time.
Learn more about the benefits of chatbots.
The disadvantages of the bot
The implementation of a chatbot may have the following drawbacks:
The repetition of responses and messages sent if the chatbot is not performing well
Lack of interaction with the user if he/she absolutely wants to chat with a human
The limited linguistic knowledge of some chatbots without artificial intelligence, NLP or machine learning
However, it should be noted that these defects are not observed in all conversational agents. Botnation chatbots in particular are very efficient. They have been developed by experts in the field to bring the best possible satisfaction to you and the chatbot users.
Try the Botnation chatbot for free
Botnation's chatbots use state-of-the-art NLP and artificial intelligence technologies to provide you with high-performance conversational robots. Moreover, our chatbots are free and customizable! You can configure them without coding. We have WordPress chatbots, Messenger, WhatsApp, and many others.
➜ Discover Botnation and launch your chabot easily!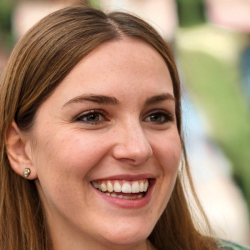 Latest posts by Amandine Carpentier
(see all)