Have you ever wondered how to automate a tedious task or process? Wouldn't some actions be much easier if they were automatic?
We think for example of searching for the latest promotion on a website, or answering the most frequent questions. Why do we answer the same question over and over again by hand, each time it is asked, with the same answer? There is no need to answer the same question every time it is asked. It is not necessary to systematically copy and paste the latest promotion to each potential customer who visits your site.
Indeed, a Botnation chatbot can do that for you.
Now you're probably thinking that such a device is probably expensive and won't fit your budget.Let me surprise you and introduce you to Botnation AI, an artificial intelligence solution that assists you in your customer interactions in real time. No notion of code or big budget is necessary. And the best part is that you can use it for free!
➜ Discover Botnation and launch your chabot easily!
Botnation AI, the perfect chatbot creation platform
Are you still among the companies or organizations without a chatbot? What a shame! You're missing out on a huge opportunity! For a few years now, it is just unthinkable for a Small and Medium Enterprise (SME) or a Very Small Enterprise (VSE) not to have a chatbot linked to its website, its WordPress blog, its Facebook page, or even its WhatsApp profile. And this, the largest French companies have understood. So it's time for you to adopt a conversational robot. For this, don't look far! Botnation is the ideal platform to create a free online chatbot that will bring real added value to your business.
Before we dive into the different pricing tiers (which include the free version), let's talk a little more about what Botnation AI can do for you and your online platforms.
We all know that online messaging is vital to our daily lives. Specifically in terms of business. No matter how amazing your services and products are, without solid communication and instant messaging that keeps your prospects and customers connected, you risk hindering your business and your company's growth.
What can a chatbot do? What can we expect from it?
For starters, chatbots automate, simulate and replicate conversations instantly. There is no waiting between each answer. If people have questions, your chatbot will be there to answer and direct them to the right answer, no matter what they are looking for.
Being an artificial intelligence, it also means that they work 24 hours a day, 7 days a week. Botnation's chatbots are also flexible and configurable. Here is a list of the most popular platforms and applications you can use Botnation with:
Facebook
Whatsapp
WordPress
All websites
Gmail
And much more!
No matter where and on which platform you use Botnation, chatbots can be installed and administered easily. This means that you get all the benefits of having a free chatbot on your online media.
What exactly are these benefits? Here is a non-exhaustive list of what you can expect from a chatbot:
Intelligent virtual assistants automatically collect important information from a customer
A chatbot helps you filter the most frequently asked questions and respond instantly
A bot works 24/7, which means a quick response to your instant messages
It helps you cut costs by reducing the hours a human needs
A chatbot redirects customers and Internet users to the right sections or promotions
The integration of a chatbot is efficient and fast, there is no slow loading that would degrade the customer experience, and there is no need to wait for a human to be available
Your page or site becomes more interactive and engaging, with better customer service
Your customers get 24/7 support
You can put a chatbot on all popular platforms (see list above)
And don't forget! It is completely free if you just want to test it. You don't have to worry about your budget and spending money on a service you are not sure you will keep. Just try the free version of Botnation. Such a bot can allow you to answer your customers' questions via a powerful automatic chat. The conversational bot will automatically respond to your customer's messages, formulating an appropriate response message. The bot will then answer directly on the chat to your customer's requests, step by step if necessary.
How and why create a free chatbot for WordPress with Botnation?
Digital is the future of business. The digital transformation that is taking place in many companies is therefore not insignificant. WordPress is one of the best ways to start the digitalization process of your company.
Thanks to its Botnation.AI technology (to be installed), Botnation gives you the possibility to create your own personalized chatbot for free. To this end, the platform offers powerful features that guarantee a successful chatbot creation experience. Ergonomic and easy to use, Botnation is the solution that allows you to install and implement your chatbot as easily as possible. Such a chat bot can do many things for your business.
Indeed, creating a WordPress website allows an organization to improve its visibility on the web. WordPress has a variety of themes and plugins such as WooCommerce that allow you to design a functional storefront or e-commerce site. The goal of Botnation is to boost your business by creating a chatbot that contributes to the interactivity and attractiveness of your WordPress, Prestashop, Shopify, or other website.
Thus, you are closer to your customers and communicate in real time with them. When the visitor of your website wants to have information for example, the chatbot is there to interact with him. In fact, it is a software that is able to simulate a human conversation.
In addition, it contributes to the improvement of the service and/or the customer experience. It offers customers or prospects 24/7 virtual assistance with instant responses. The chatbot allows your company to be more responsive to customer needs. It is an excellent tool to use for your marketing and sales teams to implement an effective digital marketing strategy. It is also useful to present your various promotions and offers.
How and why create a free chatbot for Messenger with Botnation?
With more than 2 billion users worldwide, Facebook is the most used social network. The year 2016 marks a revolution, and not the least, because the social media now allows companies to create a chatbot on their page. Of course, Botnation has not been left out of this innovation. The platform uses artificial intelligence (AI) and machine learning to design powerful chatbots. With Botnation you can add a chatbot to your Facebook page for free via the Facebook Messenger application. Botnation provides connectors that facilitate the connection between the chatbot and other services, such as a calendar for automatic appointments via a conversational agent.
Having a chatbot connected to your Facebook page means meeting prospects or customers. Almost 28% of the world's population has a Facebook profile. So, associating a chatbot to your company's Facebook page means reaching a wider audience. The automated conversation agent is a real sales tool that not only generates sales, but also helps improve customer relations and after-sales service.
As a business leader or executive, you know that managing relationships with customers is a crucial point not to be neglected. You have to know how to manage their moods and meet their expectations. The human can be quickly overwhelmed while the chatbot is programmed for that and does only that, at any time and every day. It is also a good tool to reduce the workload of your company's teams.
How and why create a free chatbot for your website with Botnation?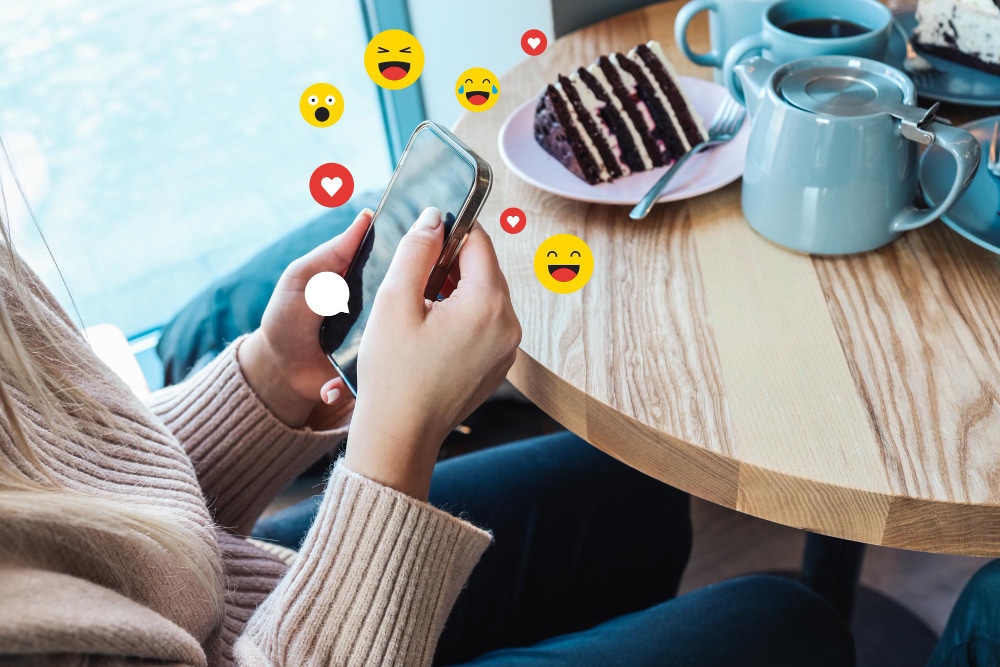 The free Botnation WordPress plugin ensures you have a working chatbot capable of satisfying the concerns of the person visiting your website. You can add a Botnation chatbot to any website, regardless of the technology used.
Natural Language Processing (NLP) allows him to develop an intelligent robot that you can teach the words and phrases it needs to respond to. Better yet, Botnation features proprietary Machine Learning algorithms that can immediately handle typos, accents, recurring plurals, negative expressions, etc.
In an ultra-connected world, the chatbot is essential for any brand that aims at marketing and sales development. The website is actually the showcase of your company on the Internet. You will notice that today the consumption mode has strongly evolved. Most consumers tend to visit a company's website before making a purchase. Generally, this is when the decision to purchase is made. You must therefore have an attractive and interactive website that will convince visitors in a very short time. By inserting a chatbot, the storefront will be even more effective.
In the long run, a conversational agent built on Botnation can be used to collect information for your customer database. Having such important information stored in a bot means being able to easily anticipate your customers' desires. To stay competitive in a highly competitive market, you need it.
How and why create a free chatbot for WhatsApp with Botnation?
Botnation stands for adaptability, versatility and flexibility. WhatsApp, in this case WhatsApp Business App and WhatsApp Business Api are also channels to which you can link a chatbot. Indeed, the business versions of WhatsApp are dedicated to brands and their consumers.
Developing a free WhatsApp chatbot for your business allows you to communicate effectively with customers or prospects. It helps you optimize customer service. For example, a customer can track and know the status of an order in real time. It is very important that the customer experience is successful because the reputation of the company is at stake.
Similarly, the WhatsApp chatbot can help convert visitors into leads. This would inevitably have a positive impact on your sales. The conversational device uses the information provided by Internet users to personalize the customer journey, allowing you to be more responsive to them and produce a better content marketing strategy.
With Botnation, configuring and setting up AI learning responses and triggers is a priority. The platform rigorously takes into account your desires. It helps you create a chatbot that matches your company's brand image. To create a powerful chatbot, you benefit from KPIs analysis, advanced AI learning, connected automated tasks.
Emails are always good, but they can't replace a live chat via a chatbot. With Botnation, you've never been so close to the visitors of your different social platforms.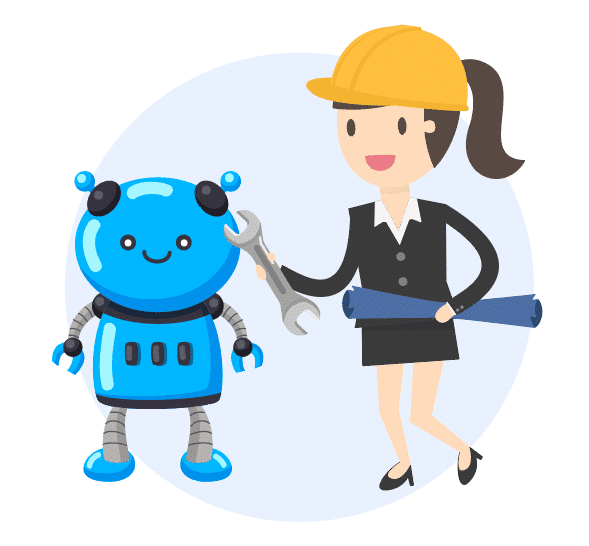 Free chatbot and subscription prices
Botnation offers a free version of its chatbots to give you a preview and let you try it out. You don't need to know how to code or program. The platform is easy to use and ergonomic. The logic is easy to apply when you try to configure and optimize your chatbots.
When we say free trial, we mean that the service is completely free. There is no trial period and your credit card is automatically debited when you finish. The free version is free forever and allows you to create and test chatbots for as long as you want. However, the free version means that you can't activate chatbots and start working on them, live on your media. Botnation's free chatbots allow you to create and test chatbots and see how effective they are.
Botnation has different subscription levels for their AI-enabled chatbots and one of these plans is completely free, with no time limit. Of course, this prevents you from enjoying the main benefit of other subscriptions (such as publishing your chatbot), but at this point, you will have already seen the power of the tool and know why you are spending your budget.
Also, there is no need to register a credit card upon registration, there are no hidden fees or limited trial period. If you want to use Botnation for free, you can test and play with it for free.
So what are the advantages of paying a subscription? Here is a summary of what each registration level offers, along with the associated prizes:
Discovery
Free
Without commitment
Unlimited chatbot design
Unlimited chatbots tests
Disabled chatbots publishing on your Websites and Facebook pages
Starter
9€/month
100 users then 0.05€ / user
Without commitment
Unlimited publication of chatbots on your websites (hosting offered) and Facebook pages
Evolution
19€/month
250 users then 0.05€ / user
Without commitment
Unlimited publication of chatbots on your websites (hosting offered) and Facebook pages
Business
49€/month
1000 users then 0.05€ / user
Without commitment
Unlimited publication of chatbots on your websites (hosting offered) and Facebook pages
Advanced
199/month
5000 users then 0.05€ / user
Without commitment
Unlimited publication of chatbots on your websites (hosting offered) and Facebook pages
Company
from 499€/month
Unlimited publication of chatbots on your websites (hosting offered) and Facebook pages
Premium services and support
Administrative invoice without CB
Premium Livechat (option)
Verdict
What are you waiting for? You have nothing to lose. Sign up, create and test chatbots for free! Once you have appropriated the tool, you will know if you need a chatbot or not.
But don't miss the opportunity to create and test chatbots with artificial intelligence that could help you win new customers. Create your chatbots today with Botnation AI.
➜ Discover Botnation and launch your chabot easily!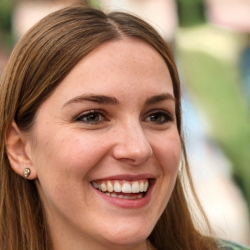 Latest posts by Amandine Carpentier
(see all)