Have you ever looked at a task or a process in your line of work and thought; "this would be a whole lot easier if it was automated"?
Something such as orienting new clients and site visitors to your latest promotion or even something like answering the most frequently asked questions that you get? No need to respond to the same question every single time with the exact same answer. No need to constantly copy and paste your latest promotion to every potential customer that visits your site.
Well, Botnation can do that for you.
Now you're probably thinking; "well, something like that is probably really expensive and wouldn't fit my budget."
Let me surprise you and introduce you to Botnation AI, an AI solution that assists you in conversational customer interactions in real time. No coding knowledge nor a huge budget is needed. You can even use it completely FREE!
Botnation AI; The Perfect Chatbot Creation Platform
Before we dive into the different pricing levels (including the free version), let's talk a little more about what Botnation AI can do for you and your online platforms.
I am sure you all know: Online messaging is vital to our everyday life. Especially when it comes to business. Your services and/or products may be amazing, but without proper communication and online messaging to help portray your message across to potential clients and customers, you are severely hindering your business.
So, what does a typical chatbot do? What can you expect from your chatbot?
Well, for starters; Chatbots simulate and replicate live conversations in real time. There is no waiting in between responses. If visitors and/or guests have questions, your chatbot will be there and ready to help answer any questions and direct those guests towards whatever it is they are looking for.
And because it's an artificial intelligence chatbot, it also means that they are working 24 hours a day, 7 days a week. Complete 24/7 uptime and support ! The other fantastic thing about Botnation AI chatbots is that they are 100% flexible and versatile. Here's a short list of some of the more popular platforms and apps you can integrate Botnation Chatbots on:
Facebook
Whatsapp
WordPress Sites
Gmail
Google Sheets
And much more!

No matter where or on which platform you use Botnation, they can all be linked and managed easily. Meaning that you can provide all the benefits of having a free chatbot to pretty much every form of online communication you might be using with potential clients and customers. What kind of benefits ? Let's take a quick look at what you can expect from having your own chatbot.
Chatbot AI assistants can automatically collect all important client information.
Help you filter out frequently asked questions from customers and instantly help customers find their answer.
A bot that works 24/7 means more efficient response time for your online business presence.
Help reduce costs by reducing hours that human workers might need to put in otherwise.
Redirect customers and guests to particular parts of your social media page or even your website. New promotion or deal? Botnation Chatbots will point customers towards it.
Chatbot integration is efficient and quick. That means no slow loading that might deter customers.
Makes your website and/or social media page more interactive and engaging.
Offer your customers 24/7 support.
You can put a chatbot almost anywhere and on almost any popular platform.
And don't forget! It can be completely free if you just want to test it out at first. No more worrying about spending money on something that you aren't sure about. Just use the free version of Botnation's Chatbot.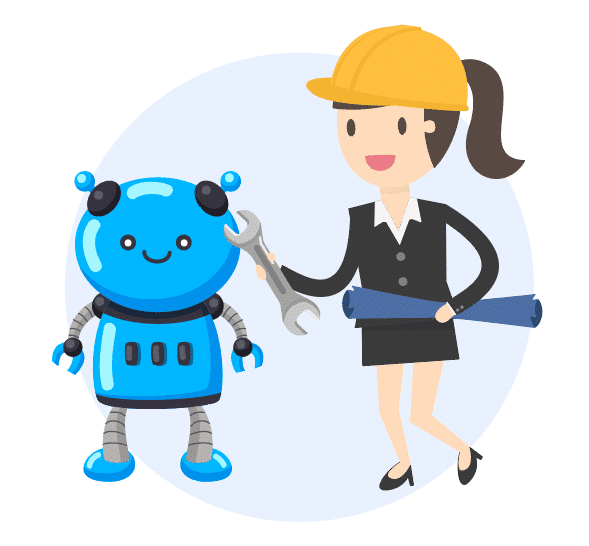 Free Botnation Chatbots and Subscription Pricing
Botnation offers a free version of their Chatbots for you to take for a spin and try out. You don't need any coding knowledge or any extensive programming knowledge. It's simple and user friendly. Logic can be easily applied when trying to set up and optimise your Chatbots.
And when I said that Botnation offers a free version of Chatbots, I mean completely free. There is no trial period where after your timer runs out, you have to whip out your credit card. No, none of that. The free version is free forever, and it lets you create and test Chatbots as much as you need, for as long as you like. However, the free version does mean you can't actually "activate" your chatbots and have them start working live. The free Chatbots tier of Botnation only lets you create and test Chatbots, allowing you to see just how effective they can be once they are live and running.
Botnation has several subscription levels for their Chatbot AI and one of them is completely free, for as long as you want to use their Chatbots. Now of course, you will be missing out on many benefits that the other subscription levels are offering (such as actually having the chatbots working live), but it will be completely up to you whether you want to spend your hard earned money on Chatbots or not.
Also, there is no need to register your credit card when you sign up, no secret free trial that tries to get you to pay once the trial is over. If you want Botnation Chatbots for free, you can have it to test and play around with it for free.
But what other benefits do you miss out on when using the free version? Here's a summary of what each tier of subscription provides, as well as the prices for them:
Discover
Free
Non-binding obligation
No limitation in chatbot creation
No limitation in chatbot testing
Chatbot disabled on your Website and Facebook page
Starter
9€/month
100 users then 0.05€ / user
Non-binding obligation
Activation of your chatbot unlimited on Website (hosting offered) and Facebook pages
Evolution
19€/month
250 users then 0.05€ / user
Non-binding obligation
Activation of your chatbot unlimited on Website (hosting offered) and Facebook pages
Business
49€/month
1000 users then 0.05€ / user
Non-binding obligation
Activation of your chatbot unlimited on Website (hosting offered) and Facebook pages
Advanced
199€/month
5000 users then 0.05€ / user
Non-binding obligation
Activation of your chatbot unlimited on Website (hosting offered) and Facebook pages
Enterprise
from 499€/month
Activation of your chatbot unlimited on Website (hosting offered) and Facebook pages
Premium services and support
Administrative invoice without credit card
Premium Livechat (option)
Verdict
So, what are you waiting for? You've got nothing to lose. Get out there and start creating and testing your chatbots today for FREE. After some playing around and thinking you can do without chatbots for now, that's fine too.
But don't miss out on your opportunity to create and test chatbot AIs that could help you secure potential customers. Start creating chatbots today with Botnation AI.