For several years now, the WhatsApp chatbot has become a must-have tool for companies that want to better interact with their customers. Many companies are adopting this solution because it has several advantages. Online messaging is essential in our daily lives and especially in business. If you have an online business, you know how important it is to have a direct link with your customers as well as visitors and prospects.
This is one of the reasons why a chatbot has tremendous benefits for your business, whether it's for your website, Facebook Messenger or a dedicated mobile messaging app such as WhatsApp.
While email is still used and is of great importance, there is no denying the sheer presence of instant messaging applications such as WhatsApp. The main – and perhaps only – drawback of instant messaging is that people tend to expect you to be online 24/7 and respond instantly. This is where WhatsApp chatbots come in. To better understand this concept, here are all the details.
➜ Discover Botnation and launch your chabot easily!
What is WhatsApp?
WhatsApp is a social network and instant messaging service whose application is available on billions of smartphones. It allows two users or group members to interact through :
of the texts ;
images;
videos;
video and audio calls.
This is a very different device from SMS and MMS. In reality, messages are unlimited and are not charged per unit.
To use WhatsApp, you must have a smartphone and go to the application store (Google Play for Android and iTunes for iPhone) to install it. Moreover, there are several models on the web. You can choose between WhatsApp Business and WhatsApp Classic.
Why use a chatbot for your business?
A chatbot has several advantages for your company. First of all, the use of such a bot allows you to make important savings. Indeed, it helps you to limit the number of employees dedicated to communication, from the taking of orders or appointments to the after sales service.
Secondly, it decreases the processing time of the requests. In fact, it takes care of recurring requests and provides answers quickly. In addition, it is an excellent marketing tool. It is available to provide solutions to customers. In addition, its actions are satisfactory when it is well elaborated.
It is also a good way to elucidate human resources issues. It allows employees to quickly and discreetly learn about technical or legal issues. The chatbot also provides employees with the statistics they need. Requests that may be a source of contention are easily handled.
Why do you need a chatbot?
WhatsApp is great, a lot of people use it: an average of 1.6 billion users log in and use the messaging app every month, and the app itself is available in over 80 countries around the world. People use WhatsApp for both personal and professional reasons. WhatsApp is an application with few drawbacks; so why would you need a chatbot on this messaging service?
Let's imagine. It's 2 a.m. and you receive a message from a potential client and/or customer on WhatsApp. Chances are you're already asleep and won't respond right away. The customer will sometimes wait several hours before receiving a response.
Every hour spent is a potential risk of losing a customer or prospect. As studies and statistics show, the quicker the interactions and responses, the higher the percentage of closing a sale!
What is the simplest, most efficient and cost-effective way to solve this problem? You could hire several people to cover every hour of the day, 7 days a week, 365 days a year, but there is a simpler and better solution: Chatbots!
Chatbots can help replicate, as well as simulate, real-time discussions. As if you were answering to the customers yourself. There will be no more waiting for answers on the customer's side, as the questions asked will be answered immediately via the bot.
Unlike humans, chatbots don't need to sleep or take a break, offering 24/7 chatbot support, chatbots ensure that your customers never have to wait too long for a response again.
With the right configuration, you can make your WhatsApp Chatbot perform well. Let's take a look at the features and benefits you'll get from using WhatsApp chatbots.
What are the advantages of a WhatsApp chatbot for a company?
A WhatsApp chatbot has several advantages for a company. First, it promotes the automation of customer service. Users in a hurry will be able to get the answer to their concern quickly.
The most important thing is that he/she manages to detect the lexical field of the correspondent in order to provide him/her with the appropriate solution. If not, the robot redirects him to the appropriate service or to the FAQ.
Also, be aware that this WhatsApp conversational agent allows the company to be available 24/7. It also boosts your sales, because a quickly received customer leaves happy. It can be a great way to influence purchasing decisions.
Finally, this bot helps you better understand your prospects in order to fine-tune your marketing strategy. You can use one whether or not you use an API.
You may have had bad experiences with chatbots in the past. But Botnation's Chatbots allow for very fine configuration and customization. Thus, when they are well made, they are very effective. First and foremost, free bots are available 24 hours a day, 7 days a week.
On an instant chat, you are dependent on the internet, computer and electrical network. The chatbot will respond no matter what happens: whether your battery is empty or the network is non-existent. Same thing if you are busy: the chatbot can conduct several conversations simultaneously. It is available as long as you want, 7 days a week, 24 hours a day, and the great thing is that even if a customer starts a conversation with your WhatsApp Chatbot, you can step in and take over at any time! If you happen to be looking at your WhatsApp when a customer is talking to your chatbot, take over the conversation and handle it yourself if you want! Or just let the chatbot continue its work.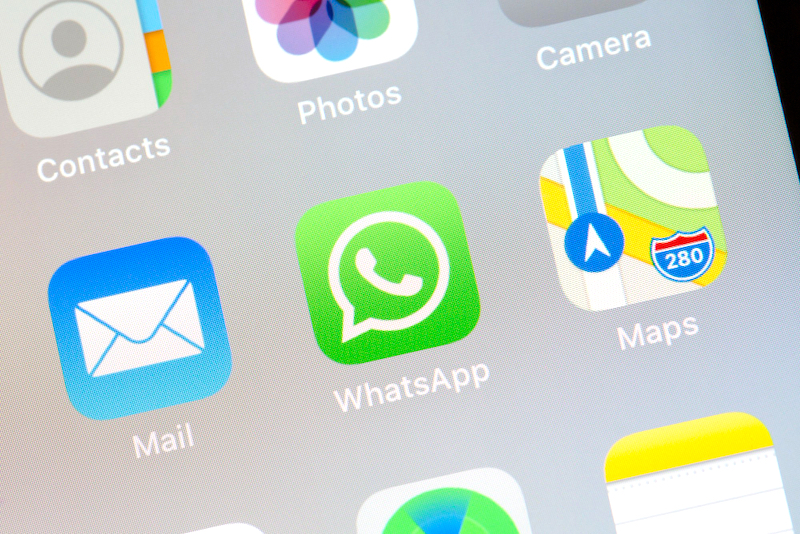 A chatbot is easy to set up, but frighteningly effective. But what other longer-term benefits can you expect to get from your WhatsApp Chatbot?
Efficiency is time and time is money. Filter out all the frequently asked questions; with the help of your chatbot, there is no need to waste time answering the same questions over and over again. Whether it's you or your staff in charge of responding, your time can be better spent elsewhere, where it really counts. Let the chatbot take care of the mundane task of answering FAQs (frequently asked questions).
Information gathering is a big part of making you money. The more data and information you have about potential customers, the better your strategy for conversions and closing deals. That's exactly what Botnation's chatbots do: collect information about your customers and even export it to your company's customer databases. Companies are constantly collecting information about their customers on websites; why not do the same with WhatsApp?
Save money on operating costs! Did you know that statistics show that some large companies and online businesses are able to reduce their operating costs by up to 30% %, simply by using chatbots? This is because, when properly optimized, chatbots are capable of handling up to 80% of all your customers' requests. A WhatsApp chatbot then saves money and time.
Keep your customers informed of all your current promotions and offers. Nothing is worse than not being able to draw attention to your latest online promotion and/or offer. Chatbots are perfect for this. When a prospect sends you a message, ask your robot to show them your latest promotion and/or online offer. This will help you convert your visitor into a paying customer.
Chatbots are equipped with artificial intelligence. Chatbots have come a long way since their first uses. They learn and develop to better serve you and all your potential customers. Botnation's Chatbots are able to learn keywords, phrases and can even detect new frequently asked questions. You can use them with or without an API.
Such a WhatsApp bot can therefore provide useful help for your business, by responding to a user's messages about your service. A WhatsApp chat bot therefore has advantages for your business and for the user. It should be integrated with your other web marketing tools for a better user experience and a better conversion rate. Such a WhatsApp Botnation bot, whether you use an API or not, will therefore allow you, like a Messenger chat bot, to complement your other digital marketing tools, for a better economic growth of your online business.
Get your WhatsApp Chatbot talking today
Since Chatbots have innate artificial intelligence learning capabilities, the more your Chatbot talks to visitors and customers, the more it learns and the more information it gathers for you and your business. It's a virtuous circle.
With a little love and attention, tuning and optimization, your Chatbot's effectiveness will increase over time. The sooner you put it in place, the better.
➜ Discover Botnation and launch your chabot easily!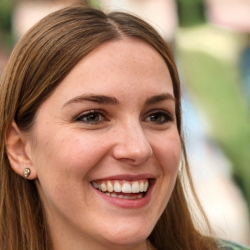 Latest posts by Amandine Carpentier
(see all)