Online messaging is vital to our everyday life and especially in business. If you have an online business, then you know how important it is to have direct messaging with clients as well as any guests, visitors and potential customers.
It is a big reason as to why having a Chatbot can provide amazing benefits to your business, whether it is for your website, Facebook messenger or a dedicated mobile messaging app such as Whatsapp.
Whilst emails are still used and are of great importance, there is no denying the sheer presence of instant messaging apps such as Whatsapp. The main and perhaps the only downside of instant messengers is that people tend to expect you to be online 24/7 and have almost instant responses. That is where Whatsapp Chatbots come in.
Why you need a Chatbot
Whatsapp is great, many people use it. In fact, there is an average of 1.6 billion users that log in and use the messenger app every single month and the app itself is available in over 80 countries around the world. People use Whatsapp for both personal as well as business reasons. A great app with little downsides; so why would you need a Chatbot for Whatsapp ??
Okay, imagine this. It is 2am and you get a message from a potential customer and/or client on Whatsapp. You are most likely already asleep and are not able to respond right away, so it will be several to many hours until the customer gets a response back.
Every hour spent is a potential risk to lose a customer or prospect. As studies and statistics show, the faster the interactions and the quicker the answers, the higher the percentage of closing the deal !
So, what is an easy, efficient and cost-effective way of solving this issue? Sure…I suppose you could hire and employ several people to try and cover every hour of the day, 7 days a week, 365 days of the year, but there is an easier and better solution : Chatbots!
Chatbots can help replicate, as well as simulate live chats in real time. Just like if it was yourself responding to customers. There will be no more waiting for responses on the client side, as whenever they have questions; your chatbot is right there to answer and assist your customers with any questions they might have.
And unlike humans, our chatbots do not need to sleep or have a break ! Offering 24/7 uptime and chat support, the chatbots make sure your customer and clients will never have to wait too long for their answers ever again.
With the right adjustments, tinkering and fine-tuning; you can really make your Whatsapp Chatbot great. Now, let us take a look at the exact features and benefits that you will gain from using Whatsapp Chatbots.
The benefits of having a Whatsapp Chatbot
You might have had some poor experiences with chatbots in the past. But Botnation's Chatbots allow for such fine tuning and customization; that when done right; there is almost no downside. First and foremost ; free bots are available 24/7.
There may be times where you are getting little to no signal on your phone. Or maybe the electric is off at your workplace. Or perhaps you are just simply too busy. None of those problems exist for the Chatbot. They really are available 24//7 (so long as you want them to be).
And the fantastic thing is, even if a client initiates a conversation with your Whatsapp Chatbot; you can jump in and take over at any time! If you happen to look at your Whatsapp just as a customer is talking with your chatbot; take over the conversation and take care of it yourself if you want! Or just let the chatbot continue doing its work.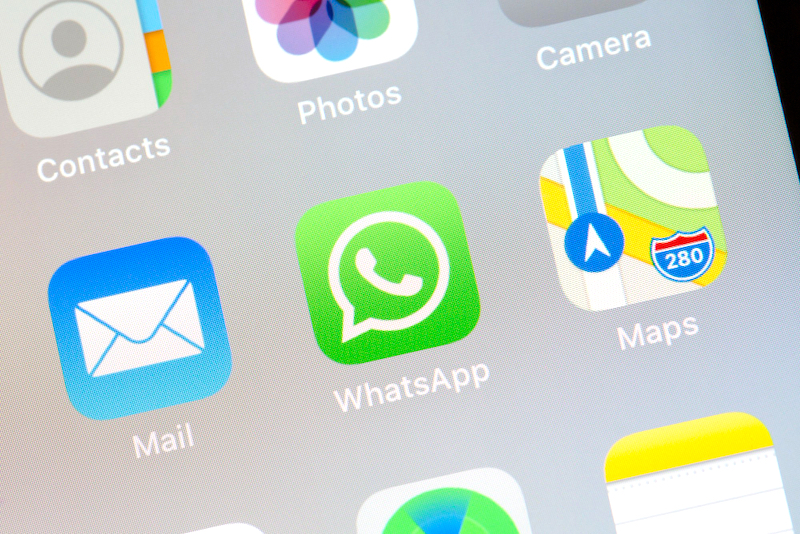 Yes, this is a simple yet highly effective benefit of having a Chatbot. But what are some of the other longer term benefits you can look forward to having with your Whatsapp Chatbot?
Efficiency is time and time is money. Filter out all those frequently asked questions; with the help of your chatbot there is no need to waste time repeatedly answering the same questions over and over. Whether it is you or your staff that is in charge of answering, your time can be better spent elsewhere where it really matters. Let the chatbot take care of the mundane task of answering FAQs (frequently asked questions).
Information gathering goes such a long way to helping you make money. The more data and information you have on potential clients and customers, the better your strategy when it comes to conversions and closing deals. Botnation's Chatbots do just that. Collect information on your customers and even export it to your business's client spreadsheet. Businesses collect information from their customers on websites all the time; so why not do the same for Whatsapp.
Save money on operation costs! Did you know that statistics show that some larger companies and online businesses are able to cut their operation costs by almost up to 30%, just by using Chatbots? This is due to the fact that when properly optimized, chatbots are able to handle up to 80% of all your customer inquiries. A WhatsApp or Facebook Messenger bot then saves money and time.
Keep your customers up to date with all your current promotions and deals. Nothing is worse when you cannot quite get traction and attention on your latest online promotion and/or deal. Chatbots are great at that. When someone messages you, you can have your bot show them your latest hot online promotion and/or deal. Further helping you to convert your visitor into a paying customer.
AI learning. Chatbots have come a long way since their first initial uses. They can learn and further enable themselves to be of better service to both you and all your potential customers. Botnation's Chatbots are capable of learning keywords, phrases and can even pick up on new frequently asked questions.
Get your Whatsapp Chatbot chatting today
Since Chatbots have innate AI learning capabilities; the longer you have your Chatbot set up and the more it talks to visitors and customers, the more it learns and the more information it gathers for you and your business.
With some proper love and care, fine tuning and optimization, the effectiveness of your Chatbot will increase as time goes on. The sooner you get your Whatsapp Chatbot setup, the better.