Chatbots have been at the heart of many companies' marketing strategies for a few years now. In particular, the most used tool for this purpose is Facebook Messenger. But with the boom of the instant messaging application WhatsApp, more and more companies are looking for this alternative channel to communicate with their customers. Indeed, WhatsApp is a massively used application. So having a WhatsApp Business account connected to the WhatsAppAPI is a great idea for your business. You can link a chatbot to assist your company's staff. However, launching a WhatsApp chabot can be tricky. What are the advantages of a WhatsApp chatbot? How to create one in a few steps? Here's what you need to know in this guide.
➜ Discover Botnation and launch your chabot easily!
What is a WhatsApp chatbot?
The chatbot is an artificial intelligence program capable of simulating a human conversation. Indeed, this AI can reproduce the human communication model and can interact with users on various messaging applications, websites or mobile applications.
Various digital channels are already integrating chatbots, and have been for a few years. These include Facebook Messenger and website chats. It is only recently that the bot is present and is supported by WhatsApp for commercial purposes, which clashes with the original purpose of the application.
However, to ensure responsible use of the WhatsApp Business account, certain restrictions have been imposed. Indeed:
Chatbots can only be used by those who have the WhatsApp Business API;
The initiation of the conversation on WhatsApp is done by the customer: no promotional push accepted;
The use of chatbots is only possible to respond within the 24-hour "customer service window".
In addition, direct referral from the chatbot to a human must be possible.
The use of a WhatsApp chatbot and its advantages
If we have to recognize two main advantages of using a WhatsApp chatbot, it is the WhatsApp application itself and the chatbots. Indeed, WhatsApp now has more than two billion users, across all generations worldwide.
On the one hand, for communication between the company and its customers, it is becoming one of the most important applications. In fact, only in 2020, the WhatsApp Business has registered more than 50 million users worldwide. That's more than ten times the number of users in 2019.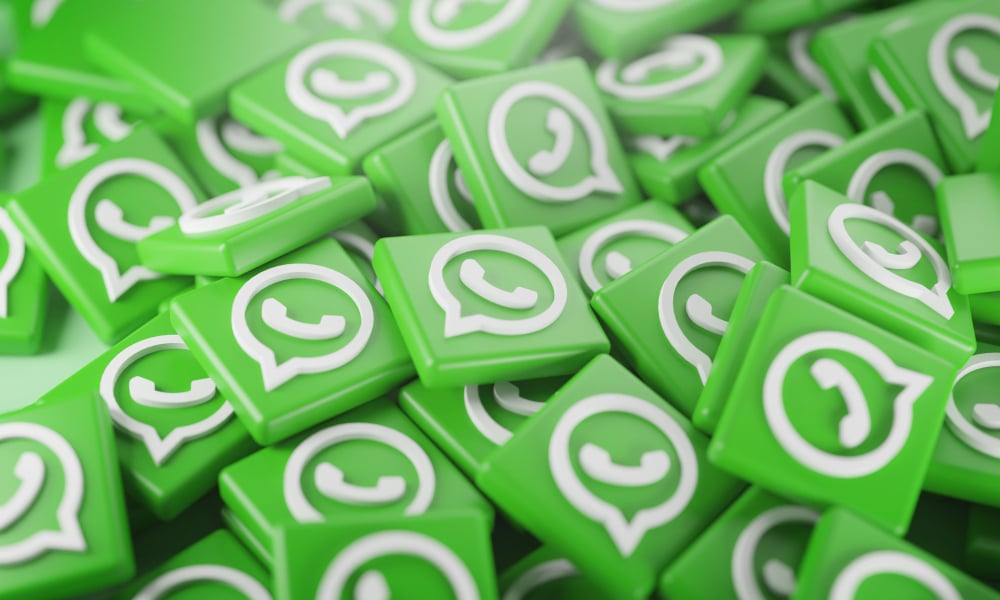 On the other hand, chatbots are increasingly becoming better allies as virtual assistants. Know that chatbots and other virtual assistants reduce the number of incoming calls, chats and emails that businesses receive by 70%. In addition to this efficiency among companies, they are also appreciated by individuals who have quick answers to their questions.
The different steps to create a WhatsApp chatbot
In order to better manage high volumes of media, and to better respond to the various queries of your customers, don't hesitate to integrate a chatbot to your WhatsApp messaging application. This can be done in a few steps, namely:
Define the goals of the WhatsApp chatbot;
Have a WhatsApp Business account;
Have access to the WhatsApp Business API (the most complicated);
Finding a chatbot partner (like Botnation);
Create a persona for the chatbot;
Build the chatbot;
Perform tests and make improvements as needed;
Put the chatbot in production.
Integrating such a bot with a messaging application like WhatsApp allows for a whole new experience in dealing with its customers.
Access to the WhatsApp Business API
To be able to integrate the bot into WhatsApp for business use, you must already have access to the API. For this purpose, companies must have a WhatsApp Business account and have requested and obtained access to the API.
A chatbot integrated with your WhatsApp allows for an automatic greeting, quick predefined responses to frequent customer inquiries and many more benefits. To get the real chatbot interface, you need the WhatsApp Business API.
With it, medium and large enterprises can easily scale their customer support with more flexible configurations. Access to this API is conditional upon acceptance by WhatsApp.
Have your chatbot created by Botnation
We can create a chatbot for you that can connect to the WhatsApp Business API to automatically communicate with your customers on WhatsApp. This without the need for human intervention. For more information, contact us now. We can guide you through the process of getting a WhatsApp Business API account.
Creating a persona for the WhatsApp chatbot
It will be a question of defining the technical requirements in order to personalize the chatbot to the image of the company. It must give a positive perception of your brand to customers.
Building the WhatsApp chatbot
It should be noted that there are three types of chatbots, namely:
Those based on a decision tree;
Those with keyword recognition;
Contextual ones, developed with NLP, AI and machine learning technologies.
The choice of the type of chatbot to build will depend on the objective to be reached and the budget. The most advanced option when choosing this conversational tool is the contextual conversational agent. For a better user experience for your customers, integrate your chatbot :
A welcome message;
Keywords and user intentions;
Emojis and rich media;
Variables (a container of information previously collected by the chatbot from other customers);
Conversation flow;
A human transfer.
Once finished, all that's left is to test your WhatsApp chatbot. This allows you to make possible improvements before putting it into production and promoting it to your customers.
Now you know more about WhatsApp chatbots. If you would like guidance on how to get a WhatsApp Business account and how to get the API, we can give you some advice.
If you are looking to create a WhatsApp chatbot, contact us! Our expert teams will be able to develop the chatbot you want.
➜ Discover Botnation and launch your chabot easily!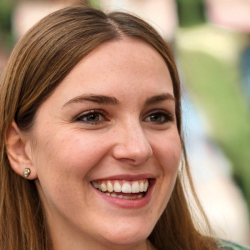 Latest posts by Amandine Carpentier
(see all)