Web marketing, e-marketing or digital marketing is simply online marketing! Indeed, with the explosion of digital, it has become necessary to move its marketing department to the web and direct all its strategies to the web, where the vast majority of customers are, all fields combined!
Currently, digital marketing includes several practices, all based on web channels.
So what is web marketing? How to succeed? What are the digital marketing tools? Let's find out all this, right now, in the following article.
➜ Discover Botnation and launch your chabot easily!
Digital marketing
Today, brands and companies are directing the majority of their marketing strategies towards the web and rely on digital channels to make themselves known: search engines, social networks, websites, etc.
Indeed, in recent years, we have witnessed an explosion of digital. The latter has invaded our daily life. Currently, a consumer spends the vast majority of his time connected! That's why consumption patterns have changed and classic marketing has lost its effectiveness, it is no longer of great interest to companies.
Definition of digital marketing
Digital marketing is the set of marketing strategies used online to attract Internet users to a given product or service:
Professional sites;
Social networks;
Blogs;
Chatbots
Digital marketing keeps its initial interest, it aims to attract prospects and make a brand / a product / a service known.
Today, to be successful, you have to go where all customers spend the vast majority of their time, the Net.
How to succeed in your digital marketing strategy?
For a self-respecting company, ignoring digital marketing is not an option! A new era has begun, and to be successful, we must follow it. Whether we like it or not, Big Data is dominating the world! Brands and companies can't ignore it. You have to succeed in integrating digital marketing tools into your communication strategy in one way or another. We even talk about digital transformation.
In fact, the task is easier than you might think! You know where your customers are, you just have to introduce yourself!
Better yet, to help you succeed in your task, you can use several tools: social networks, email marketing, SEO, etc.
Your tasks are simple, if you equip yourself with good knowledge, such as:
Use SEO keywords;
Schedule marketing emails (newsletters);
Carry out visual strategies;
Conducting Competitive Analysis;
Formatting of websites.
So, what are the best tools for successful digital marketing? Let's discover them!
The best digital marketing tools
We will introduce you to the best digital marketing tools, but we advise you to combine these tools to optimize your knowledge.
Publish from Buffer
Buffer's Publish is a tool designed for social networks. It allows you to schedule publications, at the same time, using a single platform.
It allows you to avoid redoing the work two or three times. You make your publication and it takes care of the simultaneous publication on the different social networks you have.
Ubersuggest
Then we have Ubersuggest, which is the best software for a successful SEO strategy. It allows you to find all the important keywords to optimize your ranking on Google search results. The best part is that it is completely free.
Active Campaign
It is a tool that allows you to send automatic emails to thousands of people, without any effort on your part.
Its interface is simple and ergonomic and costs less than its competitors(MailChimp for example).
There you have it, you now know the best digital marketing tools that help you succeed in your online strategy. It's up to you to choose the ones that best suit your digital marketing and communication.
Do not hesitate to combine these different tools to get better results, especially since most of them offer free versions.
➜ Discover Botnation and launch your chabot easily!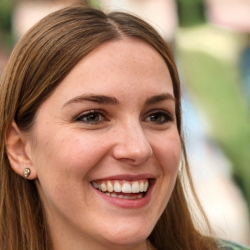 Latest posts by Amandine Carpentier
(see all)