In recent years, the use of chatbots has become a very practical solution for companies to optimize their customer service. Above all, they guarantee 24-hour technical support with scalable possibilities. It must be recognized that if chatbots are so efficient, it is largely thanks to the web tools used during their design. Among these, we find Botnation, which stands out thanks to the many privileges it offers to its users. This platform even offers chatbots training. The main objective is to help you revitalize your customer service.
➜ Discover Botnation and launch your chabot easily!
Botnation chatbots training: ideal to create a bot easily
In addition to being a bot creation platform, Botnation also provides you with training so that you can design digital marketing chatbots (geared towards the general public) with pre-built "templates". These are generally models by category or sector (restaurant chatbots, FAQ bots, satisfaction survey chatbots, e-commerce chatbots, etc.).
You also have the ability to create a chat bot from scratch andtailor itto your needs. At this level, Botnation allows you to easily add more than 29 items to your conversation bot without the use of codes.
If you decide to create your chatbot from a blank page, you will have to design a tree structure. For this, several steps are proposed. The Botnation platform offers you a training course that is perfectly adapted to the development of your project.
Mastery of very advanced functionalities
Botnation helps to create chatbots that can meet all kinds of needs through digital technology. Its platform has templates from which you can copy sequences to customize your digital marketing tools.
Customers also have the ability toexport data to Zapier or IFTTT to leverage bot data. Full analytics are also available to improve the performance of the chatbot(digital marketing tool). It is thus possible to connect chatbots to external applications.
Creation of chatbots: various training modules available
Botnation is one of the few digital marketing and chatbot creation tools that offers training (courses) to its customers. They are provided in several levels and allow to master the platform in a faster way.
We distinguish between level 1, which focuses on the introduction to the platform, and level 2, which includes more in-depth notions. Free online training courses that mainly include advice on creating chatbots are also available. It is also possible to follow the training in teams. The design of your digital chatbot can also be done via a custom training with more guidance and monitoring of your learning.
Botnation provides its users with an "online chatbot" training project. It allows you to learn the use of the platform and the different notions around the creation of chatbots (online course). At the same time, a customer service is available 24 hours a day to answer all your concerns. It is important to remember that the training service offered by this digital company is provided by a dynamic and qualified team.
Botnation training for the design of an easy-to-access digital tool
The web trainer Botnation offers its customers a dashboard to classify all projects in one place. This way, they are easily accessible and modifiable. Without being a developer, you have the possibility to create chatbots for your company. The available templates give an idea of the types of bots that can be made. This allows for more intelligent interactions .
Botnation also allows users of its tool to work in teams. Indeed, you have the possibility to invite people to modify your bot. This can allow you to optimize even faster the artificial intelligence of the chatbot that will be present on your website or your social networks.
Learn how to set up bots with adapted rates
The Botnation web trainer offers rates according to the needs of the companies or the client. You can choose your subscription according to the number of users you want to have on your chatbot. With the free package, you get a bot that you can test whenever you want.
The platform also offers you the possibility to exchange with 100 users in the 9 €/month formula. It gives you several other advantages that allow you to set up a chat bot with a more sophisticated level of artificial intelligence. The latest subscription module currently in place is 199 €/month with the possibility to exchange with 5000 users.
For the training that accompanies your company in your chatbot project, the fees are € 950 for three people or € 250 per person from four.
Now you know everything about Botnation's chatbot training. In order to improve your customer service, don't hesitate to take the plunge to revitalize your business.
➜ Discover Botnation and launch your chabot easily!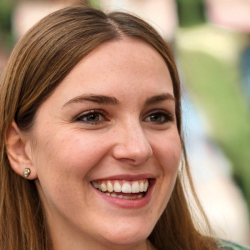 Latest posts by Amandine Carpentier
(see all)