In a company's marketing campaign, newsletters play a big role in the launch of various products. When talking about emailing or newsletters, the first thing to keep in mind is that the content must be relevant and interesting to the recipients. This means that the company will have to identify their needs and preferences beforehand in order to satisfy them in the best possible way. A well-designed and targeted newsletter can be a very effective way to communicate with your customers or potential customers and to promote your brand.
If you want to create an excellent newsletter to meet a marketing challenge, there are some specificities that should be respected. The writing of the newsletter, the format, the subject and the title are elements that must be carefully considered. So we're going to look at each of these 5 essential elements to implement a good newsletter.
➜ Discover Botnation and launch your chabot easily!
Choose a clear goal
Before you start writing a newsletter, you need to define a clear objective. What type of message do you want to convey? What information will you provide in your email? How do you want your recipients to react? An overview of the questions you need to answer before writing your newsletter.
Once the subject line is defined, you can then determine the type of content (including products) you will include in your email and the style you will adopt. You can then design the message to achieve your goal.
Create original content
The content of your newsletter must appeal to your recipients by its relevance, arouse their interest and be adapted to their needs and preferences. If you don't have a lot of information about your target customers, you can base your email on the topics that readers generally like.
You must also make sure that the subject and content of your newsletter are original. Subscribers expect you to deliver new information in the written text. Avoid copying and reusing articles from other sources for authentic content.
Use images and videos
Visuals are a very powerful way to communicate with your customers and contribute to your brand awareness on the web. Photos and videos have proven to be effective in improving the open and click rates of newsletters. They make the content of the email more attractive and easy to read thanks to its personalized design.
Just make sure that the images used are of good quality and appropriate to the content of the text. Bad images can damage your brand and credibility for a marketing campaign.
Have a dissemination plan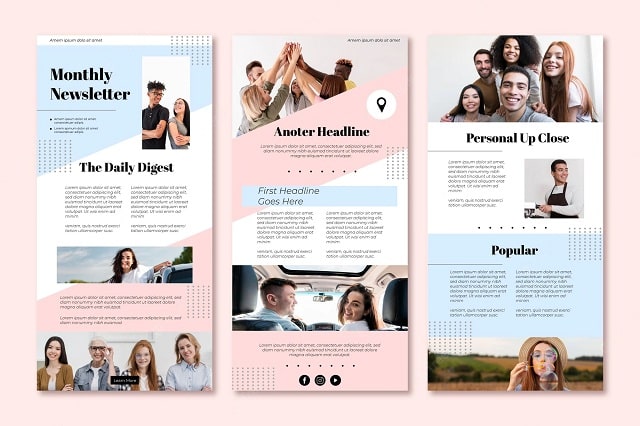 Once you have designed your content, make sure you set up your delivery plan correctly. You must choose the ideal time slot for sending your newsletter. Also, make sure that subscribers receive the email in time and are not overwhelmed by your frequent emails during your newsletter's launch.
You can personalize your newsletter according to the characteristics and tastes of your target audience. Note that some subscribers will be interested in one type of content, while others may not like it. Feel free to send different messages to different groups for a broader plan of action and to attract the most recipients.
Social networks, a tool to perfect the action of your newsletter
Social networks are essential tools to ensure the effectiveness of your newsletter. Thus, newsletters should include links to your blog or other platforms where your company is present. Your online activities and your web page will be more visible, whether it is :
Launch of new products;
Special promotion, etc.
It's a way for your business to expand its network via new contacts, customers, fans and followers.
The "call-to-action" to encourage recipients to act
In relation to the email you communicate to the recipients, apply the "call-to-action" method. No matter what event you put online, put call-to-action buttons so customers can react to your email. Your emailing will generate more traffic to reach your marketing goal.
Track your performance
Once your newsletter is sent, it is important to monitor its performance from a marketing perspective. You need to detect what worked well and what didn't live up to your expectations after the email was sent. It's important to keep an eye on key metrics such as open rate and click-through rate, so you can continually improve your newsletter strategy.
You can also analyze how subscribers interact with your newsletter content, whether on the company's web page or on social networks. This allows you to understand their needs and preferences and will help you create even more relevant emails for them.
This study shows that creating an effective newsletter for marketing purposes is not as complicated as it seems. However, you need to take the time to create quality content with a good design with an eye-catching subject line. Choose wisely what information to convey in the text to invite readers to open their emails. These 5 essential elements can help you optimize your email campaigns and improve your awareness among your audience.
➜ Discover Botnation and launch your chabot easily!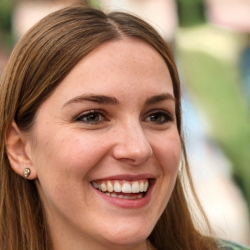 Latest posts by Amandine Carpentier
(see all)