Are you looking for a solution to manage your website's messaging? You are looking to increase your sales with a fairly effective marketing tool. Selligent CRM software was designed for this purpose. Easy to use, this software is designed to manage customer relations thanks to a multiplicity of functionalities that allow you to use data efficiently. Discover in this guide how to optimize Selligent CRM by integrating a chatbot.
➜ Discover Botnation and launch your chabot easily!
What is Selligent CRM software?
Selligent CRM software is a marketing tool for managing messaging to meet customer expectations. This platform, still called Selligent Marketing Cloud, uses company data to create a customer liaison report. This strategy allows the CRM project manager to adapt the projects implemented to the customers' expectations.
Selligent CRM software is a must-have tool for any company's CRM project manager. This will be of great help to him, because it will allow him to ensure a better management of the data to boost the data in marketing automation.
Like the project manager, Selligent CRM software can help you manage marketing campaigns, regardless of your field of activity. Whether it is a commercial enterprise or a consulting firm, Selligent CRM software can be used to maximize every consumer interaction.
Therefore, this tool is also suitable for the business analyst, the compaign manager, the CRM consultant and any other marketing automation specialist.
How does Selligent CRM software work?
Selligent CRM software is built around 4 strategic points. First, it takes care of the creation of the data. The tool enables data to be centralized and targeted for efficient use, as well as product lifecycle management, campaign management, one-to-one dialogues and omnichannel marketing automation.
Secondly, Selligent CRM software is a tool for optimizing data to make the relationship between the company and its customers more optimal. For this purpose, this tool deals with the study of profile behavior, verification groups, retargeting, marketing fatigue and multitests.
Third, Selligent CRM handles the execution of customer responses. At this level, it is about emails, social networks, mobile messages, microsite management and landing pages. Selligent CRM software also takes care of identifying contact points, the customer journey and collecting feedback.
And finally, Selligent CRM provides relationship management by taking care of sales-related requirements. This function focuses on cost tracking, marketing king calculation, results analysis and budget planning.
Selligent CRM also takes care of aligning projects with business goals and Expand collaboration solutions.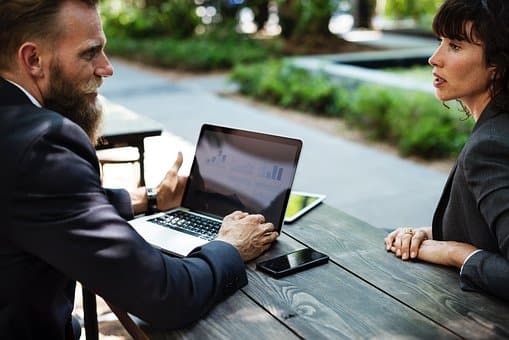 What is the purpose of a chatbot?
The chat bot is a relational marketing tool that allows a company that has a website to respond to customers by chat. Still called a messaging robot, the chatbot simulates a conversation with each customer when the latter contacts the company.
The chatbot was set up to respond to the customer by making them believe they are talking to a human. In fact, this artificial intelligence-based tool uses the information in its database through cloud computing.
Just like Selligent CRM, the chatbot is a very beneficial tool for the marketing project manager, the compaign manager, the CRM manager, etc. The bot makes it possible to automate and improve customer service. It is useful to respond to customers 24 hours a day and operational every day of the week.
This tool also allows to boost the sales of a company through a well established marketing strategy. The chatbot contributes as a personal assistant to influence the decision of customers to make a purchase.
The chatbot also handles payments and customer loyalty. This feature is established to encourage a customer to better engage with the company using this tool.
Why opt for the Botnation chatbot?
Nowadays, the chatbot has become an essential tool in the development of cloud marketing. If you have a business, it is important to have it on your website. This will allow you to energize the relationship with customers and ensure that sales are more consistent. This implies that you should choose a serious platform to design it.
There are several providers that offer the chatbot tool. However, not all of the products they provide are effective. The survival of a company depends on the means it uses to accomplish its business objectives. Therefore, you need to use a fairly good provider such as Botnation to build your chatbot.
Botnation is a company that excels in the production of software used for marketing. By contacting her, you will be able to have a chatbot tailored to your aspirations or choose the Botnation chatbot prototype. The latter is used by several companies in Paris and throughout France. You will find enough positive reviews from these companies on the web about this exceptional tool.
How to combine Selligent CRM with a chatbot?
The combination of Selligent CRM and a chatbot maximizes interactions with consumers. This software is designed to handle customer relations. Therefore, combining them is a way to ensure the personalization of the messaging. In reality, the software crm will use the chatbot to manage marketing campaigns.
To combine a Selligent CRM with a chatbot, project managers and relationship marketers use connectors such as Zapier and Webhook. These tools align the chatbot with the CRM to facilitate the transit of data.
What are the benefits of using Selligent CRM with a chatbot?
Using a Selligent CRM with a chatbot is very beneficial for a company. The first advantage is the personalization of the customer relationship. This strategy makes it possible to adapt customer needs to the company's offerings. It is very useful because it allows us to know through questionnaires what the consumer needs and to provide it to him afterwards.
Another advantage is the enrichment of the database. With the use of a Selligent CRM coupled with a chatbot, it is possible to know the preferences and interests of consumers. This allows the company to anticipate the future by producing services tailored to meet customer expectations.
This merger also allows the improvement of leads. By offering services that meet the expectations of customers, leads are automatically improved. Providing quality content through CRM and chatbot emails will ensure totally successful marketing campaigns. This will multiply sales and increase the company's turnover.
➜ Discover Botnation and launch your chabot easily!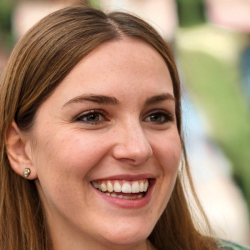 Latest posts by Amandine Carpentier
(see all)