The insurance industry is a very competitive field. Whether it's insurers or insurance brokers, the use of a customer relationship management software is essential. The latter will allow professionals to automate tasks and therefore save time in the process. In addition, there is a wide variety of CRM software adapted to the insurance sector. Each solution offers different levels of reliability. So you need to choose the best ones. Here are some of them.
➜ Discover Botnation and launch your chabot easily!
CRM insurance software: a revolution that cannot be ignored
Competitiveness in the insurance sector is no longer a matter of course! Insurers must then find a way to find the most prospects and convert them for better management. The financial health of the structure is at stake. Indeed, the quality of service offered is not always sufficient given the aggressive competition that prevails.
In today's environment, customers or prospects can easily compare insurance providers' offers, allowing them to switch from one professional to another with just a few clicks. Fortunately, insurance CRMs are powerful applications that will put all the chances on your side.
By definition, the crm is a marketing tool specialized in Customer Relationship Management (CRM). However, this mission requires the automation of several tasks. In fact, these are essential software programs in the insurance industry that allow the creation of a database of each insured or prospect. This facilitates communication through the various channels.
Speaking of communication, it is important to remember that it is time for conversational robots. A prospect looking for information would go to the competition if he doesn't find an instant answer to his query. A chat bot will then be the ultimate solution as long as the discussions are automated. CRMs embed these conversation tools. Nevertheless, the limitations of these robots often lie in the difficulty of understanding complex queries. Here again, nothing is lost since it is possible to use chatbots with an even more advanced level of understanding.
This is the case of the chatbots offered by Botnation. These tools are based not only on artificial intelligence, but also on NLP (natural language processing) and machine learning technology. Therefore, Botnation allows you to set up a chatbot that will be able to converse in a more autonomous and coherent way with prospects or customers. Here, language is not a barrier, as the bot understands several languages.
By creating such a connection, insurers are sure to convert their prospects into customers while retaining them afterwards. However, you will need to focus on providing quality insurance products and implementing a good marketing strategy to achieve your goals.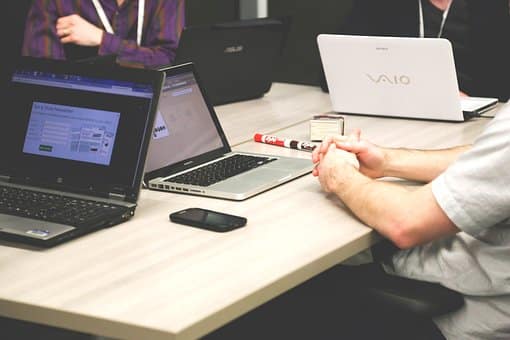 The best CRM in insurance: what choices?
CRM for insurers or "insurance brokers" meet different needs. In your selection process, you must choose management tools that clearly meet your needs. Nevertheless, some software are known for their high quality.
Tandem Insurance CRM Software
Tandem is a CRM designed by XRM Vision. This marketing tool is addressed to insurance brokerage companies and insurers for the management of daily tasks and customers. The management software allows you to bypass the problem of double data entry. Secondly, the information collected on the prospects can be pertinently analyzed.
From there, brokers can put together offers and providers that are suitable for their customers. Basically, Tandem will allow its users to propose customized offers according to the segmentation of their customers.
Also, with the creation of your workflows, you can give special attention to each customer by directing targeted communications. This contributes to good customer relationship management. You will also be able to follow, on the dashboard, the evolution of the daily tasks.
According to the figures, Tandem is a management software that will allow you to increase your productivity by 43%. The security offered by the software is also a key factor in its current success.
AssurGoo insurance CRM software
AssurGoo is a software package for insurance brokers and insurers that offers freedom in managing the daily tasks of the agency and the clients. In short, it is a tool that can double your productivity. First, the software allows you to send quotes to your prospects. This mailing can be automated or manual in case the number of prospects is limited.
In order to help customers make the right choice of companies, AssurGo is equipped with a comparator and an underwriter. They take care of comparing formulas as well as contributions, which allows the future insured to make relevant choices. The tool also allows you to prospect and gives you the ability to prioritize customers.
Brokers using this software will be able to clearly explain to clients why they should choose an insurer. For this purpose, AssurGoo has a refund simulator to find the most interesting offers for customers. In addition to automating tasks, the CRM also generates contracts for each insurance company automatically.
Zoho Insurance CRM Software
Zoho is one of the most popular CRMs on the market. Unlike the previous software, it is suitable for brokers as well as insurers for the management of clients and daily tasks. One of the biggest advantages of Zoho is the customization option offered. In fact, it is possible to set up the software to meet your specific needs.
With the omnichannel system of this crm, you are able to talk to prospects and customers via multiple channels. The tool allows you to free your sales team from daily tasks by automating them. From then on, they can focus on customer service.
Insurers will also be able to manage multiple policies with this software. As for complaints, they can be assigned to the right employee to optimize customer satisfaction.
Vtiger Insurance CRM Software
Vtiger is an easy-to-use CRM that will suit all insurers for managing daily tasks and customers. Its goal is to optimize your sales and increase the quality of customer service. This necessarily involves good management of your marketing campaigns and customer loyalty. It is often used by insurers for better internal organization.
An insurance agency using Vtiger will be able to acquire new leads easily. The latter will then be entrusted to agents, according to predefined factors within the company, for optimal processing. With Vtiger, the data recorded goes beyond names. It is possible to save the objectives of each prospect in order to offer them customized insurance policies.
Vtiger also allows for personalized communication that makes the prospect feel special. You will also be able to track the metrics of your campaigns to measure their performance. This allows for adjustments to be made if necessary.
Other management solutions like Pipedrive are also relevant choices for insurers. As you can see, there are many CRM management software for your customers and other tasks. You now have all the information you need to choose the right tool for your insurance business.
➜ Discover Botnation and launch your chabot easily!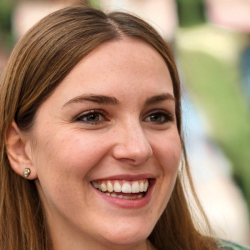 Latest posts by Amandine Carpentier
(see all)