Chatbots are part of the technological innovations that have emerged thanks to the impressive rise of artificial intelligence. These are conversational tools that aim to make conversations on online chat platforms more fluid. For companies, the chatbot appears to be an efficient way to improve their relationship with their customers. Moreover, it is easy today to create a chatbot thanks to the many solutions available. Discover here the one proposed by Google.
➜ Discover Botnation and launch your chabot easily!
Dialogflow, the chatbot creation tool from Google
Dialogflow is a platform made available by Google to facilitate the creation of chatbots. It is an excellent tool to learn how to design chat bots without necessarily having great notions in programming. In fact, the whole creation process is done with a totally graphic interface.
After creation, these conversational agents can easily be integrated into your website or chat applications (Facebook messenger, Whatsapp, etc.). In fact, Dialogflow represents an interface that offers the user the possibility to use Google's intelligence. It is based on the Cloud Natural Language API.
The latter promotes the recognition of sentences sent by the user. Thanks to machine learning, Google recognizes the message received. In correspondence, it proceeds to launch an action proposed by the user's configuration.
To make it simple, as soon as the user sends a message, Google searches through the previously configured intents. Afterwards, Google will perform the action you requested. In fact, Dialogflow helps to detect the user's intent.
To do this, it usesmachine learningon its message. After determining the user's intentions (intents), a response can be delivered accordingly.
Why use Dialogflow to create your chatbot?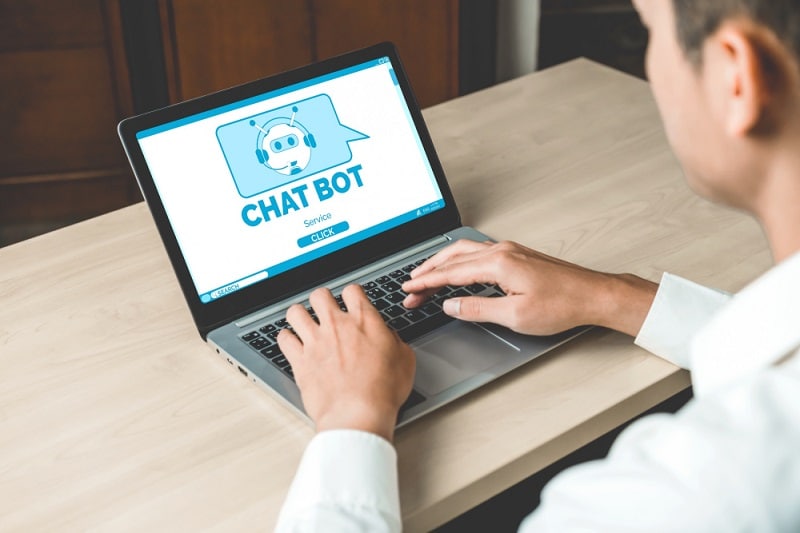 There are several reasons why you should choose Dialogflow for your chatbot creation project. Chatbots are highly beneficial conversational agents on several levels. Finding an easy tool to make them is therefore an important aspect. And Dialogflow meets this criterion well.
Also, Dialogflow allows you to easily integrate your chatbot in online chat applications (Facebook Messenger, Twitter, Telegram…) or in the voice assistant Google Assistant for example. Moreover, compared to other chatbot creation platforms, Dialogflow offers a good user experience.
This is possible thanks to Natural Language Processing. Here are some of the advantages that can push you to use this Google platform to create your chatbots.
How to create a chatbot on Dialogflow?
The creation of a chatbot on Dialogflow follows a few steps. These will be presented here in a general way. First of all, you need to log in to your Dialogflow account on the platform. If you don't have an account, then you need to create one. In the process of making the chatbot, you must first create an agent.
After that, it will be necessary to proceed with the creation of an intention. Then you will be asked to create a response. Once these steps are done, you can now test the chatbot. That's it! your chatbot creation project has just been implemented. All you have to do is use it according to your objectives.
Botnation, another solution for creating chatbots
It is the perfect harmony between chatbot and artificial intelligence for several years. Indeed, the innovations brought by artificial intelligence have made it possible to substitute certain human tasks to robots. This is the case of chatbots, which have become indispensable tools to facilitate the customer relationship between companies and their customers.
Indeed, Botnation is a platform that allows you to easily implement your chatbot creation project. Among the many chatbot models that exist, it helps you create the right conversational agent for your needs.
If you are planning to integrate a chatbot into your company's customer service, for example, Botnation can provide you with the help you need to do so. Today, the importance of this bot in companies is undeniable. Not only does this conversational agent allow customers to quickly find answers to their concerns, but also helps the company to be closer to its customers.
The data provided by the chat bot is instantaneous. This allows the customer to know quickly about the services or products of the company in order to decide quickly. Furthermore, Botnation provides you with professionals who can accompany you throughout the creation process of your chatbot.
Also, the platform offers tutorials to further simplify the task. Creating a conversational agent and integrating it with your online chat application (Whatsapp, Facebook Messenger…), or with your website is very easy with Botnation.
➜ Discover Botnation and launch your chabot easily!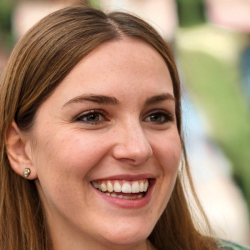 Latest posts by Amandine Carpentier
(see all)