Customer satisfaction is an important factor for the prosperity and development of a company or a website. While some companies are constantly improving the quality of their products, others prefer to ensure impeccable customer service through the use of chatbots. Discover with an example how a chatbot can make your customer service more efficient.
➜ Discover Botnation and launch your chabot easily!
What is the interest of a chatbot in customer service?
For companies, ensuring the quality of customer service is an essential element in attracting or retaining customers. However, setting up the necessary conditions for the optimization of this factor can be both costly in terms of material and personnel. Between selecting employees (to provide answers to customers) and choosing a location, what to do?
The chatbot (also called a chat robot, chat bot or chat) however you decide to call it, comes in as a solution to provide customer service for your business. The chatbot saves you a lot of money by making sure to automate this service with the help ofartificial intelligence.
Some examples of chatbot functionalities for customer service
The particularity of chatbots is that they facilitate the contact between customers or users and your company. Chatbots offer a channel of exchange where customers can freely express their problems and get answers. It can be said that they intervene first and foremost to improve the customer experience and to guarantee a certain proximity with the companies.
A customer service chatbot can be used on several levels. For example, for after-sales service, the chatbot provides answers to the concerns of customers who have not been fully satisfied by your service. If we take the example of customers looking for information about your company, the customer service chatbot takes care of answering their queries about your products and the way your company works. Finally, when it comes to making orders, it provides the characteristics of the products and the means of payment.
Some examples of customer service sculpin
You can find hundreds of examples of customer service chatbots on the web with different benefits for businesses. However, keep in mind that there are two main classic families that dominate the sector.
The instant messaging chatbot
This is an example of a customer service chatbot that is usually found on private messaging applications such as Messenger or WhatsApp. Their particularity is that they are located on the usual modes or channels of communication of the customers. This way, they can meet their requests by adapting to their availability. They play an important role in theimage of the company and its relationship with its customers. As an example of this type of chatbot, you have the customer service chatbot for Messenger developed by Botnation. This is a typical example of an intelligent messaging chatbot, and above all very efficient.
The conversational chatbot
The conversational chatbot is programmed to provide each user with relevant answers as quickly as possible. This way, it saves the customer relations department from having to deal with a task that is usually very repetitive, so that they can concentrate on other, more important tasks. The conversational chatbot optimizes customer relations through its practicality and 24/7 availability. Intelligent, it can be activated and provide answers according to the user's habits on the website thanks to a good setting. Botnation also provides a good example of this type of robot with its customer service chatbot for websites.
Some examples of customer service chatbot types
Earlier, we talked about the main families of chatbots with some examples. But it is important to know that within each family, there are several types of chatbots. First, you have the basic conventional chatbots. They are relatively simple and pre-programmed to respond to customers by detecting certain keywords.
Secondly, you have intelligent chatbots. These work with the help of artificial intelligence, which makes them more independent. Thanks to the billions of data in their program, they are able to communicate in a human language and handle quite complex queries. They are able to detect the intentions behind a user's request.
Now you know how a chatbot can improve your company's customer service. Whichever Botnation chatbot example inspires you the most, know that you are guaranteed to improve your conversion rate.
➜ Discover Botnation and launch your chabot easily!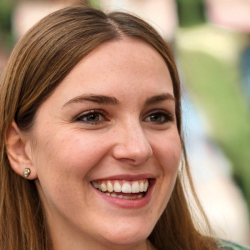 Latest posts by Amandine Carpentier
(see all)