Here's how to allow your Botnation chatbot users to unsubscribe from push notifications on Facebook Messenger.
1 – Create an "AI" rule with the words "unsubscribe", "no longer receive", "stop", "spam" and associate them to a sequence that you can call "unsubscribe".


2 – In this "unsubscribe" sequence, all you have to do then isuse a "quick answers" element and formulate a question like: "do you want to unsubscribe and not receive any more messages?"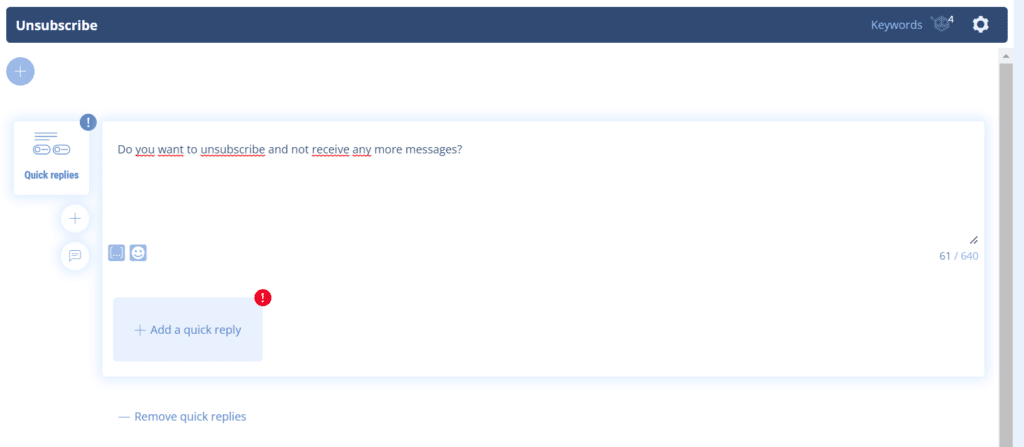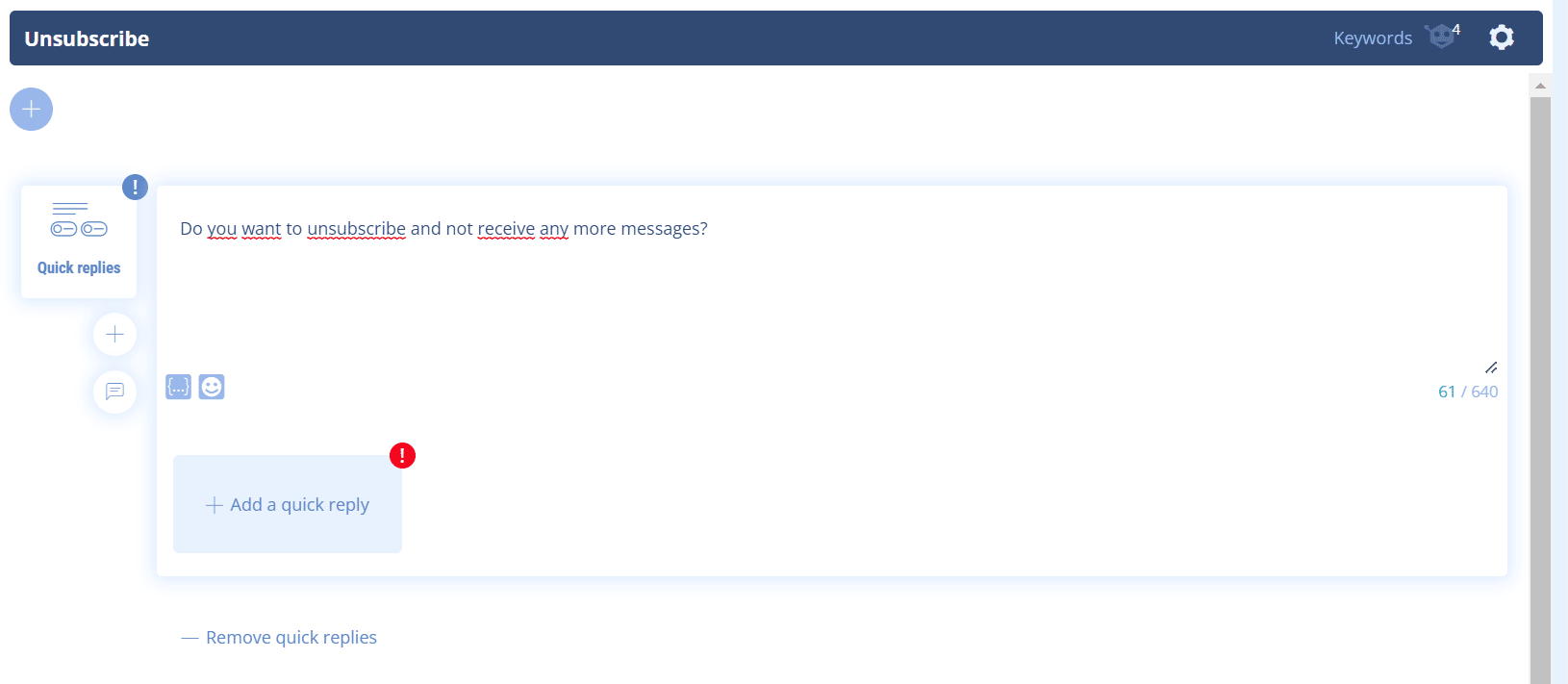 3 – In the"quick replie" options, choose "unsubscribe notification" and indicate the redirection sequence (see below).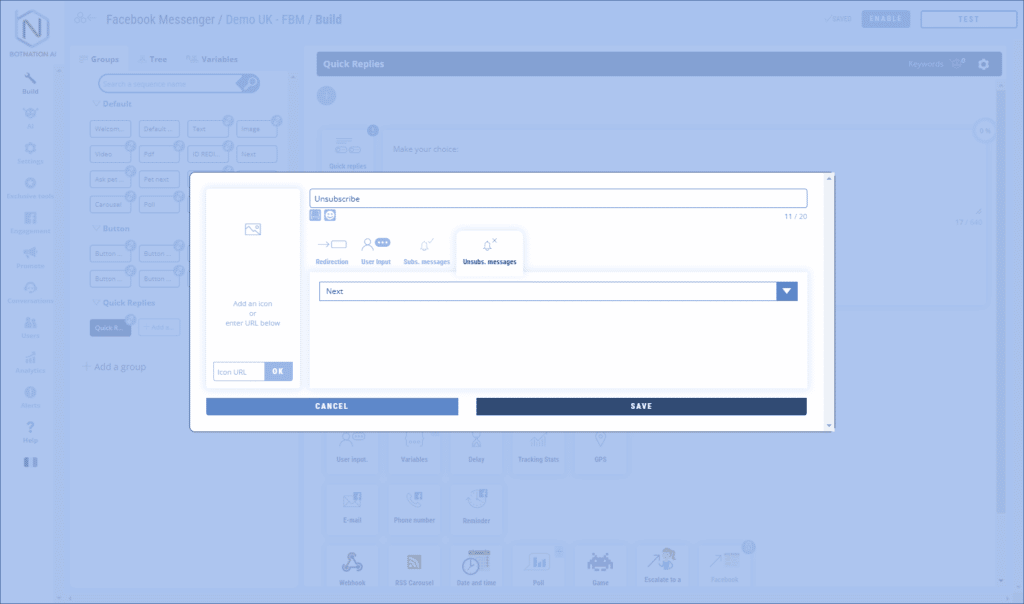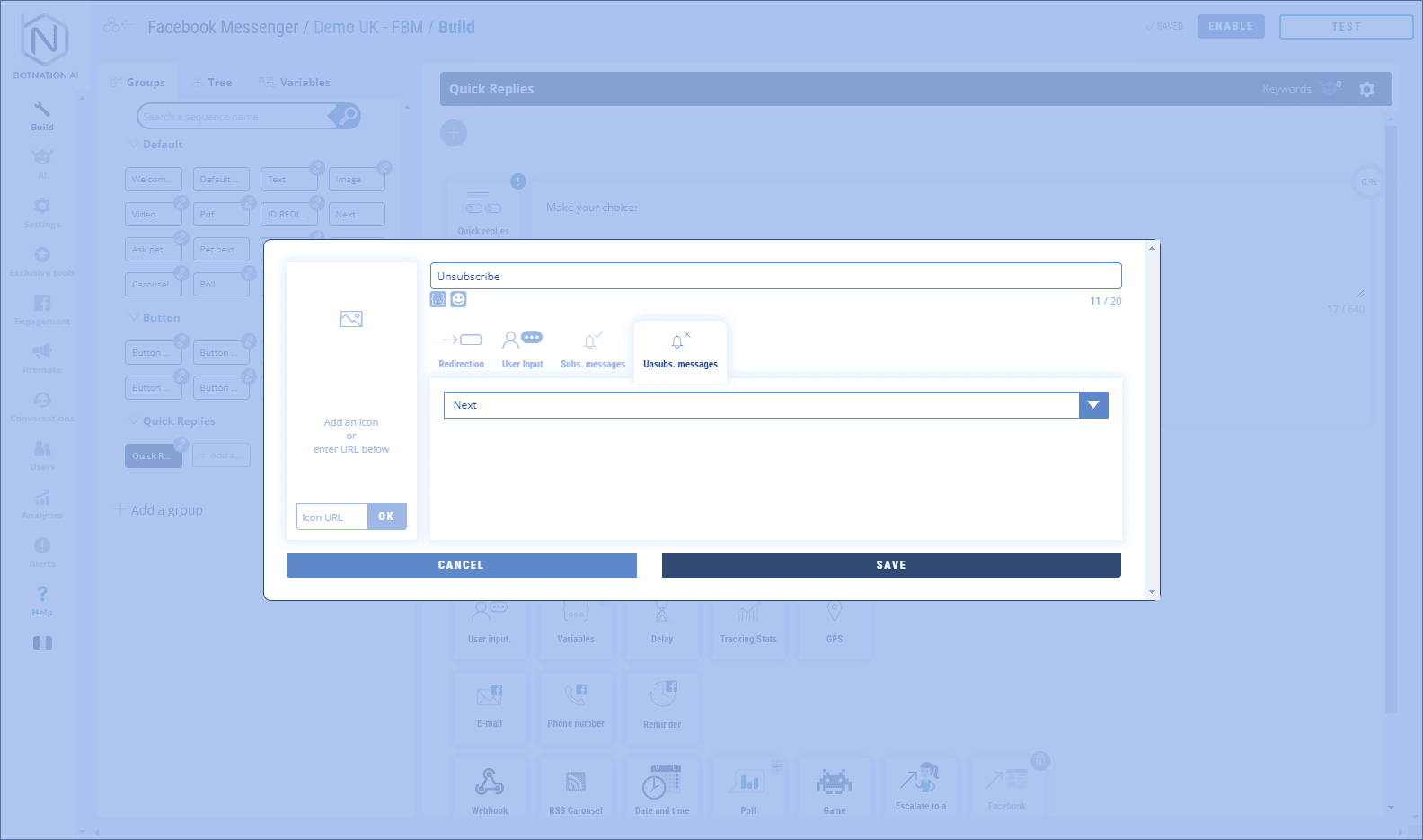 When you and your users go through this sequence and click on "Unsubscribe", you will be automatically unsubscribed from notifications.
You want to subscribe your users to your notifications? Click here
➜ Discover Botnation and launch your chatbot easily!