We provide free thematic templates to create your chatbot
White page syndrome? Sometimes it is easier to start with a few examples. That's why we provide you with chatbot templates. These templates can be used as a basis to get started and understand how Botnation AI works.
Ok, what are the chatbot templates on Botnation AI?
We add more regularly. There are currently templates for real estate agencies, restaurants, dating sites, a financial calculator, a quiz,…
and it's free! 😉 Here is the list of all chatbot models available on Botnation.
How to activate a chatbot template?
It's simple, just :

• Choose a model available in the broadcast channel of your choice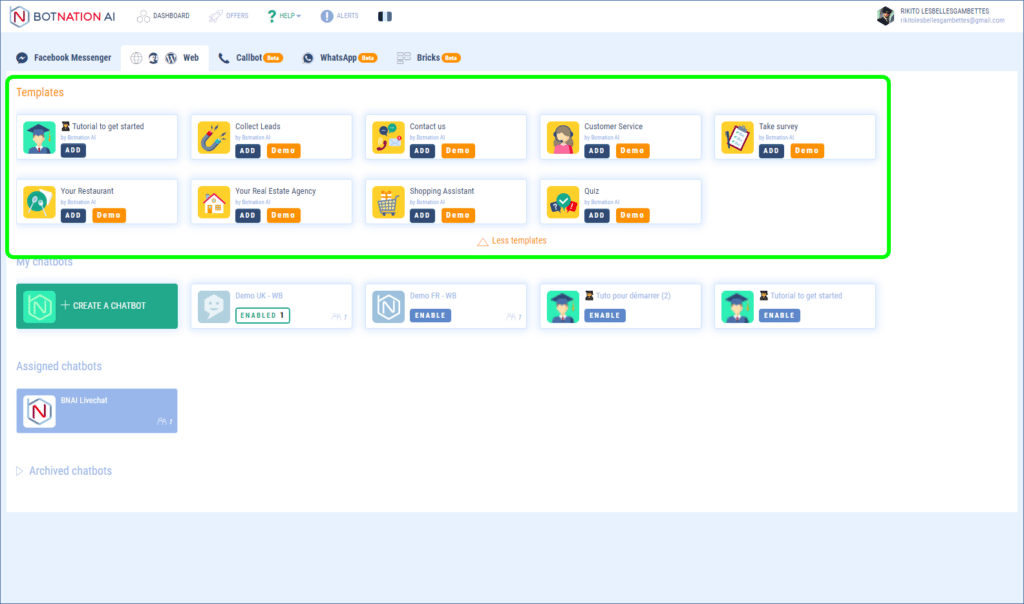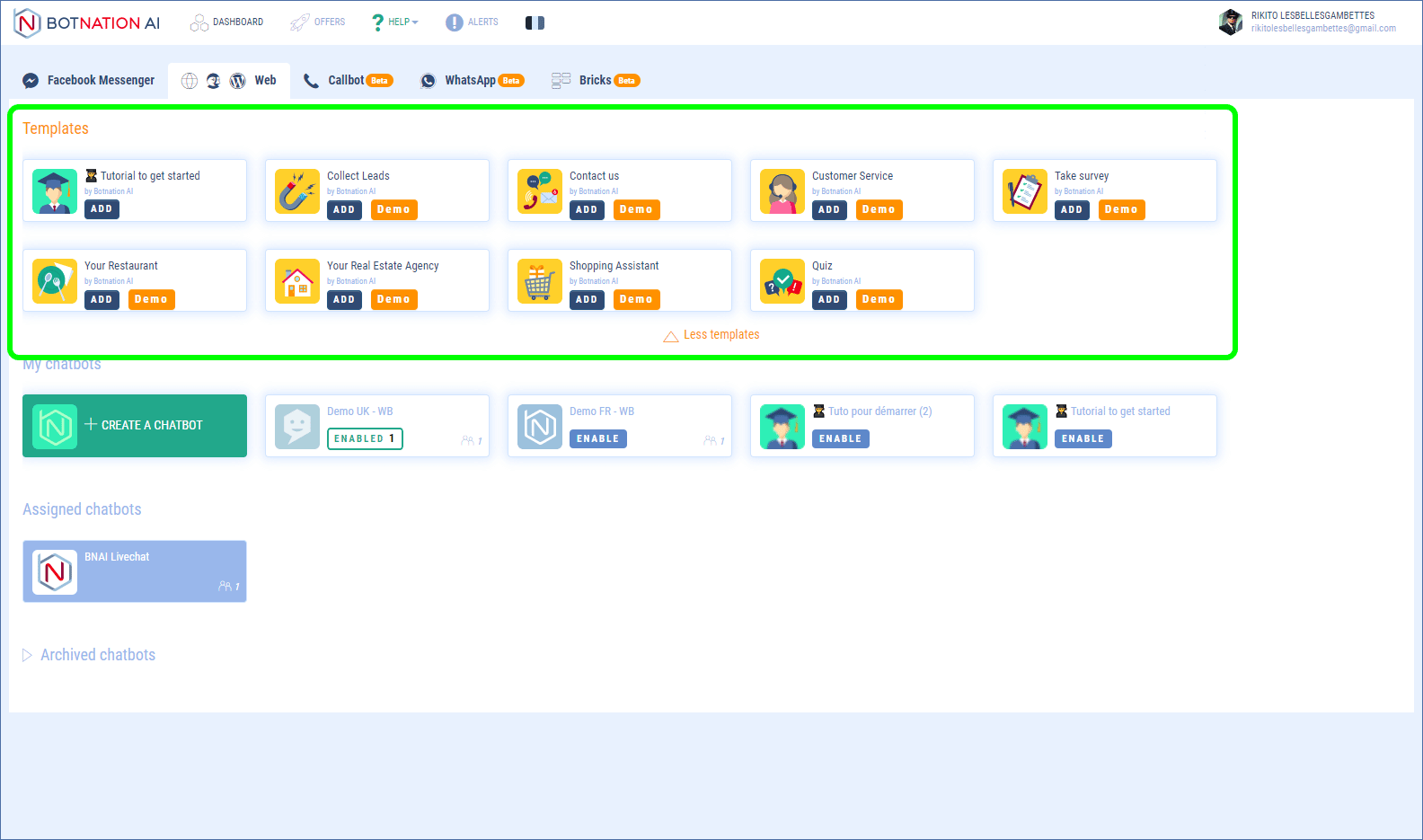 TIP
Before installing it, you can test the template by clicking on the "Demo" button
• Click on the "Add" button and voilà, the template is on your account.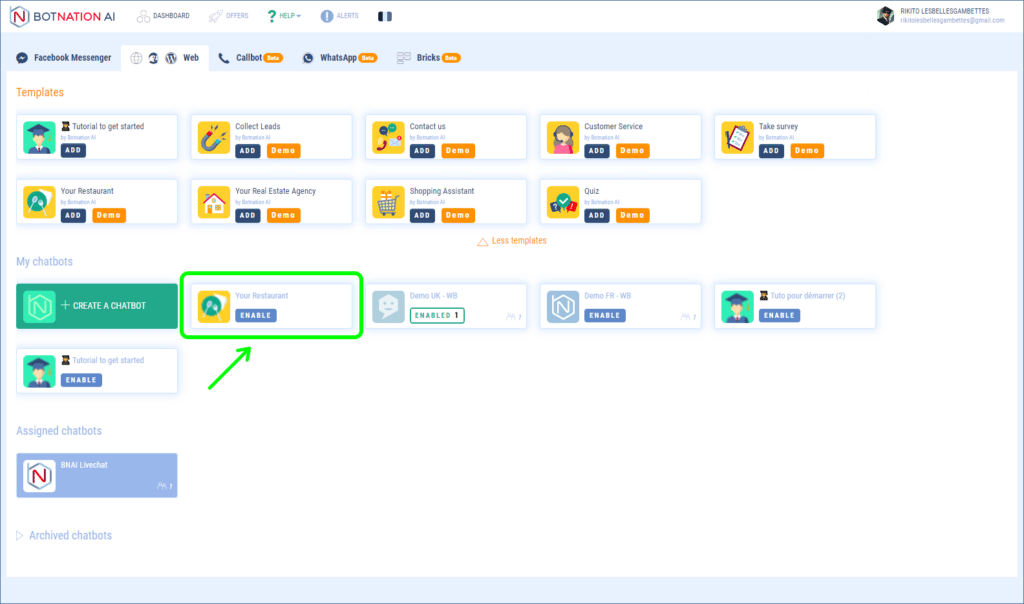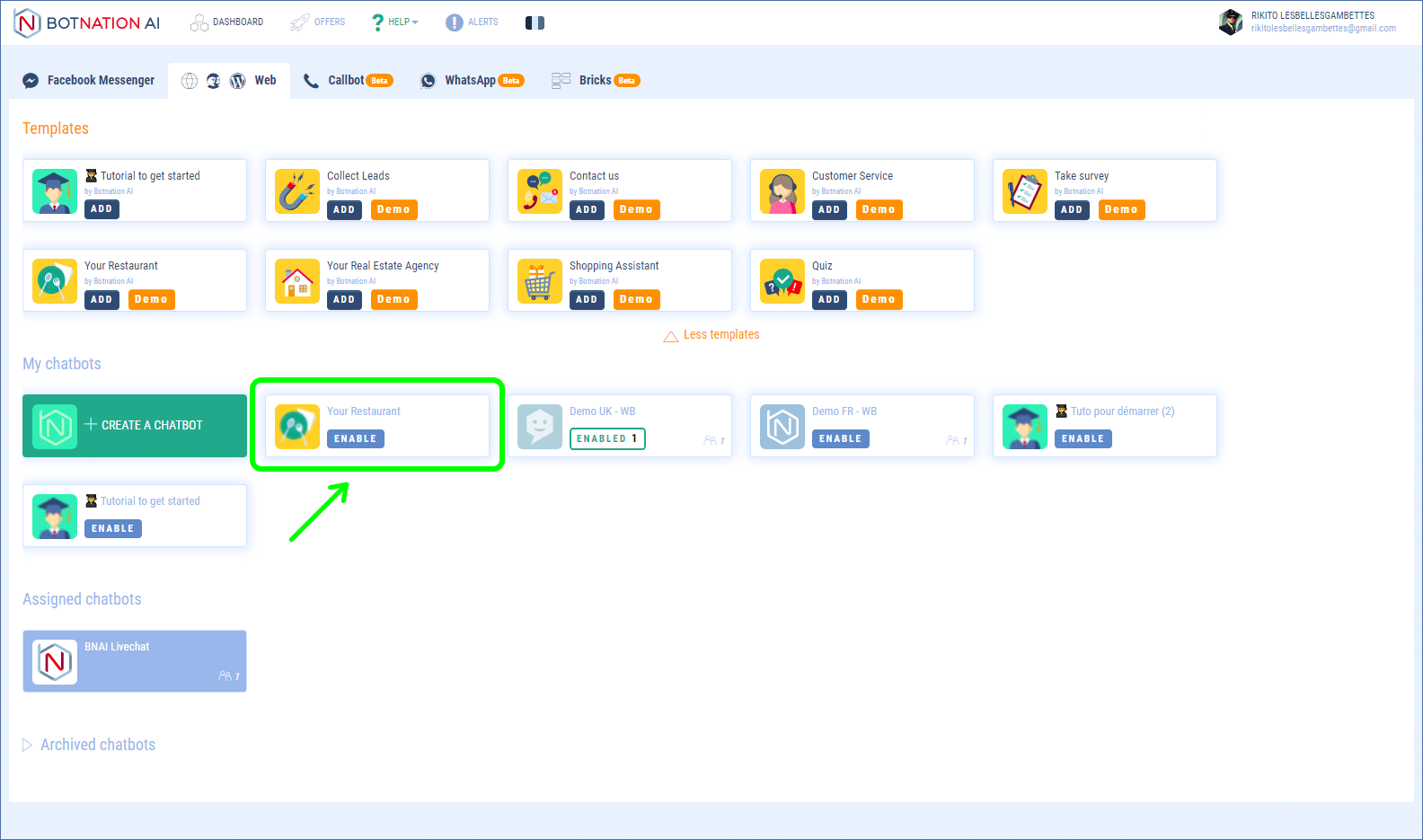 • When you open it, you will start the interactive tutorial that will explain how and why the chatbot was built.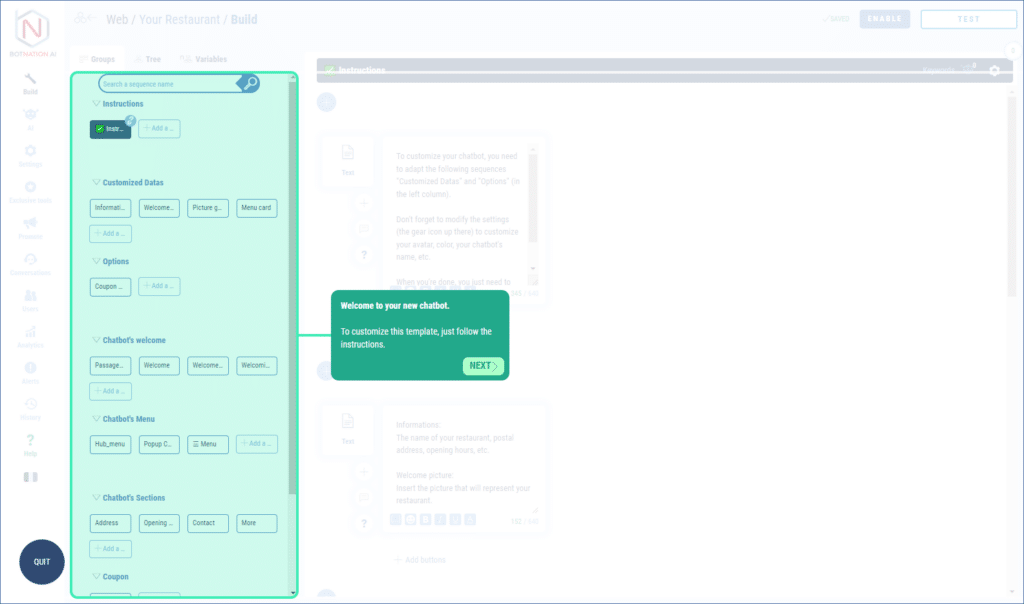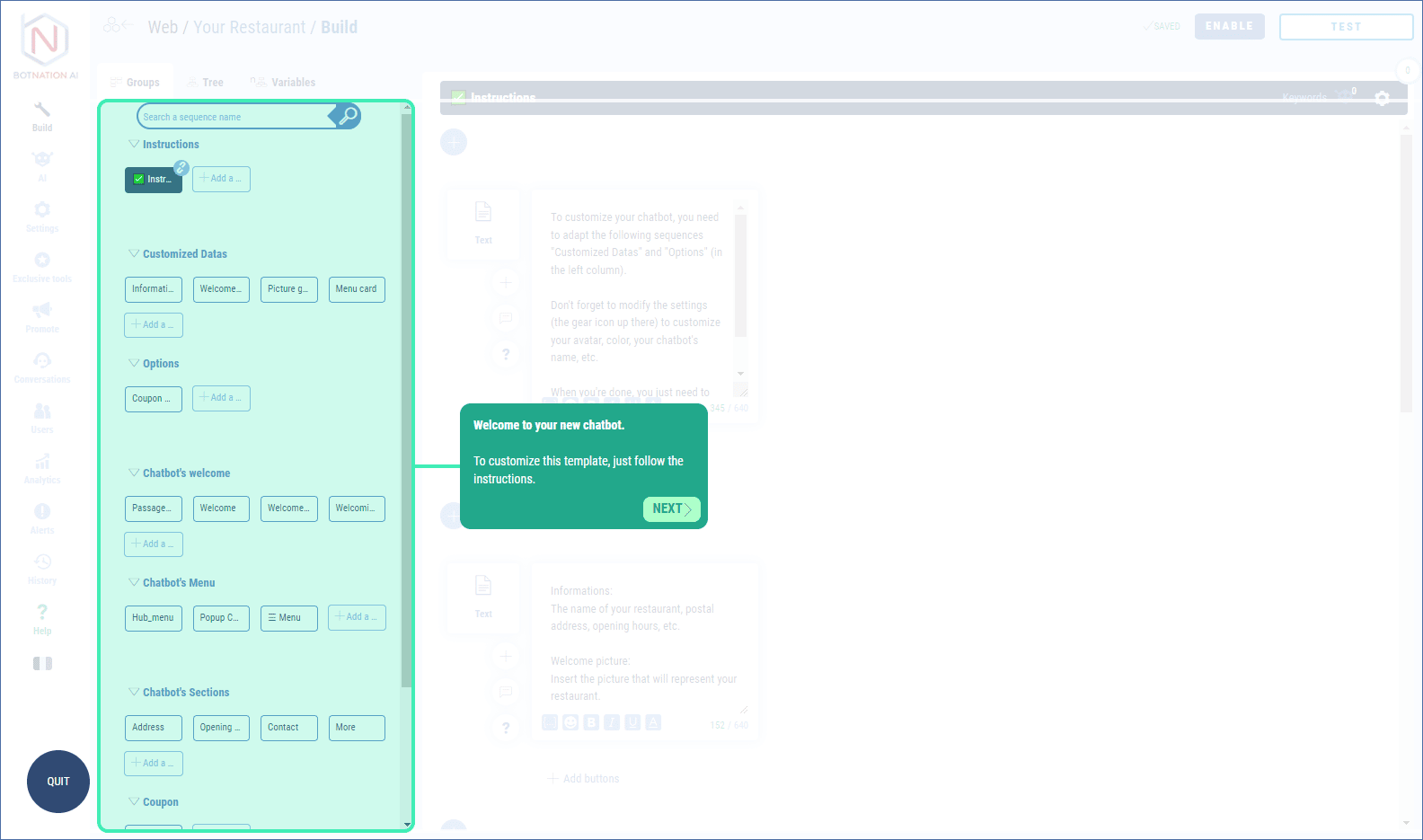 • Now you can use it and customize it.
---
Here's a video that shows you how:
---
➜ Discover Botnation and launch your chatbot easily!