Change the startup sequence of your chatbot
By default, the startup sequence of your chatbot is the "Welcome Message" but you can configure the chatbot to start on another sequence.
1- When you are in the "Construction" area, click on the "Settings" icon and choose the "Chatbot configuration" tab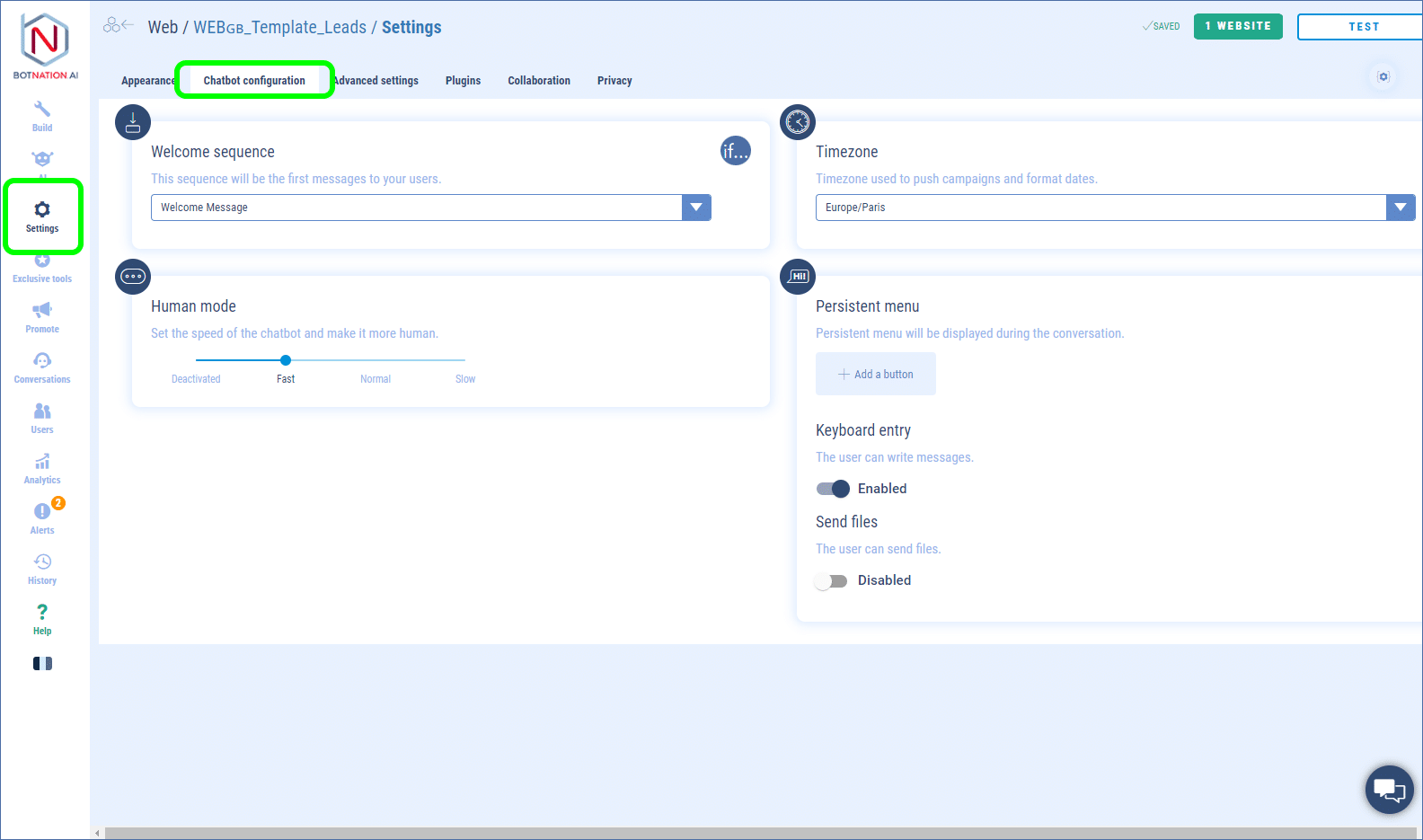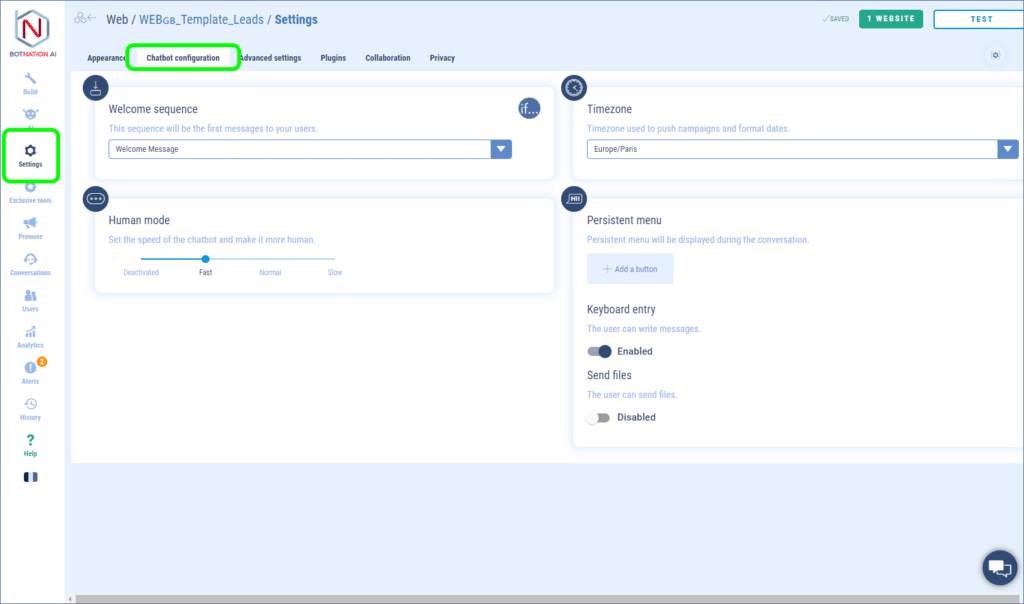 2 – In order to set up the welcome sequence, go to the "Welcome sequence" area.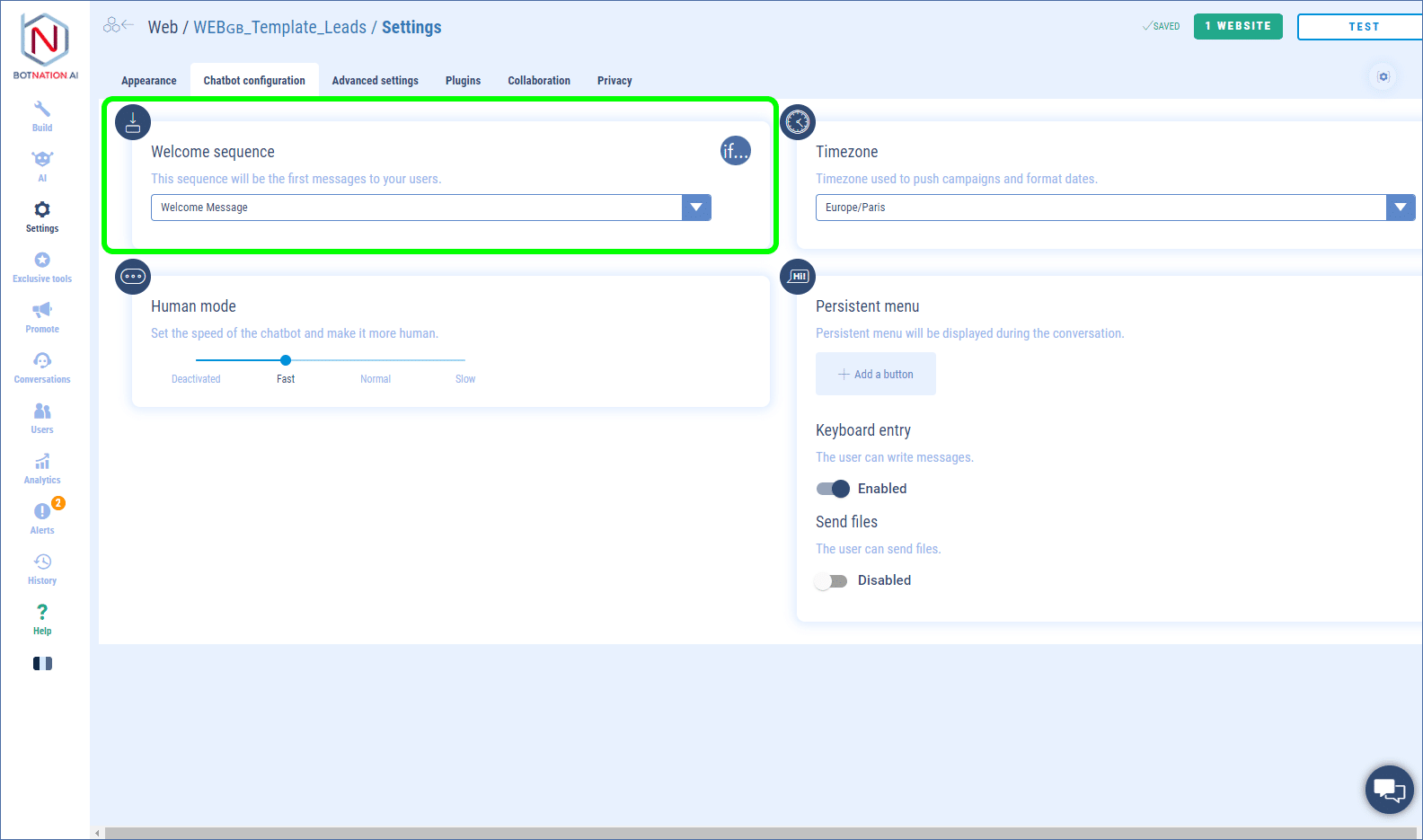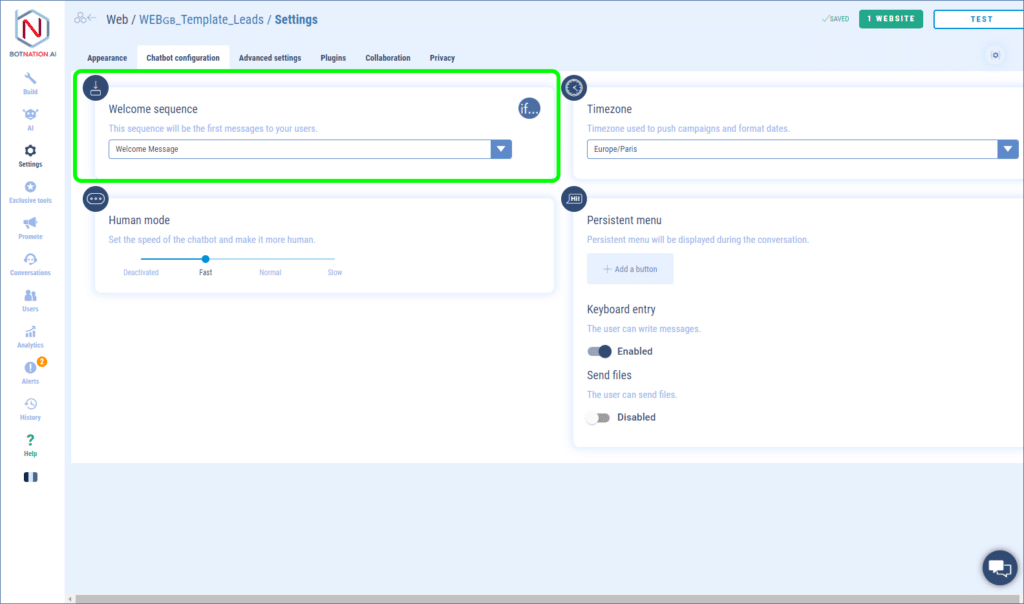 3- Choose the sequence among those proposed by the drop-down menu.
In the example below, we have selected the "Intro" sequence.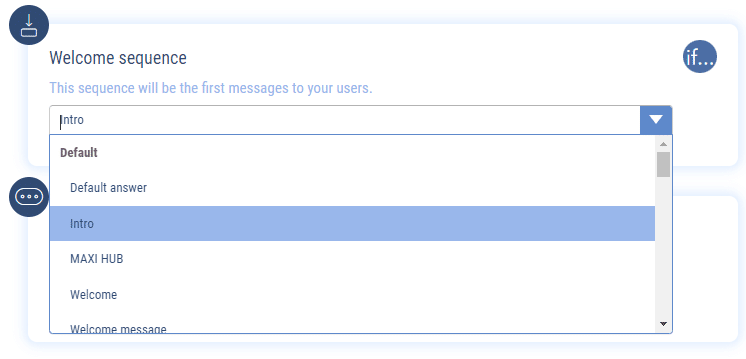 That's it!
Plus:
– Redirect to a specific sequence of a Messenger chatbot from a clickable link
➜ Discover Botnation and launch your chatbot easily!