Update my credit card when I renew it
Your credit card information can be changed in your billing area, on the top right of the Botnation interface.
Billing area: https: //start.botnation.ai/billing/invoices?_lang=en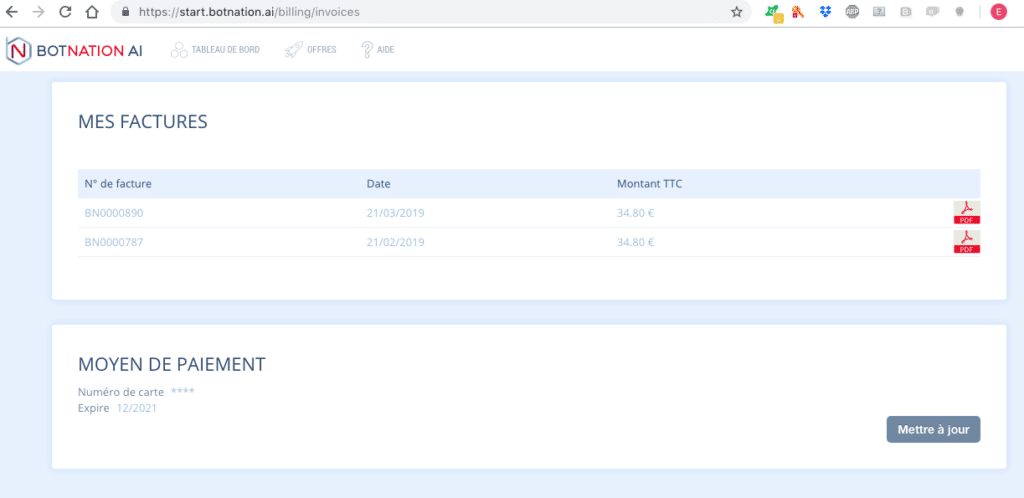 IMPORTANT: Botnation will NEVER have access to your credit card number and does not keep it. Only Stripe, the world leader in online payments, will have access to your card details.
In this same Botnation space you will be able to consult and download your invoices for the use of the platform if necessary.
Plus:
– Where are my Botnation invoices?
➜ Discover Botnation and launch your chatbot easily!