In the digital age, where online privacy is a precious commodity, the Brave browser sets itself apart with the launch of its AI assistant, Leo. With a promise to respect the integrity of our personal data, Leo AI is now available to all users of Brave desktop version 1.60, ushering in a new era of intelligent interaction coupled with ironclad privacy protection.
➜ Discover Botnation and launch your chabot easily!
Leo de Brave: accessibility and performance
After a three-month test phase involving tens of thousands of users, Brave has officially made Leo available to the general public. Receptivity has been remarkable, showing a craze for a tool that not only responds quickly, but also demonstrates great skill in performing a variety of tasks such as abstract creation, translation and content generation.
Leo Premium: an enriched AI experience
For those who want to go one step further, Brave offers Leo Premium. For $15 a month, this premium service provides access to advanced features, leveraging Anthropic's Claude Instant for even faster, more relevant interactions. Users thus benefit from a higher level of understanding and logic in the answers provided by the AI chatbot.
Confidentiality: Leo AI's hobbyhorse
Privacy-conscious users will be reassured to know that Leo de Brave stores no conversational data, and no account creation is required to take advantage of it. Brave ensures anonymity and security, with immediate deletion of exchanges once the tab is closed, and transmission of anonymized data through a proxy server.
Easy availability and use
Accessible directly via the address bar or a sidebar in Brave (desktop software or mobile application).
Currently available for desktop users, with a mobile version coming soon.
No additional downloads are required to benefit from this technology, which is integrated into the application and software.
Leo AI compared to competing AI assistants (Bard, Bing)
Brave joins the AI assistant competition with Google Bard and Bing Chat, but stands out for its commitment not to use user conversations to improve the AI model. Exchanges with Leo are ephemeral, setting a standard where confidentiality doesn't get in the way of functionality.
How to try Brave's Leo AI?
It's easy: install and launch the Brave browser, type your search in the address bar and select "Ask Leo" or use the sidebar. For those who want more, Leo Premium registration is also simplified, although privacy remains the priority.
With the arrival of Leo, Brave sets out to redefine the use of AI in browsers, while prioritizing what many others compromise: our privacy. Brave Leo is much more than an artificial intelligence assistant: it's the guardian of your privacy in the digital world, now accessible to all.
Are you ready to explore the web with Leo? Download the latest version of Brave and discover AI interaction that doesn't come at the expense of your privacy.
➜ Discover Botnation and launch your chabot easily!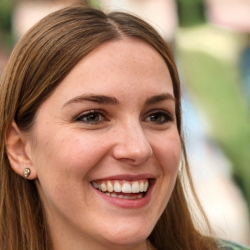 Latest posts by Amandine Carpentier
(see all)