What is the Google Bard?
The Google Bard is an artificial intelligence project developed by Google to compete with ChatGPT, another recently launched AI. This chatbot is intended to be a versatile solution to help users with various tasks, including generating and understanding computer code. Launched in February 2023, it experienced some difficulties when first presented to the public, but has since evolved to offer more powerful and reliable features.
➜ Discover Botnation and launch your chabot easily!
Why use Google Bard?
Intelligent assistance: thanks to its AI, the Google Bard can help developers code, debug and even explain computer codes.
A wide range of supported languages: according to Google, Bard is able to support more than 20 different programming languages.
Competition with ChatGPT: its growing popularity pushes Google to constantly improve its performance to remain competitive in the generative AI market.
How to try Google Bard now?
Unfortunately, access to Google Bard is currently limited. However, there is a trick to try it out without waiting: join a waiting list through a VPN. This method allows to bypass geographical restrictions and to access the service before its official launch in other countries.
Competition intensifies with Amazon Bedrock
With the rise of chatbots such as ChatGPT and Google Bard, Amazon has also decided to enter the generative AI market. The American giant announced in April 2023 the launch of Bedrock, a service bringing together several artificial intelligence language models. For now, this new service is reserved for a few customers of the Amazon Web Service cloud offering, including Accenture, Deloitte and Pegasystems.
What are the prospects for Google Bard?
Since its launch in the U.S. and U.K., Google Bard has been gaining support from developers and businesses. Despite the initial difficulties encountered during its presentation, this AI promises to revolutionize the way computer scientists work and exchange information. However, we will have to wait for a wider adoption of the service to really measure its impact on the sector.
Conclusion: an ambitious project that still needs to prove itself
The Google Bard is an interesting example of the rapid evolution of artificial intelligence and its application to various professional fields. Although it had a rough start, this chatbot seems to be on its way to becoming a valuable tool for developers around the world. However, we'll have to keep a close eye on the development of this service and its competitors such as ChatGPT and Amazon Bedrock to determine which solutions will have the most impact on the generative AI market.
➜ Discover Botnation and launch your chabot easily!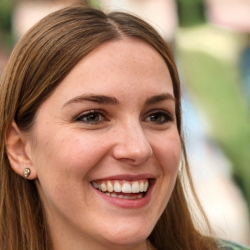 Latest posts by Amandine Carpentier
(see all)