A conversation tool for young people around the world
Google recently announced the opening of access to Bard, its conversational artificial intelligence (AI) tool, to teenagers in most countries around the world. Initially available in English, other languages will soon be supported. Young people who are eligible and meet the minimum age requirements to manage their own Google account will be able to take advantage of this AI to chat, solve problems or discover new hobbies.
➜ Discover Botnation and launch your chabot easily!
Bard: a teen-friendly version with certain restrictions
While teenagers will be able to use Google's Bard chatbot, it won't be exactly the same as the adult version. In fact, certain AI capabilities will be limited to protect younger users. As a result, Google is implementing safety features and guardrails to supervise the use of this service by teenagers.
Moderate functionality
In order to guarantee the safety of teenagers and prevent possible abuse, Google has decided to implement a set of restrictive measures for its youth version of Bard :
Interaction: Certain forms of interaction will be restricted, especially those that might be considered inappropriate for young users.
Sensitive content: Bard will be less likely to generate or share content that is sensitive or potentially offensive to teenagers.
Support from safety experts
Google has also enlisted the help and expertise of online security specialists in its deployment to teenagers. Stephen Balkam, founder and CEO of the Family Online Safety Institute, is among those consulted to ensure that Google's artificial intelligence practices are tailored to the specific requirements of this age group.
The evolution of Google Bard: a constant learning curve
Following on from the recent development of ChatGPT, Google Bard has gradually conquered international markets thanks to a general AI based on the fundamental principles studied by the company. Over time, this tool has been enriched by a host of innovative features, enabling it to interact with other applications such as Google Translate.
Useful differences: The difference between Bard and ChatGPT is notable in terms of research and interaction, which has given rise to distinct but complementary approaches in the field of assistive chatbots.
User-friendliness: Motivated by the idea of making AI more accessible and understandable for everyone, Google has notably developed an intuitive user interface that's easy to get to grips with.
Multi-application: Bard is not limited to conversation. Through the magic of learning, this AI can perform its tasks in various fields where its algorithm is applicable, such as instant translations or suggesting ideas for art projects.
Future prospects for Google Bard and teenagers
Opening up access to Google Bard to teenagers marks an important step in the democratization and widespread use of conversational artificial intelligence. With an ever-growing range of features, it's highly likely that these chatbots will continue to revolutionize the way we communicate, learn and solve problems on a daily basis.
While taking into account the specific needs of young users, Google intends to continue developing new technological and linguistic advances, enabling more and more teenagers around the world to benefit from the various advantages offered by Bard and its counterparts.
➜ Discover Botnation and launch your chabot easily!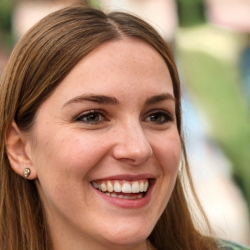 Latest posts by Amandine Carpentier
(see all)