Following the resounding success of the Llama 2 model, an improved version was presented at the end of September by Meta Group researchers. Llama 2 Long promises to outperform GPT-3.5 on a majority of tasks requiring long contexts, thus reinforcing Meta's dominant position in open source artificial intelligence.
➜ Discover Botnation and launch your chabot easily!
The ability to handle much longer contexts
The main novelty of the Llama 2 Long model lies in its ability to take in a much larger context than the original version of Meta's model. This performance is made possible by continuous training based on Llama 2 weights, enabling the system to better understand and analyze the information provided.
Implications for various fields of application
With this evolution, Llama 2 Long is particularly effective in a number of sectors:
Analysis of dense, knowledge-rich documents
Improving chatbot experiences to make them more authentic and engaging
Assisting human users to perform complex, iterative tasks
This increased versatility helps to consolidate Meta's image as a major player in the development of artificial intelligence.
An open source model to foster innovation
One of Llama 2 Long's strengths lies in its status as anopen source artificial intelligence. Following the example of Linux, which offers an alternative to Windows, Meta aims to promote a system that is accessible to all, and enables extensive collaboration between researchers and developers. By choosing to make their code public, they encourage the sharing of knowledge and the creation of new, innovative solutions based on their technology.
Transparency still limited
However, this open-source aspect needs to be qualified: companies such as Meta, Google or OpenAI don't systematically disclose all the information about their models. We often don't know what data is used to drive these systems, what hardware is deployed to run them, or what safety tests have been carried out to guarantee their reliability. Despite this, the choice of an open source model undeniably testifies to a willingness to play the cooperation and shared innovation card.
Future challenges for Meta and Llama 2 Long
In addition to the technological advances represented by Llama 2 Long, Meta also has to deal with the political and ethical issues surrounding artificial intelligence. The company's controversial reputation has led some government agencies, such as the Government Accountability Office, to steer clear of this technology.
Ethical and political issues
Against this backdrop, Meta faces a number of challenges:
Restoring confidence in public institutions and users
Tackling the ethical issues surrounding data processing and use
Striking a balance between model openness and intellectual property protection
The future development of Llama 2 Long and, more generally, of Meta's artificial intelligence will largely depend on their ability to meet these crucial challenges, to ensure the success and longevity of their technologies.
In conclusion, with Llama 2 Long, Meta continues to assert its leadership in the field of open source artificial intelligence, offering an ever more powerful and versatile system. However, the company must also redouble its efforts to ensure the trust of users and partners in the face of the ethical and political issues surrounding its activities.
➜ Discover Botnation and launch your chabot easily!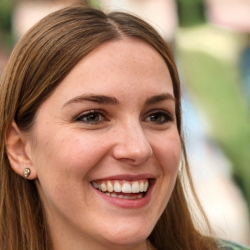 Latest posts by Amandine Carpentier
(see all)