LLaMA, a new AI competitor
Most recently, Meta presented its general-purpose language model, LLaMA, to compete with giants such as Google and OpenAI. With ambitious goals in mind, Meta intends to leverage this technology to position itself in the artificial intelligence segment and overtake its competitors.
➜ Discover Botnation and launch your chabot easily!
LLaMA model features
The LLaMA model stands out in particular for :
Training without human feedback: unlike other models such as GPT-4, LLaMA is designed without the need for human intervention during learning.
Smaller size: although less powerful than GPT-4, LLaMA has the advantage of being less expensive and more accessible to researchers and developers.
Training based on a very large number of lexical units: this enables the model to deliver better performance and more relevant results.
Opening up source code: a controversial approach
Unlike its rivals Google and OpenAI, Meta has decided to open up the LLaMA source code. This approach, designed to encourage researchers and developers to create improved versions of the model, is seen as dangerous by some industry players. In fact, it could encourage the emergence of a dominant ecosystem in the face of the closed models proposed by OpenAI and Google.
The democratization of generative AI and the potential of LLaMA
Generative artificial intelligences are becoming increasingly popular, but for the moment they are mainly developed by private companies and run on remote servers. However, developer Simon Willison has managed to run LLaMA, Meta's language model, on his laptop, paving the way for more decentralized use of these technologies.
A growing ecosystem thanks to open source
Since the LLaMA model has been accessible and open, progress has been rapid. At a fraction of the cost, researchers can create improved versions of LLaMA approaching the performance of GPT-4, which could give rise to a dominant ecosystem in the language model field.
Gradual adoption by the market and users
Meta plans to take its time before bringing LLaMA to market. The Californian giant intends first to focus on research to take its artificial intelligence to the next level and outperform the competition.
A wide range of applications for LLaMA
With capabilities similar to those of ChatGPT and other language models, LLaMA could be used in various fields such as online conversational robots, search engines or even social networks like Facebook, Instagram and WhatsApp, all of which are owned by Meta. Opening up the source code also offers unprecedented potential for developers and researchers wishing to create customized applications based on this technology.
Meta's LLaMA model represents a real revolution in the field of language models, thanks to its open-source approach and promising performance. It could well become a major player in this growing ecosystem, and LLaMA-based applications could well transform the way we interact with artificial intelligence and digital technologies.
➜ Discover Botnation and launch your chabot easily!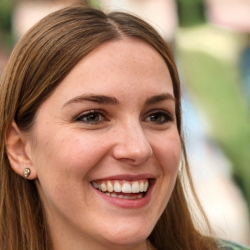 Latest posts by Amandine Carpentier
(see all)