When it comes to setting up a conversational bot, business owners usually have several questions. These range from the material aspect of the bot to immaterial issues. In any case, it should be noted that chatbots are conversational devices that do not necessarily require heavy technological skills. In this case, you should prioritize chatbots designed in a natural language, with simple and automatable activities. Should we then opt for an open source for the implementation of a conversational bot or not? This will depend on the goals of the users of these conversational devices.
➜ Discover Botnation and launch your chabot easily!
Consider your company's objectives
Generally speaking, the first goal of chatbots is to promote the automation of customer requests. Users of this automated chat will then be able to access concrete answers to their needs, whether they are complex or not. At the same time, these automated conversational supports allow customer service to be more operational and to make better use of their time.
Choosing an open source conversational agent also means taking into account the other benefits that come with chatbots, for example, users of this virtual assistance solution can have standard and customizable responses. Better yet, the chatbot ensures permanent availability, i.e. 24 hours a day, 7 days a week. Unlike customer services, the platform extends its availability beyond call center hours.
In addition, the conversational agent offers an almost instantaneous response to the user. Customers are always served in real time. It should also be said that the implementation of such software is part of an innovation dynamic. The company then relies on new technologies to adapt to the increasingly changing consumption habits of customers.
Clearly determining the business sector to be covered will allow you to choose the right solution to prioritize for this virtual assistance. When there are several different solutions, it is usually not easy to make a decision. In order to make the best choice of software, it is recommended to think carefully and compare software before making your decision.
Ensure the sustainability of the chatbot system
It would be pointless to create an automated conversational agent without ensuring that it works over time. Sustainability is therefore an important criterion to consider for a successful chatbot. This parameter can lead you to choose the right editor or open source solution.
It is important to note that chatbots operate in a highly competitive environment. Your conversational agent must therefore be able to adapt to this universe. Favoring recognized chatbot publishers, such as Botnation, therefore seems to be a relevant choice.
In this case, you will benefit (for your chat bot) from several references, from a large portfolio of consistent solutions. This can be a guarantee for the durability of your chat bot.
The advantages of Open Source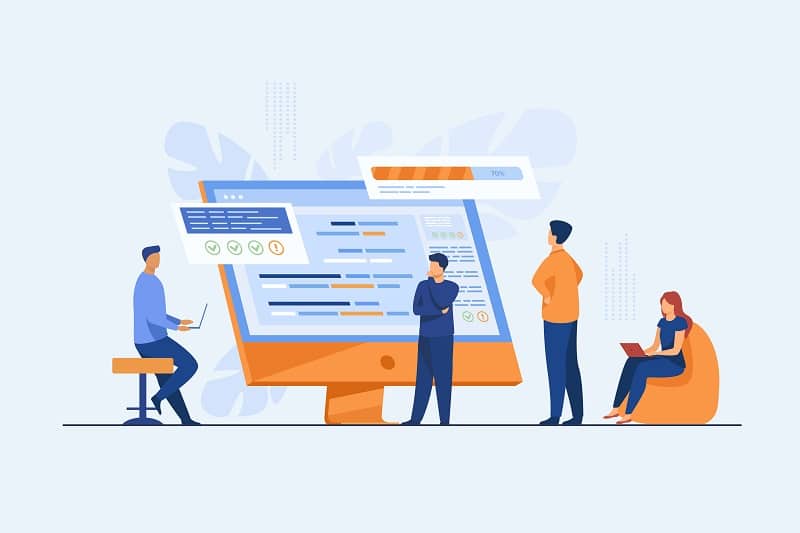 Contrary to what many people might think, open source is not always synonymous with free. Of course, there are SaaS software that offer free services, especially for the creation of chatbots. This is the case, for example, with Botnation, a plug-in that offers to set up your chat bot in record time.
For your conversational robot (from Open Source), you will potentially benefit from a free service and code that you can audit. Also, the community is generally enthusiastic and the features will be cutting edge.
The only problem with an open source software (for the creation of a chatbot) is that sustainability is not guaranteed in advance. However, with proper maintenance, you can continue to use this conversational agent solution over time. In fact, Botnation has many tools built in to allow you to do a periodic evaluation.
The chatbot's infrastructure, another criterion to take into account
When setting up a chatbot on behalf of your company, you also need to choose its location and hosting appropriately.
The robot can be located in the cloud. It will then work in integrated infrastructure mode. The advantage here is that users ofvirtual assistance will not have to worry about maintenance. The solution provider is responsible for the maintenance of the automatic chat. Failing that, there could be a delegation of authority to handle this task. This form of hosting your virtual assistance can be done according to a single-tenant or multi-tenant solution. In the first case, a bot will be equivalent to a database. With this type of hosting, you can create your conversational assistance in SaaS mode on a private cloud.
The other available hosting solution for a chatbot is the company's website. This is an on-premise hosting solution. With such a choice of hosting, you have total control over the management of the tool. For maintenance, it will be up to your internal teams to take care of it, and this, on a periodic basis. If you want to have privacy for your business data, this chatbot hosting solution is the one that will suit you the most.
It is also possible to choose a combination of these two forms of accommodation. In other words, part of the chatbot is handled by the SaaS software through the cloud and the other part is managed by the company. This separates the processing of your information from the other functionalities offered by the solution. This is the case, for example, for the management of a livechat or the processing of language through artificial intelligence. Obviously, to implement this conversational solution, you need to have the necessary capabilities and skills. Open source or not, make sure that your internal teams will be able to support you in the implementation of these solutions.
➜ Discover Botnation and launch your chabot easily!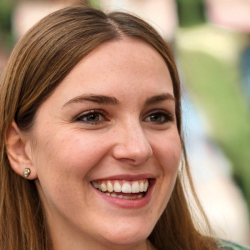 Latest posts by Amandine Carpentier
(see all)