Botnation offers its customers the possibility to take advantage of a free version of its chatbots so that they can discover their advantages. Moreover, to use it, you don't need to know anything about computer programming or coding. Botnation's platform remains intuitive and very ergonomic. You can therefore configure and optimize the functionalities of your conversational agent very easily.
➜ Discover Botnation and launch your chabot easily!
The version offered by Botnation is not only free, but the platform does not require any credit card information to operate. The service remains completely free, allowing you to design and test conversational agents for as long as you like. What are the different free chatbots available at Botnation?
Free chatbot for WordPress website
The WordPress website creation platform represents one of the major supports for initiating the digital transformation process of small and medium-sized businesses. With Botnation's technology, you can now create your own fully customized chatbot for your WordPress site. In addition, you have the ability to add all the features required to ensure a unique user experience for your customers.
A better performance and a good customer relationship
Basically, creating a website on WordPress allows any company to increase its visibility and reputation on the web. WordPress has a multitude of themes and plugins such as the famous WooCommerce which allows you to design merchant sites.
The objective of a chatbot is to improve your performance by implementing a tool that brings you closer to your customers and increases your interactivity with them. When a visitor wants to get information from your website, your chatbot is directly at his service. Note that this tool can simulate a human conversation and automatically answer recurring questions.
Better reactivity and availability
The conversational agent helps improve your customer service performance by providing users with 24/7 virtual assistance. Your company becomes more responsive and attentive to the concerns or needs of its customers. In addition, you can also make the bot available to your employees and marketing teams.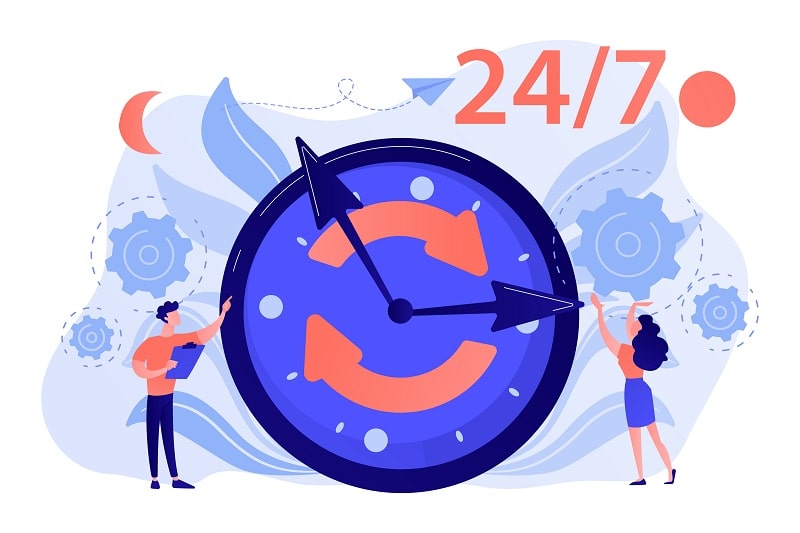 Chatbot for all types of websites and CRM
Botnation has a free WordPress plugin that provides access to an active chatbot that can address the concerns of website visitors. The Botnation chatbot can be added to any website, regardless of the technologies used. Moreover, it works on other website editors such as prestashop, shopifiy, etc.
NLP natural language processing allows your intelligent robot to learn words and phrases to which it can respond. Even better, Botnation's proprietary Machine Learning algorithms can automatically handle typos, missing accents, repeating plurals, key phrases, etc.
Convince customers quickly
In a concept of hyper-digitization, the chatbot becomes an indispensable tool for any company that plans a commercial development from the web. A website actually reflects your company on the net. Thus, your company's website must be attractive and interactive. It must be able to convince the visitor in a very short time, a mission that the chatbot can accomplish for you.
Collecting data
Over a long period of time, a chatbot created on Botnation is able to gather and provide enough data and information about your customers. This data allows you to anticipate the customer's wishes more easily. Using such technology in a highly competitive market is a real asset for your company.
Free Chatbot for Messenger
Botnation also offers you the possibility to use a free conversational agent for Messenger. You can easily add a bot to your Facebook page using the Facebook Messenger application. This is achieved through the artificial intelligence and machine learning that the platform uses to design its conversational agents.
The bot usually has connectors to facilitate the interaction between the chatbot and other services that Facebook allows. For example, with your conversational agent, you can provide your customers with an agenda to schedule appointments or make reservations.
Botnation's chatbots are designed to improve the relationship with your customers or subscribers on your page. You will be able to address their concerns and satisfy their needs instantly. Botnation's automated conversation agent is therefore a real sales and marketing tool.
Free chatbot for WhatsApp
Adaptability and versatility as well as flexibility are the advantages offered by Botnation. Furthermore, WhatsApp, WhatsApp Business App and WhatsApp Business Api are channels through which the use of a chatbot would be a real asset. Today, different consumers and businesses use the business version of WhatsApp for their operations.
Indeed, creating and evolving a WhatsApp chatbot for an entity facilitates communication between the company and the potential customer. The service is optimized and the customer is able to follow, immediately and without delay, the status of his order. With a pleasant customer experience, the company gains credibility.
In the same way, a simple visitor can be converted into a prospect thanks to the chatbot. This naturally leads to a positive increase in the company's turnover. In addition, the strategy of retaining visitor and prospect information helps to improve the customer experience. More attentive to customers, the company is developing a better sales approach.
With Botnation, tuning and configuring responses and learning artificial intelligence (AI) remains a priority. Your wishes are registered on the platform.
➜ Discover Botnation and launch your chabot easily!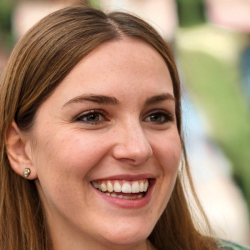 Latest posts by Amandine Carpentier
(see all)