Creating a site involves many parameters and details to be realized and respected. Indeed, a website can have several programs and parameters, and among these, we find the conversational agent. The conversational agent, or chatbot, is a very important element that goes into the creation of a site. It can optimize the operation of some windows, and make it easier to manage your interface. However, the implementation of a conversational agent goes through a few mandatory steps in order for the project to succeed. To make it easier for you to design a conversational agent, we have summarized in this article the steps you need to follow to do so. So, if you are interested, read on.
➜ Discover Botnation and launch your chabot easily!
Conversational agent : presentation
A conversational agent, or chatbot, is a technical term that defines a kind of artificial intelligence used in the design of websites, applications, etc. Indeed, a chatbot is a software that is dedicated to contact centers. It uses natural language combined with artificial intelligence in order to :
Receive all incoming solicitations;
Identify contacts through a database;
Understanding the subject of solicitations;
Answering questions;
Redirect visitors to advisors, depending on the topic at hand.
The steps to follow to design a conversational agent
If you want to install or equip your website with a conversational agent, there are a few steps that you must absolutely respect.
Define the chatbot's objectives
Before you start anything in the design of your chatbot, you must first take a step back from your machine. Indeed, a conversational agent project is logically linked to a number of objectives and needs. It is therefore necessary to clarify your ideas and express your needs in writing. This step presents in other words, the determination of the operating cases as well as the types of visitors and users to which your chatbot will respond. For example, he may interact with legal, IT, etc. teams. It is an essential tool in your digital marketing strategy but also customer service. However, the constraints of the conversational agent must also be determined. The idea is to create a complete plan to facilitate your work. Generally, it is possible to ask for help from chatbot companies during this step.
Design the conversational agent
In this step, you have to feed your program with raw material. In other words, you need to start building a knowledge base, and anticipate the list of questions that your program might be asked. It is also necessary to specify the key element of the success of the project, and the elements that allow the evaluation of its success. By validating this step, we can create a chatbot for administration rights.
Setting up the conversational agent
Before your conversational agent works automatically, you must first put it through a learning phase, by confronting it with coaches. However, they too need training. Once trained, they will be able to start the first tests by asking the chatbot predefined questions to check the answers it will give.
Deployment of the chatbot
After training your conversational agent, it is now ready to start working. It can be installed in a specialized website, or in an application. It is necessary to accompany the deployment of your software to promote its use and explain its mode of operation.
Activate the chatbot
Finally, your conversational agent is launched for good and more and more users start to understand its role. However, this is not the end of your work, it is necessary to follow closely the performance of your program and try to improve it.
To Know
It is important to know thata conversational agent will, throughout its lifetime, see its data and knowledge base become increasingly rich. This comes back to the new questions asked by the visitors. They will be able to have their requests and questions answered by email, once the team has added the correct answer in the back office.
To conclude, it is important to remember that to succeed in your conversational agent project, it is very important to follow the steps mentioned in this article, and not to skip any of them. Indeed, each step is very important, and can have a long-term impact on your conversational agent.
➜ Discover Botnation and launch your chabot easily!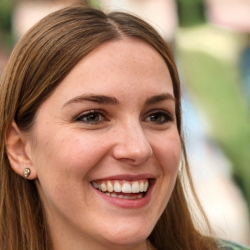 Latest posts by Amandine Carpentier
(see all)