The field of photography is undergoing a major upheaval thanks to technological advances, particularly in the field of artificial intelligence (AI). It now generates images of exceptional quality and pushes back the limits of creativity. Let's dive into the fascinating world of AI photo generation and discover how it's transforming our visual experience.
➜ Discover Botnation and launch your chabot easily!
What is AI photo generation?
In short, AI photo generation involves using artificial intelligence to create new visuals or enhance existing images. This technology is mainly based on complex algorithms that analyze and learn from visual data to reproduce or imagine graphic elements.
The different types of AI image generators
The use of AI to create or modify images extends to various fields such as :
Image retouching and processing: automatic enhancement of brightness, contrast, sharpness, etc.
Graphic element generation: create objects, characters or environments from scratch
Artistic style: the application of an artist's specific style, period or technique to an existing image.
Must-have applications and tools
Numerous tools and applications have been developed to exploit this revolutionary technology. Some of them are particularly noteworthy:
Imagen AI
Imagen AI is an application that automates the photo retouching process thanks to artificial intelligence. It saves time for amateurs and professionals alike, while delivering stunning results.
Jasper Art
Renowned for its performance, Jasper Art is one of the benchmarks in the field of AI-based image generation. It offers the possibility of creating unique, personalized works according to the user's preferences.
Writesonic AI Art Generator
Writesonic AI Art Generator stands out for its accessibility, being a free tool for generating beautiful AI-based art images. It also guarantees the security and confidentiality of user data.
Ando AI Image Generator
Offering amazing features such as 3D avatar creation, Ando AI Image Generator involves users in a captivating, interactive process where they can design and visualize their own characters before their final realization.
Other noteworthy AI image generators
Photosonic AI Image Generator: generate high-resolution images in a variety of styles
Fotor AI Image Generator: photo retouching and automatic creation of visuals tailored to corporate needs
Deep Dream AI Image Generator: using the famous DeepDream algorithm to generate surreal images
Artist.AI – AI Art Generator: create digital paintings from text descriptions in just a few clicks.
The benefits of AI photo generation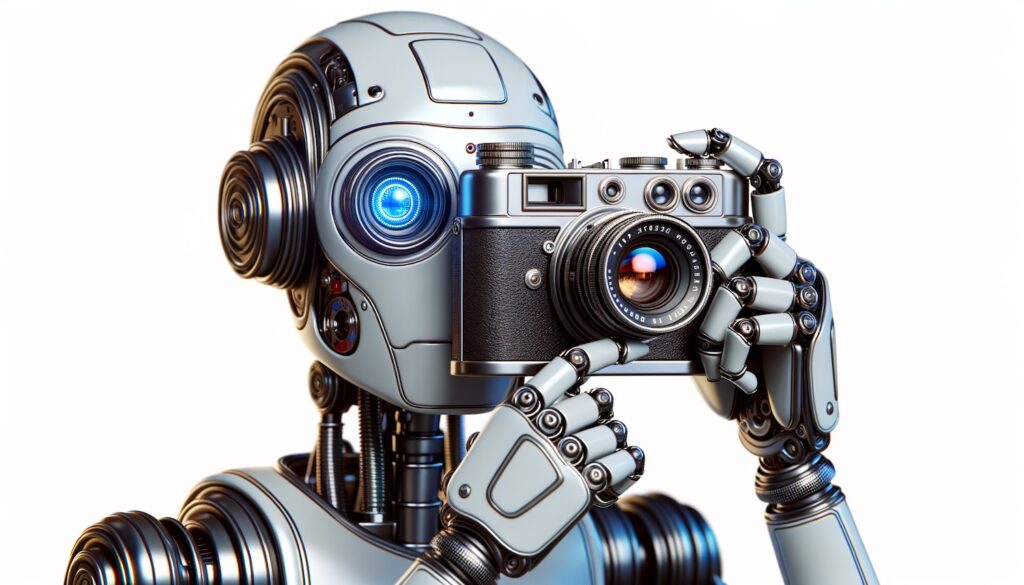 There are many advantages to using artificial intelligence to create and edit images:
Time-saving and efficient
Thanks to these tools, users can now perform complex tasks in a fraction of the time it would take to do it manually. This frees up time to concentrate on other important aspects, such as marketing strategy or project management.
Professional quality
AI photo generation makes it possible to achieve top-quality results without needing to be an expert in photography or graphic design. Constantly improved algorithms guarantee ever more impressive results.
Creativity without limits
With the ability to create never-before-seen visuals, creativity knows no bounds. Artists can explore new ideas, and companies have greater access to visual resources for their communications.
Accessibility
Most of the tools mentioned are free or offer affordable options, enabling wider access to AI photo generation for small businesses, freelancers or photography enthusiasts.
The future of the AI photo generation
Artificial intelligence will certainly not cease to evolve in the years to come, making image creation and retouching ever more powerful and accessible. The boundary between the real and the virtual is becoming blurred, with diverse implications both artistically and commercially.
Towards new ways of working
The development of these technologies could also transform the graphic design and photography professions by introducing new skills such as machine learning and 3D mapping.
New ethical challenges
The exceptional quality of AI-generated images raises ethical questions about intellectual property and authenticity. It is now essential to put in place an appropriate legal framework to ensure responsible and respectful use of this revolutionary technology.
In this way, the AI photo generation has opened up incredible new perspectives for designers and marketers. The future is just as exciting, but it's essential to balance opportunities and challenges to take full advantage of this new visual era.
➜ Discover Botnation and launch your chabot easily!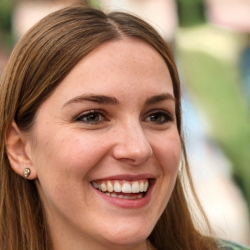 Latest posts by Amandine Carpentier
(see all)