One marketing strategy is to use social networks to reach a wider audience. The purpose of marketing is to make known the products and services offered for sale by a company or business. A successful marketing strategy promotes products, and thanks to the various (mostly positive) opinions of the general public, we can see that marketing has a great influence on steering and redirecting opinions in favor of the product in question.
In this article, we will see how marketing can influence the public's opinion?
➜ Discover Botnation and launch your chabot easily!
Marketing: what forms of influence can it have?
Indeed, digital marketing generally uses social networks and various media to make the product known by consumers. A study from the Finnish University of Applied Sciences estimates that 78% of the population is highly affected by abusive consumer trends due to their exposure to social networks.
It is important to know that :
Marketing uses not only advertising, but also social relationships via the accounts of friends or non-advertising groups;
we find that 66% of users can notice the brand of certain types of cars, clothes or other products just by looking at the Facebook or Instagram profile pictures of influencers. Of course, this varies according to each person's interests and needs;
Based on this "observation", a person's interest in a particular product starts to increase: the person will therefore be interested in knowing more details about this product;
Following this step, the person will make a decision that takes them from the stage of interest only, seeing this image, to the stage of purchase;
It should be noted that behind the advertising on social networks, there is a whole work that aims to ensure that the consumer is attracted by the product he seems to miss;
the consumer will think that his everyday life will be better if he manages to get the product in question: we understand that the marketing strategy is effective if the user of social networks becomes a customer.
According to the journal "Current Opinion in Psychology", the probability that the same person receives an advertisement via "social networks" is 70% higher than the probability of receiving the same advertisement on television. Marketing no longer uses the press: today, it is considered a traditional method.
Marketing prefers to have a wider audience and when asked why, the answer is clear: people no longer rely on newspapers to access information but rather on social networks.
What do we need to know about consumers?
It is important to know that two thirds of the users use social networks to gather the most information about the different products and about the various services. No less than 50% of these users think that social media is credible when it comes to advertising a product or service to the general public. We understand that consumers rely much more on social networks when they want to make a purchase.
In a survey, most consumers say that there is a "psychological effect" that ads cause. This effect makes it imperative to buy the product.
What do you need to know about the impact of social networks on consumers?
It should be noted that consumers spend most of their time in front of their screens; this is why most marketing strategies are based on social networks such as Facebook, Twitter, Tiktok or Pinterest.
Indeed, those who rarely use social networks do not face product exposure, so they are somewhat protected.
It is the fact of looking at videos, of discussing and chatting, or the importance this of quickly set up a chatbot, which opens access to discussions about products available on the social network. The product will be purchased by at least one person in the focus group.
➜ Discover Botnation and launch your chabot easily!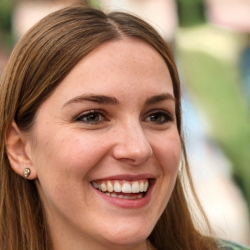 Latest posts by Amandine Carpentier
(see all)