In April 2021, WhatsApp inserted the "Communities"feature so that anyone can organize different subgroups, and manage to administer them easily on a single location. After several successful trials, this feature is officially available and is starting to spread worldwide. WhatsApp announces that the Communities aim to reach all smartphone followers in the next month. To have access to all group discussions, a section will be dedicated to all groups on the WhatsApp application. You can see this feature at the top of your Android phone; however, for iOS, Communities will be at the bottom.
➜ Discover Botnation and launch your chabot easily!
Multiple people can have access to a group video call
The main purpose of this new "Communities" feature is to give access to the smartphone followers of many communities with a common interest . Also, this feature will allow them to gather in a single place designed in a structure that they like. This feature on WhatsApp will work well in other communities, but this one is especially handy for :
School groups;
Professional groups (office colleagues).
With this new feature on WhatsApp, subscribers will be able to easily switch from one subgroup to another, but always within the same community. In addition, users can send messages to all groups at the same time.
Admins can share messages to all groups in the same community and also have the ability to remove certain people.

Be aware that WhatsApp's new feature is evaluated end-to-end like so many other chat platforms, as well as statuses on the Meta messaging site.
WhatsApp Communities are identical to other social network groups like Facebook or Slack, except that this new version of WhatsApp is done with phone numbers . WhatsApp Communities offer users better security.
According to the WhatsApp statement, existing communities can come together and form a group where the exchange of messages can take place. For this, each person will receive an invitation to access the discussion.
Currently, this application on WhatsApp allows you to join up to 32 people in a group video call where it is possible to take polls in the group. Following the test conducted last month, WhatsApp communities can finally include up to 1,024 members.
For WhatsApp Communities, new features will be available such as:
Emoji reactions;
The ability to share large files;
The ability to manage or delete messages for others.

New feature WhatsApp Communities accessible worldwide
"Communities" marks an important change for communication through groups on WhatsApp. Finally, WhatsApp Communities are available worldwide and WhatsApp followers can use it next month.
This feature on WhatsApp will make it easier to organize groups and manage discussions in many connected communities such as neighborhood associations, parent-teacher associations or companies.
To start your group chat on WhatsApp, go to the new"Communities" tab at the top of your chats on Android or at the bottom on Apple's smartphone. Afterwards, you can set up a group and add new or existing communities.
In a group, it is possible to move from one community to another to be aware of all the information that interests you. In addition, administrators have the ability to send important announcements to all group members.
This feature is a way for groups of people to exchange and converse, especially between companies or organizations. All of this is done with an unparalleled level of privacy and security. Also, WhatsApp aims to keep users' messages more secure with end-to-end encryption.
WhatsApp has worked with more than 50 organizations in 15 countries to improve the features to meet user expectations. According to the findings, the features help groups to have a great organization and achieve their goals and purposes. For the moment, several projects are still in progress and more features will be added in the next month. The goal is to deploy the groups in order to get feedback from the users.
In principle, the Communities are private. This is why the exchange of conversations is protected by end-to-end encryption. This technology is essential today to ensure the privacy and security of users. This way, each entity can ensure that they communicate privately and securely without anyone else having access to the content of their messages. Communities are a start for WhatsApp groups, although other applications already offer the same solutions. This feature will serve people who want to chat. At the same time, WhatsApp plans to develop other features to improve the exchange of discussions between groups over the next year.
➜ Discover Botnation and launch your chabot easily!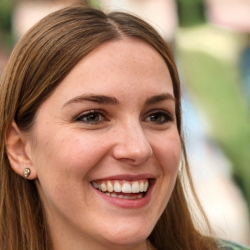 Latest posts by Amandine Carpentier
(see all)