As we all know, the announcement of the new name of Facebook has been made; it will be called Meta from now on. Over the years, the Facebook application has continued to meet multiple improvements in terms of functionality to allow users to enjoy a fluid and enriched page. Previously, the Facebook page was only dedicated to sending limited publications such as photos or videos. Currently, the Facebook application is innovating its features, especially to ensure an outstanding marketing strategy for businesses. However, you should know that some of them have already been present, but facebookers should know them to better exploit them. Let's take a look at this new feature offered by the Facebook application.
➜ Discover Botnation and launch your chabot easily!
Facebook: different existing features
Previously, the use of Facebook was limited to sharing photo or video content, and publishing content to advertise a brand. Today, Facebook is much more than a platform for sending photos, it has become a professional and effective marketing tool in its own right, for brands, businesses and retailers alike. Indeed, the new features of Facebook offer the same principles possible with a web page: recover and/or win, attract customers (leads) and future prospects via a direct and instantaneous approach, and especially make sales. In this case, why not launch your marketing strategy through the various features of Facebook, since :
With Facebook's Messenger function, you can proceed to create an automatic reply in response to all your received messages or answer users' personalized questions by creating a chatbot with the use of a platform like Botnation ;
Facebook offers you the possibility to target the audience on your page thanks to your posts;
The application allows you to make job offers, space visible in the settings of Facebook.
Facebook: Messenger for Business
We have to admit that Messenger has been well received by Facebook users, since this option allows them to have a private space while enjoying multiple privacy conditions with their contacts and friends on Facebook. In fact, via Messenger, it is possible to converse with your contacts quickly, directly and instantly. In fact, to protect their privacy and bet on the confidentiality of information and content, Messenger is available to facebookers to exchange and talk. For companies, brands and stores, Facebook offers them the means to stay in touch with their customers by responding to messages via their Facebook page by setting up chatbots that respond immediately 24/7. And this is another customer satisfaction technique.
To set up the auto-reply, you can either customize the content of the reply or conform to a standard Facebook message.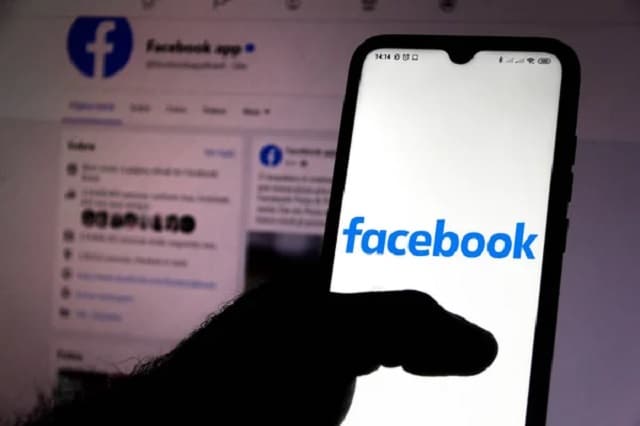 Facebook: audience and publications
The social network Facebook has set up a targeting system based on users. Be aware that some Facebook pages have the same targeting features (on the news feed), but are paid. With this targeting option, you can limit the audience of your posts and target only those users who are likely to have a growing interest in your post and products. From now on, targeting customers on Facebook is a function that has become possible thanks to a system of information segmentation: age, religion, gender, language, interests, etc. Blogs about travel, fashion, world cuisine or cultures would easily find their way there.
Job offer of a company on Facebook
Another feature that has been getting a lot of attention from Facebook user groups is the job page. With this new feature, companies can share a job posting, publish the available jobs on their site. On these pages, it is also possible to apply the targeting option in order to better identify the user profiles intended for publication.
Finally, we should not forget that the social network Facebook, currently run by Meta, has become much more practical, especially with the presence of new features in its settings.
Facebook: feed customizations
In addition to the personalization features on Facebook, you should know that there are new ones that have also been integrated on the platform. Another way to offer companies to implement a new form of marketing strategy, much more effective and fast. Among these new features available on the Meta page, you have:
An appointment system linked to Facebook and Instagram;
The ability to crop videos on Facebook Live;
Ways to benchmark by following (or spying on) your competitors via your Facebook page;
A chat widget on Messenger, useful to get in direct contact with customers.
New Facebook feature: appointment booking
With the new appointment booking feature on the Facebook application, users will be able to book an appointment with companies by mentioning the date, and/or time. Also, this feature allows to define in advance the duration of an appointment and is also integrable in a chatbot for Messenger.
Facebook feature: monitor competitors
An innovation in terms of business marketing: the (new) feature that allows you to monitor the Facebook pages of your competitors. Indeed, this feature allows you to discreetly see the video content, photos and all the publications of a competitor. This gives you visibility into the visits and "Likes" of the competing page.
So, with the new features of Facebook pages, be assured that your marketing strategy will be effective in every way. You will have control over your news feed, your publications and above all you will be informed about the news concerning your competitors. Moreover, thanks to the profile targeting system on the Facebook social network, your publications will gain increased visibility compared to other pages since you have previously set their target audiences.
➜ Discover Botnation and launch your chabot easily!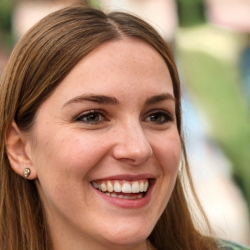 Latest posts by Amandine Carpentier
(see all)