The World Electronics Forum is an event that brings together representatives of electronics industry federations from around the world. Founded in 1995, the WEF meets annually to discuss the economic situation, the future, business, create research partnerships and develop networks. This year's WEF event took place in Angers from October 24-28, 2017.
➜ Discover Botnation and launch your chabot easily!
The BOTNATION AI team was present at the WEF in Angers
During the WEF 2017 that took place last weekend, Angers French Tech organized the StartUp Camp, and invited startups from all over France. The BOTNATIONAI team was present at this event.
This event allowed us to meet federations from around the world accompanied by delegations of the most influential business leaders.
BOTNATION AI and ENEDIS at StartUp Camp
In an open innovation approach, Enedis wants to facilitate the work of its technicians by using the new technologies proposed by BOTNATION AI. Official partner of the World Electronics Forum, Enedis invited BOTNATION AI and integrated us on the StartUp Camp lab during the days of October 27 and 28, 2017.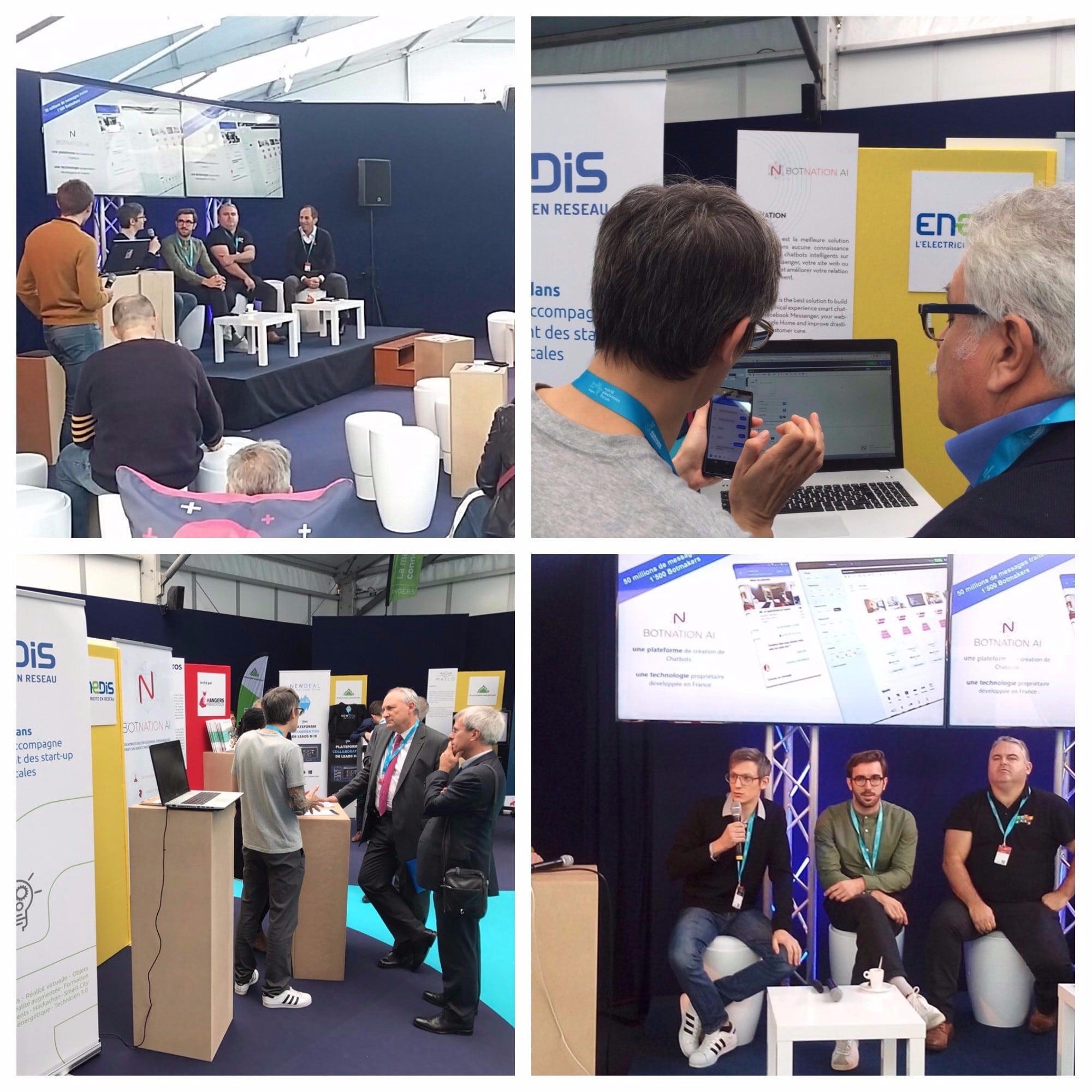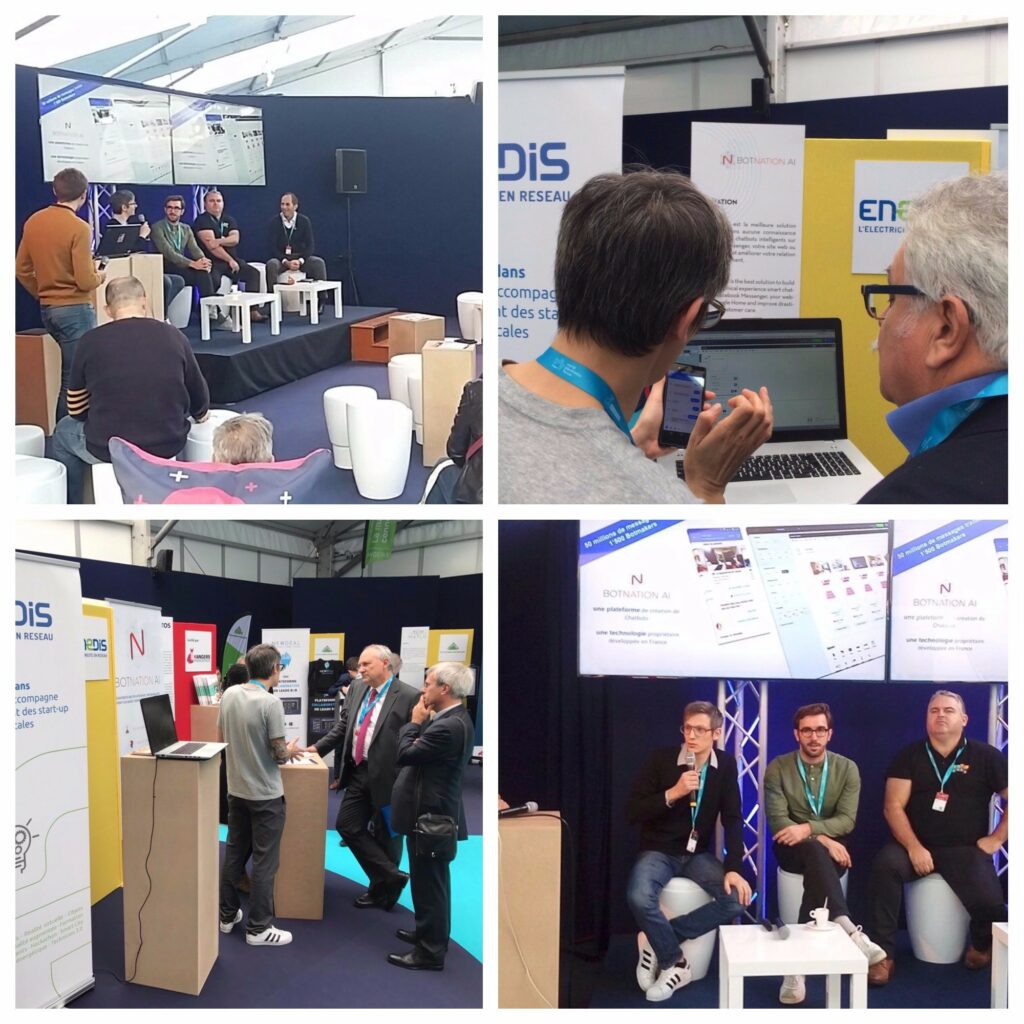 A round table discussion, moderated by David Le Chenadec, Head of Digital and Innovation at Enedis took place on Saturday, October 28, 2017 on the program: the impact of new technologies and the solutions they can provide at Enedis. Julien Jeanroy, Project Director at BOTNATION AI presented our innovation solution at Enedis during this roundtable.
Reserved for professionals, the doors of the WEF opened exceptionally to the public on Saturday, October 28. A perfect opportunity to evangelize the chatbot market and to present our chatbot creation platform.
You want to create a chatbot or get more information? BOTNATION AI regularly organizes workshops and trainings in Paris and Rennes.
➜ Discover Botnation and launch your chabot easily!