The future clearly belongs to chatbots, so don't delay in placing a chatbot on your site. This is an ideal way to respond to customers quickly and understand their request by showing them a good image of the company and proving that you will do your best to satisfy them.
Chatbots are widely used, an artificial intelligence to be acquired by all means. There are many ways that are paid, but in this article we will show you how to create a chatbot for free, follow us to understand all the steps.
➜ Discover Botnation and launch your chabot easily!
How to create a chatbot for free?
Just like Siri or Google Assitant, the chatbot will respond in an automatic, but intelligent way to your customers. It is a technology that has been around for many years and has helped many companies improve the quality of their service and reach a maximum number of potential customers.
If you're interested in creating a free chatbot, we'll show you the steps to create one for free.
To create a chatbot for free, you need to use tools, like a chatbot creation solution provider.
Botnation is a chatbot service that provides you with a 24-hour job, even when your staff is away or on vacation, you only need to set it up once when you first use it and you don't have to reconfigure it afterwards.
It is used by more than 500 companies, the advantage is that it discusses intelligently, in a personalized way, and does not send automatic, identical and stupid sentences. He answers your customers, but he can also provide support and book appointments , all while adding a human touch.
Botnation also allows you to have your first chatbot in a few minutes, using a free template and using its administration panel is quite simple.
Once you've chosen a model, you need to move on to the configuration first by setting up a mission for the chatbot such as managing orders, answering customer questions, helping with candidate recruitment…
It is better to give your chatbot a single mission at first to avoid confusing it.
Then, it is necessary to give examples of conversationscenarios for the bot, for example, if its main mission is to make appointments, it must learn to check availability on the calendar, using connectors such as Zapier or Integromat, send reminders in message or notification, understand the subject of the appointment ….
To give your bot an air of friendliness , it will be necessary to personalize it by having a character of its own, with a first name, an avatar and a way of expressing itself appropriate to the work it does, whether formal or informal.
You can call on a designer to give a shape that fits your field, because although not often taken seriously, it is these small details that count.
After having done all this, it is necessary to write the contents of the conversations, for example, if it is necessary to remind the customer of the appointment to a day, it will say: good morning Mathilde, you have an appointment with Roman tomorrow at 14:15. Have a nice day!
Once the chatbot is created for free, it should be tested to see if there is a gap or something wrong with it.
Tips and advice for a successful chatbot
We give you some tips to succeed in creating its chatbot:
Personality is an important element, make sure the chatbot has character for a better interaction;
Transparency is the key, you can't hide the presence of a robot. Customers interact better when they know they are dealing with a robot;
choose clear and short sentences, if an explanation is necessary and you have no choice, use the button to learn more;
Plan for other solutions, as the chatbot may not answer all questions. Choose a FAQ or e-mail correspondence or advisors.
➜ Discover Botnation and launch your chabot easily!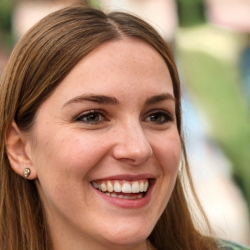 Latest posts by Amandine Carpentier
(see all)