The more the world evolves, the more companies opt for artificial intelligence. The latter has become the solution to various problems that human beings encounter. In other words, these companies decide to replace humans with a robot, especially in the context of instant conversations. The robot is called chatbot and has nothing to prove anymore to show its efficiency as an IT support. Chatbots are in our era, present on online sites and in applications. They make the work less difficult and help the users. Find in the following article the reasons that could lead you to opt for the artificial intelligence called chatbot as an IT support.
➜ Discover Botnation and launch your chabot easily!
Chatbot mechanizes customer service and offers an immediate response
Chatbots are tools equipped with artificial intelligence to serve, guide and enlighten customers. They support them in various tasks in the virtual world, i.e. online. There are enough arguments on which to base the choice of chatbot as an IT support.
Specifically, the artificial intelligence of some chatbots is used to satisfy users' questions. They guide clients to a service that will be able to address their concerns. The bot, thanks to a number of questions, defines the customer's needs in order to satisfy them.
Very often, customers do not like waiting, but rather a clear and succinct answer. This is what the chatbot is for. The bot feeds the customer service at any time of the day or according to the preferences of the person who has his site online. Otherwise, the chatbot, can be functional 24 hours a day and 7 days a week. Customers can be satisfied at any time and in the shortest possible time.
Botnation's bot simplifies sales
In your company, the chatbot facilitates the sales of your customers because they can order directly via your bot. Customers will not necessarily have to search for you for a long time on your website or make a phone call. They have the easiest option to contact you through your chatbot that will take care of their needs.
Plus, the chatbot can earn you money in a sale that probably wouldn't have happened. And this by offering customers other products that might interest them. The chatbot really benefits the users since it lightens your tasks. During this free time, you can do other things.
The chatbot impacts purchasing decisions
You can shape your chatbot as your right-hand man or a personal assistant. Take the case of online virtual businesses that sell food products. The bot will attract potential customers and help them shop.
While doing this, he will ask questions to point out preferences. The chatbot gives advice based on the customer's preferences. It features products that are sure to please the new customer.
The computer support will allow you to manage your agenda, organize your trips, prepare receptions. He also takes care of the follow-up of the administrative constraints, namely: the payment of the invoices, etc. The sculpin helps you (in general) in most aspects of everyday life.
Chatbots help with online payments
From now on, chatbots (computer supports) have direct access to most of the existential means of payment. This makes it easier for your customers to pay for their purchase without being directed to other sites. Purchases will be made via the messaging platform and will be settled with the digital payment service of the customer's bank. This payment method facilitates sales.
To know your customers, you will need to know information about them. And Botnation 's chatbot is there to provide them to you, it has the capacity to do so. You will then know how to approach each client as you talk to them.
Botnation's chatbot increases customer engagement
A computer chatbot increases customer engagement. The bot helps you to quickly understand the demand of your prospects in order to propose them an appropriate route and a personalized offer.
In order for the personalization of the offer to be optimal and efficient, it will be necessary to think about what the customer would want. Then, identify his needs, and this, thanks to his preferences. The promotional message must be different. This way, you show interest in the customer and bet on their satisfaction. A satisfied customer simply sticks with your business.
The chatbot is never anxious
Talking to aggressive, cold, tense, angry, tense customers is not always easy. Especially for the mind. An agent who is anxious about each client's condition will not be fit for duty. This would have direct impacts on customer satisfaction as well as on your company's reputation.
Otherwise, a bot being a robot, it does not know emotions. He is impassive to pressure, does not feel stress. Botnation's chatbot always offers a confident, energetic and simple response to customers. Whatever the request, the chatbot remains polite in its conversations.
➜ Discover Botnation and launch your chabot easily!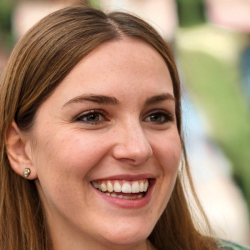 Latest posts by Amandine Carpentier
(see all)