Present in many industries, chatbots have become important for many reasons. In the tourism sector, the use of chatbots is changing the traveler's experience considerably. They are increasingly present online and expect quick responses.
Tourism professionals are thus obliged to adapt quickly to offer the best services. To keep up with this important digital advance, the integration of chatbots is clearly necessary. We explain some reasons why you should use a chatbot in tourism.
➜ Discover Botnation and launch your chabot easily!
A new virtual travel agent
To get information today, travelers search online and expect instant answers. The demands on the customer service department are therefore very numerous and responding to them in time becomes a real headache. Long response times will discourage the majority of customers who will go elsewhere. Chatbots are then the solution for your tourism agency to satisfy the majority of customers. Whether it's a travel agency, airline, hotel or other, a chatbot can serve as an intelligent virtual agent.
The chatbot can play the role of a travel agent and respond to key customer requests. In addition to basic information, the chatbot will be able to provide specific recommendations to each customer. Indeed, chatbots combine two technologies that allow them to manage the service well. It is artificial intelligence and automated natural language processing that allow them to intervene according to the circumstances. Even better, a chatbot for tourism can be associated with all types of communication channels including social networks.
Better availability of customer service
Thanks to chatbots, travelers looking for information get it, no matter when. One example is a chatbot that can respond to user requests in the middle of the night. This is one of the great advantages of this tool that allows your tourism agency to be available to customers 24/7.
This presence is sure to please every customer who passes through any of the available channels to contact you. It is then easier for a tourist to get help to make reservations or manage last minute changes. This is even at times that are normally unlikely to contact customer service. A Messenger chatbot is especially suitable with smartphones today.
Good customer relationship management
In addition to information, a chatbot can provide advice to travelers in order to simplify the formalities. By creating a chatbot specific to the type of service you provide, your customers can easily find their way around. In particular, they can make reservations on their own without waiting for the help of a sales agent. A chatbot can play the role of a real advisor that helps travelers make the right choice.
Among other things, he can guide them according to their expectations, but also their budget. Through the conversational aspect, your travel agency can stay in touch with customers during their trip. At the end of a trip, the chatbot can send personalized messages to each customer. These notices are valuable information that can be used to improve the services you provide. Chatbots are actually able to analyze the numerous data coming from the exchanges with the users. You gain valuable information that allows you to adapt your strategies if necessary.
Have a database for targeted communication
The users who have contacted your company via the chatbot are potential future customers. It is then possible to register their data to propose them the new offers that you will set up. Many companies in the tourism sector use this method to attract more and more people.
To achieve this integration, it is still useful to create a chatbot that perfectly meets your needs. To do this, what better than an easy-to-use platform such as Botnation and its various options? Everything is set up so that you can integrate it into all your communication channels. This, as simply as possible and without any line of code.

By now, you know the 4 good reasons to use a chatbot in the tourism industry.
➜ Discover Botnation and launch your chabot easily!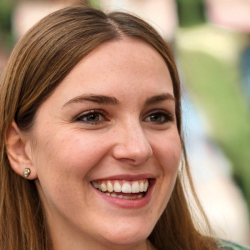 Latest posts by Amandine Carpentier
(see all)