Having an efficient website is essential to boost the sale of a company's products/services. The results are achieved through a dynamic and customer-oriented service. With this in mind, some software has been developed to allow them to communicate with companies via email or online messaging. This is the case of the Botnation chatbot which uses a Pipedrive CRM to offer a quality service to customers. Find out in this guide why it is beneficial to use a chatbot with Pipedrive CRM.
➜ Discover Botnation and launch your chabot easily!
A chatbot: what is it?
The chatbot is by definition a software integrated to a website and which allows to answer instantly to the customers' concerns. It works with a messenger or via email. With the advent of digital marketing, the functions of account manager and telephonist have shown their limits.
The agents in these professions are not able to respond to all customers when they request them. It is difficult to listen and respond to customer concerns 24 hours a day. Thus, to overcome this, the chatbot was developed.
The chatbot provides answers to users as soon as they raise a concern. It is actually a kind of artificial intelligence that detects the keywords and programs the answers by exploiting the data provided by the company. Using this tool is a way to put the user at the center of your concerns.

The chatbot works by sending messages to users, but also by collecting strategic information such as name, surname and email address. This approach allows us to obtain the customer's contacts so that the company can contact them at the appropriate time. This tool therefore plays a key role in a marketing strategy of prospecting.
The communication between the user and the chatbot is remarkably fast. Therefore, it is difficult for the customer to realize that he is talking to a computer virtual assistant.
What is a Pipedrive CRM?
A Pipedrive is a specialized software for customer service management. It works with a CRM representing a database that follows a process to ensure customer management. The crm software offers several features that facilitate the implementation of the marketing strategy of the company that uses it.
Among the functionalities, we have the prospecting which allows to promote the products of the company to the customers. This is done by sending leads to potential contacts. In fact, customers who are identified as reliable contacts are those who are taken into account by the Pipedrive CRM. The latter is therefore an indispensable tool for attracting new customers.
As another feature, Pipedrive CRM supports sales management. This function allows you to manage the sales process by planning the commercial relationships with each customer.
CRM is a very effective tool to ensure the success of a company's business activities. It actually complements the Pipedrive software. This, in order to make the relationship with the customers more pleasant with the aim of leading to a certain sale.
Thus, the Pipedrive generates leads through customers' opinions on the site, their behaviors, the emails they are most concerned about, the content they download, etc. This technique is used by the Pipedrive to improve the relationship with the customers and retransmit them to the database. This information will then be used by the CRM to consolidate the sales process.
Why opt for the Botnation chatbot?
There are several companies that excel at designing chatbots. However, not all of them offer special features to facilitate the use of companies that adopt them. A well-developed chatbot can help you strengthen your relationship with your customers and thus boost the sale of your products or services.
By choosing Botnation, you will maximize your chances of having a site with impeccable customer service. This platform has proven itself and has been adopted by many companies who have been able to promote their sales thanks to its performance. You will find several positive reviews for the use of this chatbot on the web. In addition, the Botnation chatbot is available at a low price.
You can therefore order a custom chatbot that will take into account all your requirements and needs. Botnation allows you to create your bot with a personalized touch. It is about setting up a showcase that clearly conveys your image to customers via messaging.
If you want a chatbot that operates by redirecting users to your mailbox, this is quite possible. The same is true if you want to have a chatbot that collects their emails for you to use to implement your marketing strategy.
However, a custom Botnation chatbot may come at a slightly higher price. Nevertheless, most customers who have opted for this conversational robot testify to its wonders through generally positive reviews.
Thanks to its rigor and its sense of work well done, Botnation enjoys a good reputation in the field of marketing tools design. You will find on the internet, several positive reviews from customers who have opted for the products of this structure. The latter is solicited for the development of the chatbot and other tools for companies.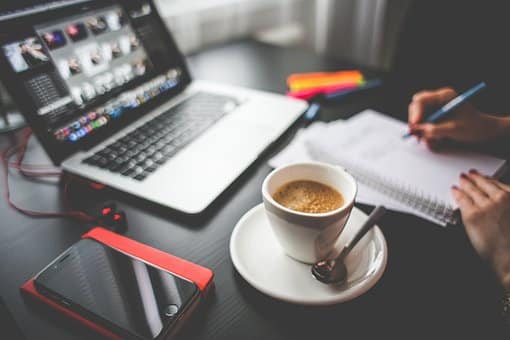 How to connect a chatbot to Pipedrive CRM?
Connecting a chatbot to the Pipedrive CRM is the best resolution to make to boost a company's profits. When the chatbot is linked to a CRM, the optimization of the sales process is automatically triggered. These two tools complement each other.

To connect a chatbot to Pipedrive CRM, you need to use some very important features. They are called "connectors". Botnation offers several types of tools such as Webhook to perform this function. This is a feature that allows information to be transferred to a source using HTTP code. It is available at an affordable price.
Using a chatbot with Pipedrive CRM: what are the advantages?
There are several advantages when using a chatbot with a Pipedrive CRM. In addition to increasing the customer base, Pipedrive CRM can provide you with very specific expertise on the status of your company's accounts. It can also be used to schedule tasks to be performed during the day.
Pipedrive CRM also allows you to work in groups with your collaborators. This is an effective way to close ongoing deals, make customers more loyal, increase your sales, etc. Chatbot and Pipedrive CRM are tools that you must have if you want to develop your business activities.
Without leads, it is difficult to carry out an effective marketing action. It is therefore important to have a high-performance Pipedrive CRM to ensure the quality of the data provided. These are vital to improve customer relations and promote better information management to boost service sales.
➜ Discover Botnation and launch your chabot easily!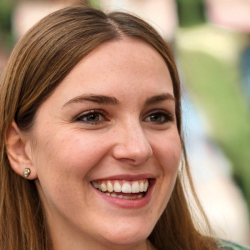 Latest posts by Amandine Carpentier
(see all)