Marketing is an essential element in the success of any business. The main task of marketing is to decide which customers to target according to the company's services or products. Marketing also helps to know how to proceed in order to reach the customers.
Marketing planning is the key to the success of your communication strategy, whatever your field of activity. It allows you to have a coherent plan to follow in order to increase your sales and by extension, your revenue. In this article, you will discover everything about marketing planning and the elements to take into account to succeed.
➜ Discover Botnation and launch your chabot easily!
External analysis for successful marketing planning
The first step in marketing planning is to analyze the external environment of the company. To do this, you will need to consider several environments:
Policy: this refers to the various decisions that impact taxation as well as the various state aids to companies.
Economic: interest rate, exchange rate, minimum wage, etc. must be taken into account.
Social: this means taking into account the different habits of consumers as well as the different changes in their lifestyles.
Technological: we are talking about the different new techniques used in the productions for example, in the field in which your company operates or new innovations such as the improvement of customer service by the implementation of a chatbot.
Ecological: we must not forget to take into account the various ecological measures and sustainable development.
Legal: this refers to the various laws that govern your industry as a business.
In addition to all this, it is essential to analyze your competitive environment. What is your marketing positioning in relation to competitors for example, your market share, consumer opinion, etc.? Don't forget to do a complete study about your reputation and your e-reputation.
Marketing planning with SWOT analysis
SWOT analysis refers to the analysis of internal strengths and weaknesses and external opportunities and threats. First of all, strength analysis refers to the study of your strengths, which can be a great expertise in the field, dedicated employees, large market shares, etc. Note what really sets you apart from the competition.
Weaknesses are, on the contrary, what you need to improve, it can be an insufficient advertising communication, a delay on the implementation of new tools (crm, livechat, chatbot, etc..), a too frequent employee turnover (high resignation or abandonment rate), etc.
Opportunities and threats are external factors over which you have no control, but you must use them in order to succeed in your marketing planning. For example, the change in consumer lifestyle can be both a threat and an opportunity. The key to successful marketing planning is anticipation.
In summary, SWOT analysis can help you identify the best customers to target and how to target them better. You will also know which are the best channels to use to spread your advertising message thanks to this analysis.
Defining your objective in marketing planning
Any good plan must have goals. In order for your business to move forward and make great profits, you will need to determine your goals. This could be doubling sales over the course of a year, targeting 1,000 additional customers each month, improving the quality of your products, etc. Whatever your goals are, they must be SMART to avoid losing yourself:
Strategic: set a single strategic objective, as mentioned above, which can be the targeting of new customers.
Measurable: It is important that your goals are measurable so that you can constantly check progress.
Achievable: you will need to ensure that you have all the necessary resources to help you achieve your goals. For example, you won't be able to increase your production if you don't have additional marketing devices or tools.
Achievable: your objectives must be realistic and reasonable, don't set too high objectives, this could demotivate you and make your marketing planning fail.
in Time: of course, you must give yourself a deadline because your objectives should not extend over time. It can be a month, a year or even 10 years.
If you are unable to set goals for your marketing planning, you may want to hire a marketing professional to help you do so.
➜ Discover Botnation and launch your chabot easily!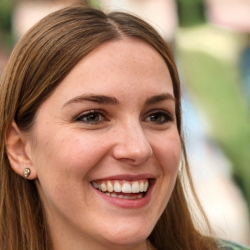 Latest posts by Amandine Carpentier
(see all)