To create a chatbot, it is possible to use many platforms today, one of the most popular being Botnation. It puts artificial intelligence within everyone's reach. Easy to use and accessible through the internet, it allows you to create a chatbot following a simple and fast process that can be implemented even by people without computer skills. Discover here the different steps to design a chatbot on Botnation.
➜ Discover Botnation and launch your chabot easily!
What is a chatbot?
To answer the question what is a chatbot, there are many answers. To be concise, the word chatbot, is obtained by contraction of the words "chat" and "bot" which mean respectively "virtual discussion" and "robot".
From there, a simple definition of a chatbot is: a tool whose function is to interact with users of a web service. In other words, chatbots are tools programmed to converse in natural language with users of a web service.
What are the steps to create a chatbot on Botnation?
Two simple steps lead you to designing a chatbot on the BotnationAI platform. The first is the connection to the Botnation artificial intelligence platform and the second is the actual building of the chatbot.
The connection to Botnation, the starting point
The first step to create a chatbot on Botnation is the connection phase (to the Botnation platform). To do so, simply go to the Botnation home web interface and click on "Free Start-Login" which is located on the far right of the displayed menu.
In response to your request, you will then be asked to choose the account (Facebook, email, Google) with which you wish to connect, to enter your address, and then to authenticate it with a code that will be sent to you. After all this, you will be asked a series of questions by a Botnation chat bot. The answers you give to these questions will finalize your connection.
The chatbot construction stage
Once you have logged in to the French artificial intelligence platform Botnation, and accessed your workspace, creating the chatbot becomes a breeze. In fact, on this space, a Botnation chatbot guides you entirely in creating your chatbot. The only thing you will have to do is to follow its instructions, and customize the different components of your chatbot with your answers. At the end of this process, which lasts no more than five minutes, you will have designed your chat bot.
What is the interest for a company to have a chatbot?
The chatbot is a tool that has many advantages for a company. What are the most important ones?
Boost a company's customer service thanks to chatbots: this virtual agent provides answers to the requests of a company's customers or users of a service in a very short time.
Stay close to your customers thanks to chatbots: companies equipped with chatbots develop a close relationship with their customers and a relationship of trust is established more easily.
Easily give appointments to a customer thanks to chatbots: it is easier for a customer or for the user of an online service to make an appointment when companies have a chatbot.
Build customer loyalty with chatbots: when a customer receives immediate answers to his requests, he is satisfied. Better yet, he feels considered. Afterwards, it will be easier to retain them.
Facilitate the marketing of its products thanks to chatbots: the chat bot is a software that can also allow the acquisition of a service by a user or a customer.
Facilitate the management of complaint requests: chatbots allow companies to better manage complaint requests from customers.
Website and chatbot: which is the best way to communicate?
Both the website and the chatbot are conversational channels that companies use to communicate with their customers. All are interesting. However, the chatbot is proving to be the best means of conversation. In fact, chatbots are software designed to adapt to their user. This makes them easier to use. However, with websites, it is exactly the opposite. It is up to the user to adapt to the constraints of the site. In addition, with the site, responses are not given immediately to customer requests.
➜ Discover Botnation and launch your chabot easily!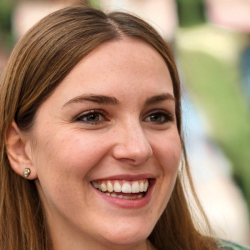 Latest posts by Amandine Carpentier
(see all)