Content marketing is a marketing approach that uses articles, videos, podcasts and other relevant media to attract, connect and retain an audience.
This strategy helps to build competency,increase brand recognition and keep the company top of mind for customers who purchase its products.
It is used throughout the customer experience and lifecycle, even if it doesn't strictly begin and end with the customer.
Continue reading this article to learn more about content marketing.
➜ Discover Botnation and launch your chabot easily!
Content marketing: what is it?
Content marketing is the process of planning, creating, disseminating, promoting and delivering information via platforms such as social networks, forums, sites, podcasts, apps, newspapers, magazines, etc.
The goal is toreach your target demographic and drive brand awareness, sales, engagement and loyalty.
That's why regular use of content marketing allows you to create and develop relationships with both existing and new consumers.
Why is content marketing important?
Content marketing is a proven strategy. It also gives you a competitive advantage.
Consider the following facts about content marketing:
inform your prospects and potentialcustomers about the products and services you offer;
Increase conversions by building relationships with your customers and your company, which will result in greater loyalty;
Demonstrate to your audience how your products and services address their problems;
integrate your brand into a community.
The different forms of content marketing
There are several forms of content marketing that you can incorporate into your strategic marketing plan.
Here are some of the most common ones:
Social networks
Many companies are interested in social media content marketing because of the huge number of users.
Indeed, there are more than 3.6 billion social media users worldwide. The most active platforms internationally are: Facebook, Instagram, Pinterest, Snapchat and LinkedIn.
Each platform offers many ways to produce and publish content on them, whether it be through videos, articles, stories, etc.
Infographics
Infographics are visual representations of content, information and statistics.
They are a great way to effectively express your content, as they combine basic text, brief statements and clear images.
Advertising for blog content
Blogs are an effective type of inbound content because they offer flexibility in terms of goals and topics.
You can use a blog on WordPress, for example, to promote other internal and external documents and blog posts through links, add social sharing buttons and provide product information.
Podcasts
Podcasts offer great creativity in content marketing because they can be about any topic.
You also decide other aspects of the podcast, such as the pace of the episodes, who participates in the podcast, where the podcast is advertised, and the length of the episodes.
How to get started with content marketing?
Content marketing can be intimidating, but it doesn't have to be. A good content marketing plan must be controllable and longterm.
To get started, follow these steps:
Determine your target audience: To design content for a specific reader, you must first understand their priorities, challenges and preferences;
Determine the best format to deliver the content: this can be videos, articles, blogs, etc. ;
choose someone to write, edit and proofread the copy of your content;
Decide how you will distribute your content: will you post the information on your website, send it by email, or print it for an event?
Choose a content publishing schedule that corresponds to the most interactive days and times of the day;
Follow domain best practices: compelling content is written in a simple and understandable way. You can use storytelling for this;
Avoid jargon that only you and your colleagues can understand.
➜ Discover Botnation and launch your chabot easily!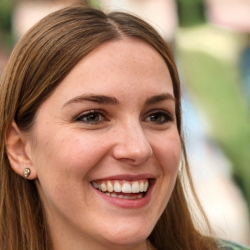 Latest posts by Amandine Carpentier
(see all)