In constant evolution, new technologies are now invading our home and our everyday life. To simplify our daily life, the use of home automation is becoming more and more widespread for the automation of home functions and via connected objects. The interest around the connected home is constantly growing: discover in this article what artificial intelligence for a connected home is all about.
➜ Discover Botnation and launch your chabot easily!
What is home automation?
The principle of home automation is to make a house "intelligent", that is to say a house that adapts and interacts autonomously with its inhabitants. The artificial intelligence will observe the life habits and behavior of its inhabitants in order to establish scenarios that can evolve according to the actions and changes in habits of the people living in the house.
Many elements make up a home automation system:
A brain: whether it is a computer or an automaton, a "home automation box" is needed. It is the object that will trigger actions and centralize all the data of your smart home.
Actuators: these are peripherals to control equipment (radiators for heating, TVs, boilers, etc.), lamps, or automated systems (garage doors, shutters, etc.)
Sensors: these are the senses of your home. Thanks to the sensors, your home will detect elements concerning brightness, humidity, temperature, CO₂ level. Thanks to artificial intelligence, your house will also be able to detect a presence, a gas leak, smoke…
Your house and its "brain" will be able to trigger actions according to the situations and the data collected. If no one is present and detected in the house, your system will be able to switch your radiators to eco mode for example.
Home automation is the leading tool for programming, automating and controlling a home. The field of operation of this technology is very wide: this system is notably used to control heating appliances, window/door opening/closing control systems, various lighting systems, etc.
Thanks to the network (radio waves, wifi), the different devices communicate with each other to transmit data and ensure their reception. The more sophisticated and complex the equipment used, the more scenarios (programming a coffee maker, opening windows, frequency/time of heating system activation) are numerous.
Many brands have implemented intelligent systems for home automation:
Viaroom Home
Casa IA
Amazon Smart Home
Apple Homepod (you need compatible accessories like those from Apple Homekit
You can also easily create your own interface through a chatbot made on Botnation and drive your hardware by connecting your chatbot through the API of Zapier or IFTT that hardware manufacturers also use.
The advantages of home automation in a house
Using home automation has many advantages to simplify your daily life.
Security
First of all, home automation provides a certain security to your smart home. Indeed, this system is particularly useful for programming, for example, the door opening system with voice or facial recognition, cameras, alarms, notifications of alerts in case of damage or burglary … All this can be done remotely, especially for video surveillance and alarm systems, which can be controlled from a tablet or a smartphone.
The comfort
Home automation is ideal if you are looking for a certain comfort of life. Indeed, this system linked to artificial intelligence is a good solution to centralize the control and the accesses of the equipments of your house. Home automation allows you to program appliances such as washing machines or dishwashers and to program, for example, the lights to be turned off at specific times according to the habits of the inhabitants, to program the lights… Home automation is definitely a tool that makes life easier!
Energy savings
Home automation is also an advantageous solution for saving energy. In fact, this system can save up to 30% if the installation is well done. Using a connected home is an interesting solution to reduce energy consumption through the connected management of the heating system or the automation of connected objects such as roller shutters.
Smart home: some points to consider before installing it in your home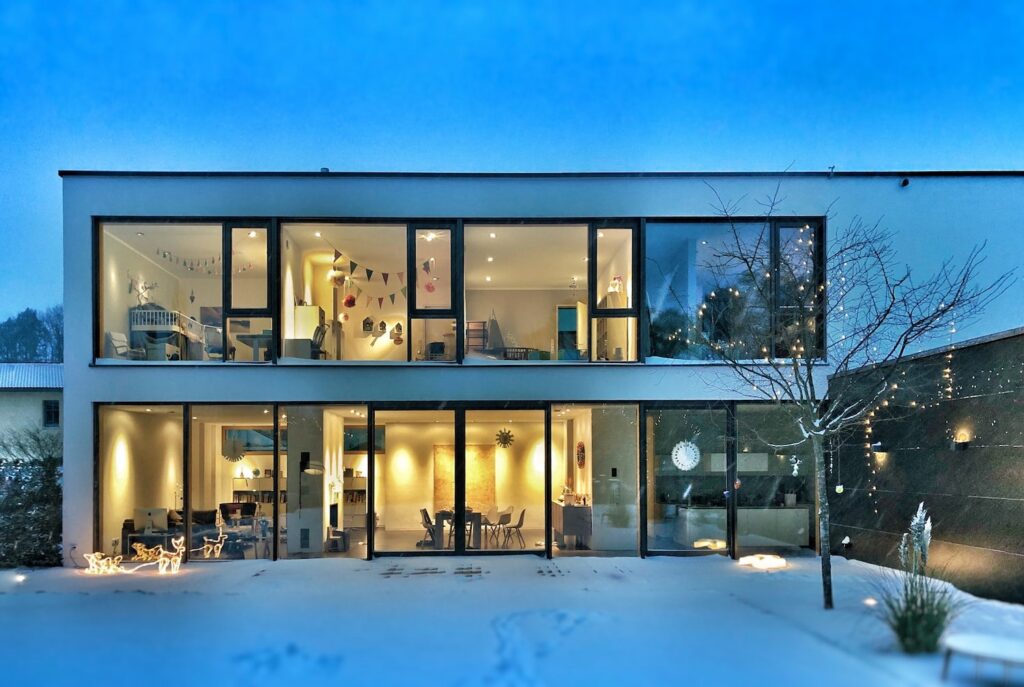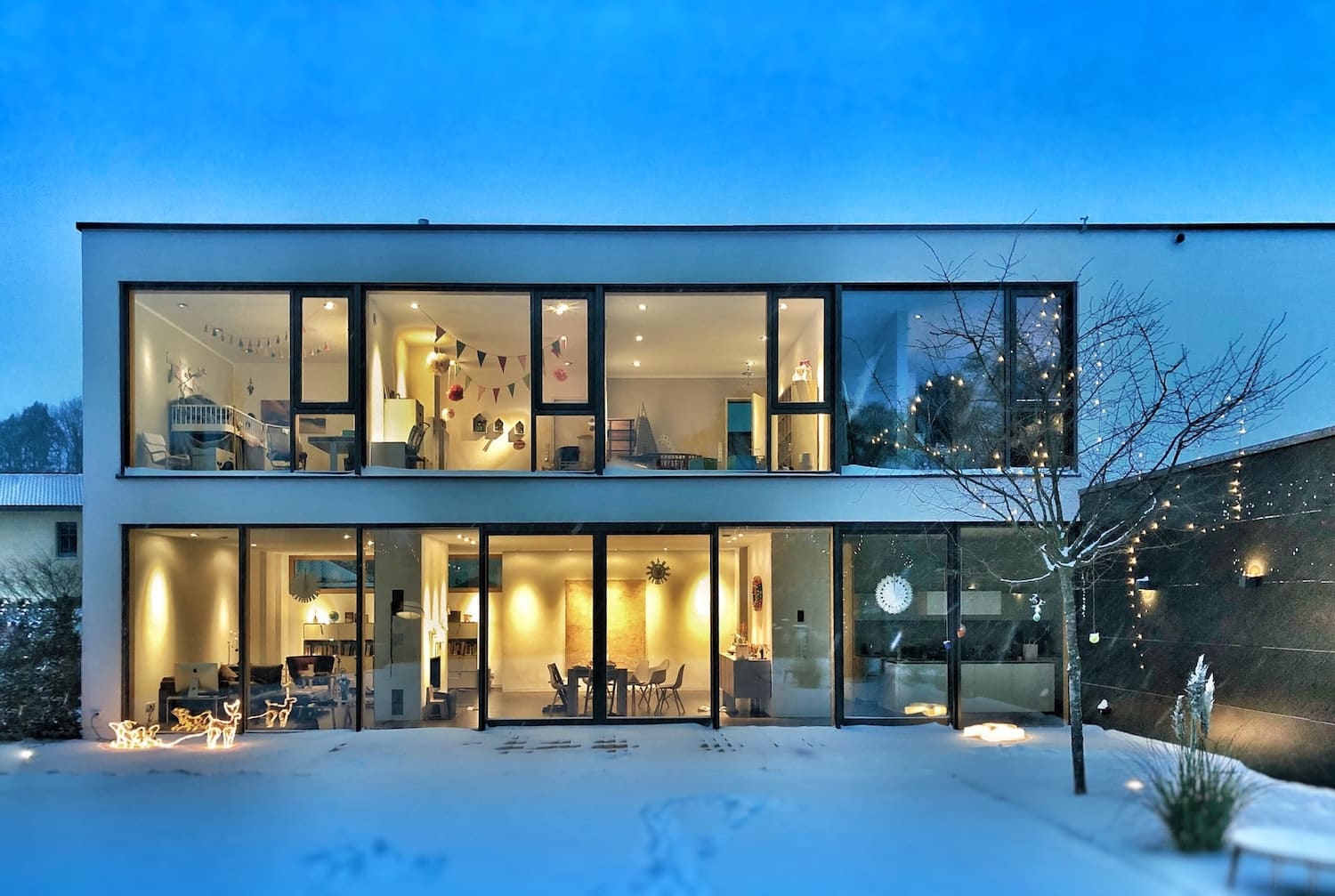 Nevertheless, there are many things to watch out for before installing a home automation system in your home.
Personal data
It is legitimate to question the transmission and circulation of personal data, especially because of the use of network access by the home automation system. So make sure you have technology that protects you from hacking.
Interoperability of home automation systems
It can happen that the operating system of the home automation devices are exclusive, making it impossible to equip devices of different brands. This is an important consideration when purchasing your system if you are not going to buy from just one brand.
Loss of autonomy
Home automation is known for one of its main advantages, that of making life easier for residents. Nevertheless, perhaps a little too much. Automating actions such as turning lights on or off or closing shutters does not require much physical effort. Be careful not to be too dependent on home automation when performing daily tasks!
Impact on the environment
Even if one of the main advantages of a home automation system is the energy saving generated by the automatic adjustments of the connected devices (such as radiators), it is perhaps interesting to question the energy saving brought and especially the carbon footprint of the devices.
The cost
Although the cost of home automation devices is becoming more and more accessible and you can find cheaper connected objects to equip your smart home (however with limited functionality), the cost of home automation installations is still quite high.
The cost of home automation for a connected home
Because of this particularly advanced and powerful technology, the cost of installing a home automation system is still quite expensive, although the cost may vary depending on what you are looking for in terms of automated functions (video surveillance, automatic ventilation, management of shutters, windows, lighting …) and your home. The service providers will establish their costs according to the brand chosen, the state of the house to be equipped and its dimensions as well as the installation costs. For example, rates may be higher for homes that are being renovated or for larger homes.
It is also possible to use wireless home automation devices if you do not want to equip your house completely.
There are two types of offers:
Home automation installations with subscription (you have to pay a service to be connected to a remote monitoring company for example)
Home automation installations without subscription
You can have recourse to various types of suppliers: it can be companies specialized in the installation such as Castorama (BlyssBox) or Leroy Merlin (Evology) but also of your television/internet supplier proposing this service to you in complement of their usual offers.
Regarding the equipment, the usual estimated prices can vary from one equipment to another. For example, the price of a box (or home automation control unit) is mostly around 150 euros minimum and 1,500 euros maximum, the price of a remote control can range from 50 to 150 euros, the motorization of roller shutters around 70 euros minimum to 400 euros and the motorization of a gate around 250 euros to 1,500 euros.
➜ Discover Botnation and launch your chabot easily!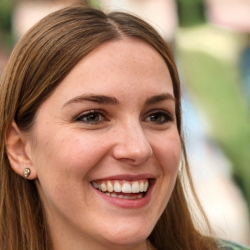 Latest posts by Amandine Carpentier
(see all)