Many companies nowadays operate online. All their activities are made possible by digital platforms. Many digital tools are used to manage these businesses in an optimal way. Some of them even go so far as to replace human beings. The chatbot for example has become a very important tool for anyone who wants to have an online business. To create a chatbot, there are structures like Botnation that are available to you. What is a chatbot? What is an API? Why use the Botnation API for your chatbot? The following article will answer these questions.
➜ Discover Botnation and launch your chabot easily!
What are chatbot and API?
A chatbot is a computer tool programmed to perform a specific task. It is actually a robot that is used to hold a discussion with customers. It is a type of robot capable of providing answers to users' concerns or questions. The artificial intelligence chatbot can now analyze natural language and better understand it. He can give better answers and thus be of service to the company's customers.
There are various types of bot for online chat:
Basic bots that work with a conversational agent and standard questions/answers.
Advanced bots that have a technology called natural language processing or NLP.
Another tool used on the web is the API. The API defined as"Application Programming Interface" is an interface that allows applications to maintain communication. Its role is to take data from one application and make it available to users of another.
The API is widely used on the web, as it saves not only time, but also considerable resources. An API serves as a data exposure point that will be relayed to other sites as needed. This is made possible by a URL. TheAPI also serves as a point of exposure for a service or functionality.
Nowadays, most online businesses can't function without a bot. An online business that uses WhatsApp as a web medium will need some type of bot to interact with its customers.
Using a chatbot goes hand in hand with using an API. This is precisely the case with Botnation, which is available via an API. It will rely on the available data of its customers to optimize the service provided by the chatbot. This is one of the reasons for the rise of APIs on the web. Via a URL, this interface provides you with useful data for your company.
Botnation, a chatbot accessible via an API
Botnation is a French platform that aims to create chatbots. Intended for companies, it helps in the design of personalized virtual assistants. Botnation is very easy to use. You don't need to be web savvy to use it. The type of bots created via this application is very powerful and will allow you to improve customer relations.
Available on the web, Botnation is a free application. It also allows you to create a multitude of types of bots that are really efficient, and especially adapted to the needs of the company. In case the user needs a more technical answer, the Botnation chatbot would be able to direct him to the customer service.
Botnation allows you to import and export information via Webhook. This data can be directed to an external software. These are the systems like Zapier, IFTTT or others that use the HTTP protocol. Webhook is an API used by Botnation. It is recommended to use it for instant tasks. Giving him a lot of calls will only slow down your bot. You must therefore enter the URL of the task and add parameters if necessary.
Botnation will transform this URL into a POST or GET. To make sure the URL is functional, use the "test webhook" button. Some tricks available on the Webhook API allow to better simulate this test.
Webhook has several features to optimize the use of the chatbot. Synchronous processing is an option that pauses this type of bot while the webhook gives a response. This option is used when some features are interdependent.
Synchronous processing also allows for redirection in case of a Webhook error. Another advanced option named "process JSON response" is used to design custom responses. This is a very advantageous feature for structures. It allows us to give adapted answers to our customers. These answers will be supported by images, videos, audios, etc. Webhook will collect data on the different servers to better meet the needs of the company.
➜ Discover Botnation and launch your chabot easily!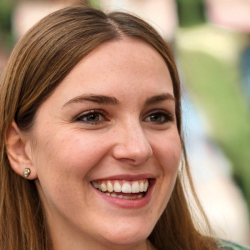 Latest posts by Amandine Carpentier
(see all)