The chatbot is a technology that was born thanks to the innovations of artificial intelligence. Today, bots are increasingly used by many companies and especially in the hotel industry. This has many advantages on several levels and more particularly in the improvement of the user experience and the customer relationship. Here is a list, not exhaustive, of the advantages that a chatbot confers to a hotel website.
➜ Discover Botnation and launch your chabot easily!
A customer service available 7 days a week, 24 hours a day
A hotel is a space reserved for all types of customers, with different accommodation needs. It could be a traveler in transition, a tourist on a trip, a native of the city or someone calling for a last minute reservation. This can be done at any time of the day. A hotel chatbot, installed on the website of the hotel in question, will be able to manage in an almost autonomous way the request of the customers, and this, at any time of the day or the night, by providing the necessary information.
Thus, at any time, a chat bot is available to provide helpful answers to the concerns of hotel guests. This relieves staff who may not be permanent or busy serving another customer. Moreover, an internet chatbot at the service of a hotel, allows a significant increase in live sales.
Efficient, this conversational bot responds quickly to each visitor, potential customer, of your hotel. Therefore, link your chatbot to your social networks (Facebook Messenger, WhatsApp, etc.), for more interactions with your users.
As for any other business, but especially in the hotel industry, a web chatbot is particularly interesting to be able to answer each customer and at any time of the day.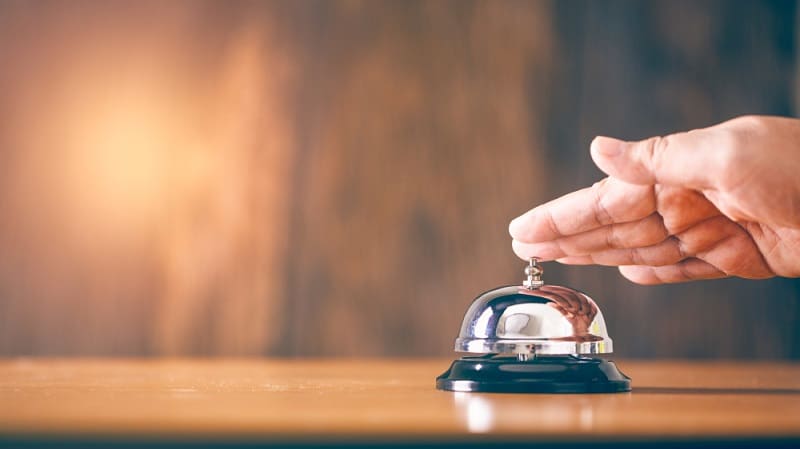 Personalized assistance throughout the reservation process
A chatbot can be programmed to accompany your customers throughout their booking process. This allows you to make successful reservations at your hotel and reduces the number of people who (due to lack of availability on your part), abandon the process.
The chat bot usually delivers an answer to each question asked by the customer. The latter receives information that motivates him to request the hotel's services.
Also, note that a chatbot is willing to respond to customers from all over the world, including travelers. Hotel chatbots can be programmed to provide information in multiple languages. This is an undeniable advantage for a hotel, as guests often come from all over the world.
Unlike a traditional customer service that would not necessarily be competent to answer customers in several languages, the online chatbot allows it. The customer can then converse in the language of his choice with the bot and find satisfaction. The use of chatbots in a hotel allows to give answers to the customers' requests, no matter their country of origin.
Satisfactory customer experience and liberated hotel staff
An online chatbot allows the customer to spend a pleasant moment of conversation. Not only does this bot answer 24/7, but it also offers a smooth and clear communication, building customer loyalty. This hotel program site makes it easy for guests to check in and out.
There are therefore applications programmed in this sense. This reduces the queues at the reception of hotels that have this technology. Chatbots are therefore very beneficial in improving the user experience.
On the other hand, the hotel service staff is then freer in the exercise of its function. The hotel employees are no longer overworked. The bot can take over certain tasks within the hotel.
This allows hotel staff to effectively respond to guests who come directly to the front desk or who wish to speak to an agent via phone call. Some hotels also have voiceassistants. This completes their arsenal of responses to their customers.
Note that these are also compatible with a chatbot. In reality, other tools can be integrated into bots depending on the type of marketing strategy you want to implement in your company to facilitate communication with your customers.
A program accessible with all media
No matter what medium you have, you can access chatbot functionality and enjoy the benefits that come with it. This bot works well on a wide range of media. Thus, a hotel chatbot is accessible on desktop, mobile, smartphone or tablet. You can link it to your social networks (Facebook messenger, Twitter, Whatsapp…), to your website, etc.
In a more advanced version, an online chatbot also helps you satisfy your customers via voice calls, thanks to a "voicebot".
An effective marketing tool
Personalizing contacts with customers is now clearly one of the most effective marketing levers. Responding quickly to a customer, without keeping them waiting, is clearly another.
The chatbot is a tool that is completely included in this need or rather this marketing response.
Customizable and adaptable at will, allowing to answer individually to each customer and at any time, it is undeniably one of the most effective marketing tools nowadays.
➜ Discover Botnation and launch your chabot easily!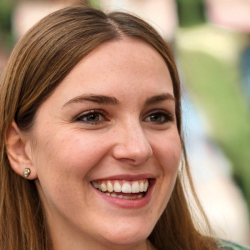 Latest posts by Amandine Carpentier
(see all)