When our company is present on the web, it is not at all obvious to answer manually to all the concerns of its customers via messages. For this reason, many companies make use of conversational agents with artificial intelligence capable of giving intelligent and automatic responses to their customers. There are different types of chatbots, including text and voice message responses. Various companies like Botnation help you set up your chatbot. What is the importance of a voice chatbot for an organization? You will find the answer to this question in the rest of this article.
➜ Discover Botnation and launch your chabot easily!
What is a chatbot?
A chatbot is a computer program that often uses artificial intelligence. It simulates a human being in a message conversation with a real person. It is an assistant capable of analyzing and responding intelligently to one or more chats with a user.
Also known as an artificial intelligence conversational agent, chatbots are frequently used by online businesses to connect with and provide information to a customer. Depending on the company's needs, several automatic response bots are available. While some are designed to answer standard questions, other bots are able to analyze the message left by customers to provide personalized answers.
A bot capable of giving answers by voice messages to a user has just the NLP technology. This assistant has a larger database that allows it to understand human language and use a voice to respond to users.
A service available at any time
Voice chatbots are of great use to businesses in this digital age. In fact, several well-known companies such as Google use them in different forms: animated characters, dialog boxes, etc.
An intelligent voice message bot allows for automatic and instantaneous responses to customers. It makes customer service much more dynamic and keeps the user happy. The customer no longer has to wait for an agent's service time to receive a response to their concern. It is possible to get answers every day, regardless of the time.
A quick assistant
The services provided by voice chatbots also have the advantage of being fast. Indeed, a performing voicebot requires a minimum waiting time. It is therefore able to react almost instantaneously to customer questions. The user stays longer on the website, because he has an answer right after expressing his need.
The speed of the voice response bot allows you to retain your customers, build loyalty and improve your relationship with each of them. It should be added that a satisfied customer is the best advertisement for a company.
It almost replaces the human
For a very long time, customer service in companies was provided by employees who were responsible for responding to users' needs, either by telephone or by message. But today, an intelligent voice assistant can greatly lighten the workload of many humans at their jobs. In addition to being faster than a human being, the voice chatbot is automatic and allows to build a certain relationship with the user.
With a voicebot, you may no longer need some human agents to provide customer service for your business. You would potentially save money, and therefore make more profit.
Improves the quality of service to clients
A voicebot adds value to your company's customer service by differentiating it from others. It can help to gain originality compared to some competitors. It is true that many companies use chatbots today. However, it must be recognized that a voice chatbot is much more attractive than a bot giving answers by text messages.
What else does Botnation offer you?
Botnation offers you many possibilities. First of all, it is an easy to use tool. You don't have to be a professional to use the Botnation interface. Moreover, Botnation allows you to create a voicebot (on demand and with Twilio at the time of writing) not only on your social networks such as Messenger or WhatsApp, but also on websites.
Botnation offers prices for all budgets. Access is completely free for the creation of a chatbot. However, if you want to create a very large number of bots with a large number of users with Botnation, fees apply.
➜ Discover Botnation and launch your chabot easily!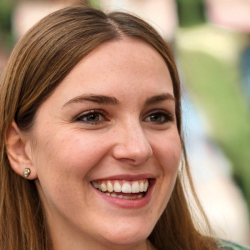 Latest posts by Amandine Carpentier
(see all)